Speech of the ECWA President Rev. (Dr) Stephen Baba Panya on the Commemoration of the Bingham University Sunday Holding on Sunday, 5th March 2023
On behalf of the ECWA Executive, I bring you greetings in the name of our Savior and Lord Jesus Christ.
As we mark this year's Bingham University day, I am delighted to express our deepest gratitude to the entire ECWA family for the support given to this promising and fast growing University over the last 18 years. It is indeed a testament to our collective support that the University continues to thrive despite the daunting challenges that comes with nurturing a University.
I am proud to report that by the grace of God through the ECWA family, the University has recorded tremendous progress in its sojourn so far as evidenced by the rising profile of the University.
The University has witnessed astronomical growth in academic programs from 18 in 4 faculties at Inception of the University to 64 programs in 12 faculties as of December 2022. In addition to the above, part-time undergraduate programs were established in 8 areas to Improve access to education.
The University has also witnessed a tremendous growth in the number of full professors from 15 in 2018 to 34, and 6 Associate Professors to 22 Associate Professors in 2023. Our staff are now cited internationally in reputable peer reviewed journals and some have won international engagements and recognition based on excellent performance. For example, Prof. H. O. lsah of the department of Community Medicine has been appointed a Visiting Professor of Public Health at AHRO International University in Glasgow Scotland, UK, Dr. Patricia Esiegbe of the Department of Family Medicine emerged winner of the Besrour Centre Fellowship program in Medical Education research based in Canada and Dr. Uju Ejike of the Department of Biochemistry has won the Deutscher Akademischer Austauschdienst (DAAD) Germany Academic Exchange grant for the DIES International Dean's Course for Africa 2023/2024.
To the glory of God, the University is now highly rated having been rated number 47 out of over two hundred Nigerian Universities by the National Universities Commission latest rating which was carried out in 2020.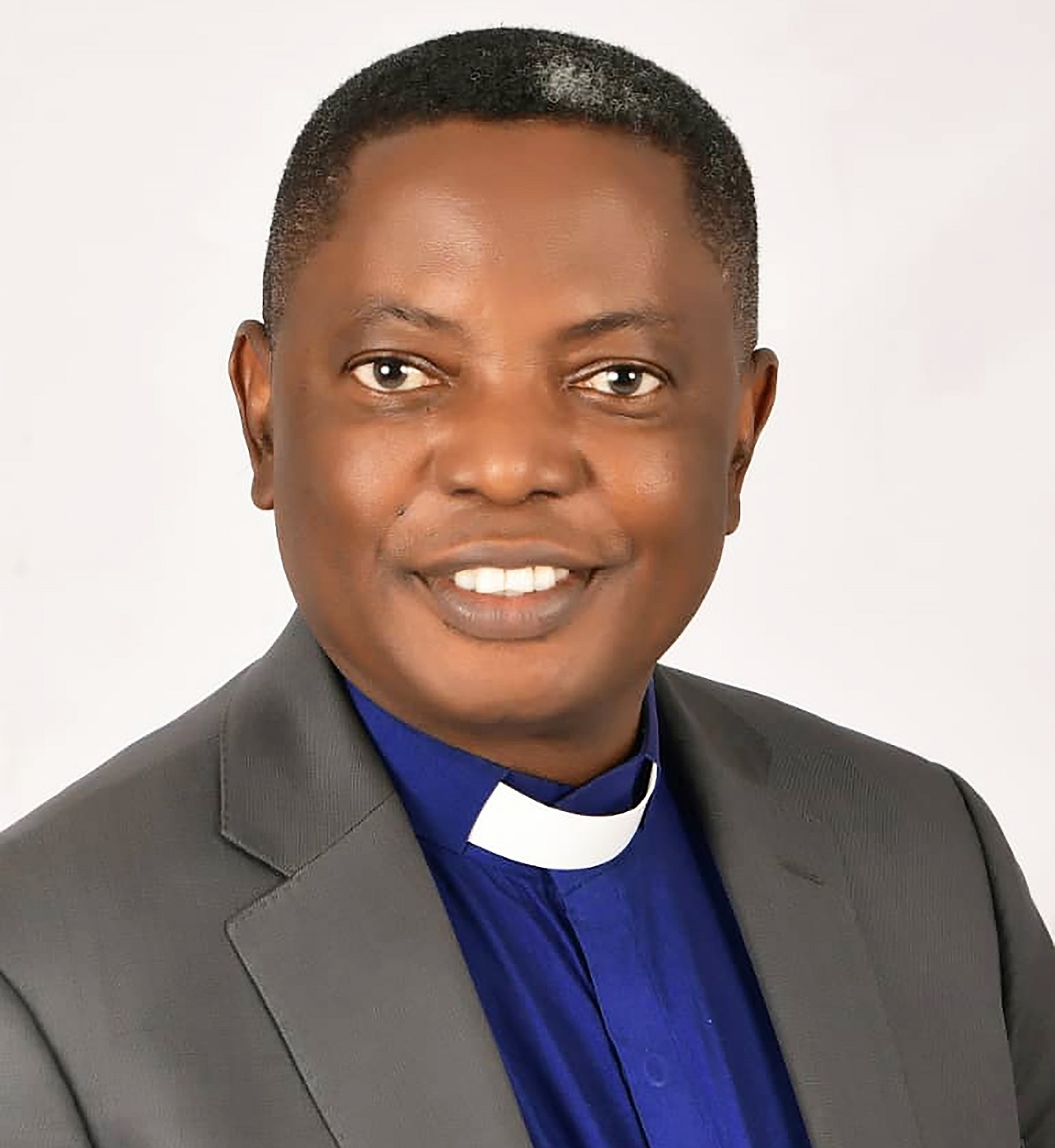 Author: Rev. Stephen Baba Panya
Rev. (Dr.) Stephen Baba Panya was born in April 1963, to the family of late Rev. (Dr.) Panya Baba, himself a former Director of Evangelical Missionary Society (EMS) and later one time ECWA President. He grew up as a Missionary Kid (MK), and studied accounting. He is a Chattered Accountant and former Banker turned Missionary; a man with a heart burning passionately for Missions and Revival. He obtained his Association of Accounting Technician (AAT), London in December 1982 and Obtained the Best Prize at Level 1 Worldwide. He also obtained his Association of Chattered Certified Accountants (ACCA), London in June 1987. And the Association of Chartered Accountants of Nigeria (ACA), Nigeria, in 1990.
He is a called missionary who breathes Missions, speaks Missions, lives Missions, and can sacrifice anything for Missions. His life depicts the words of C.T. Studd that, "If Jesus Christ is God and died for me, then no sacrifice can be too great for me to make for Him." He is a visionary leader whose heart's desire is to see the mighty supernatural move of God in ECWA and the Church of Jesus Christ at large for the salvation of souls, the setting of the captives free from bondage to sinful flesh and the devil, resulting in transformation of lives, the healing of the sick and the diverse blessing of God's people, the church, for the mighty glory of God.