Download Latest JETS Academic Catalog
In an age where truth is becoming more fluid every day, the ECWA Theological Seminary Jos, (usually called JETS) Christ-centered education prepares you to see and understand the world through the perspective of God's truth. JETS is making leaders of men and women through sound biblical and theological education to transform church and society.
ECWA Theological Seminary Jos
P.O Box 5398
Zaria Road, Jos, Plateau State, Nigeria.
Main Phone: +234 (0) 806 153 3023
Main E-mail: info@jets.edu.ng
For enquiries:
Call/SMS: +234 (0) 703 693 5026
Email: admissions@jets.edu.ng
For Technical Support During Registration:
Call/SMS or WhatsApp: +234 (0) 703 693 5026
Email: crit@jets.edu.ng.
JETS was established in 1980 by the Evangelical Church Winning All (ECWA) to train pastors in the upper-half of Nigeria.
It has since become one of the most respected seminaries in West Africa offering a range of Christ-centered undergraduate, masters and doctoral degrees in several discipline from General Leadership to Biblical Counseling and Youth Ministry.
Well trained Christ-centered leaders are an essential ingredient in any healthy society. Pastors and church leaders are trained to have a good understanding of the Bible, doctrine, key theological and political issues.
Regardless of your field of study or life experiences, JETS have credentialed faculty, excellent accreditation, adequate facilities, broad curricula, excellent student support services, (Student Union Government or SUG), and a solid Biblical and  theological foundation to guide you to the next level of excellence in your chosen field.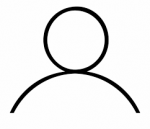 Author: eCommunicator
ECWA Editorial Board: Our editorial board or advisory board consists of a group of well published, prominent professors, with academic credentials and a detailed knowledge of their subject area.