The ruling means that some tribe members found guilty in state courts for offenses committed on the land at issue can now challenge their convictions.
Justice Neil Gorsuch, a conservative appointed by President Donald Trump, sided with the court's four liberals and also wrote the opinion. He referred to the Trail of Tears, the forcible 19th Century relocation of Native Americans, including the Creek Nation, to Oklahoma, the BBC report added.
The US government said at the time that the new land would belong to the tribes in perpetuity. Justice Gorsuch wrote: "Today we are asked whether the land these treaties promised remains an Indian reservation for purposes of federal criminal law.
"If Congress wishes to withdraw its promises, it must say so." Per treaties signed in the 1830s, nearly half of Oklahoma, including most of the city of Tulsa, belongs to the Muscogee (Creek) Nation, the U.S. Supreme Court affirmed on Thursday in a 5-4 decision. The ruling could have huge implications for criminal convictions in Oklahoma and other states, Chief Justice John Roberts warned in a dissent.
"In this case, the Muscogee (Creek) Nation had to fight long and hard to protect their homelands," said John Echohawk, the executive director of the Native American Rights Fund, in a statement. "In holding the federal government to its treaty obligations, the U.S. Supreme Court put to rest what never should have been at question."
At the micro level, the case—McGirt v. Oklahoma—concerns the state's prosecution of alleged crimes that took place in this territory.
"Petitioner Jimcy McGirt was convicted by an Oklahoma state court of three serious sexual offenses" and "unsuccessfully argued in state post conviction proceedings that the State lacked jurisdiction to prosecute him because he is an enrolled member of the Seminole Nation and his crimes took place on the Creek Reservation," explains a Supreme Court synopsis. "He seeks a new trial, which, he contends, must take place in federal court."

"Most Important Indian Law Case in Half a Century": Supreme Court Upholds Tribal Sovereignty in OK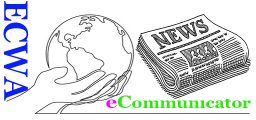 Author: eCommunicator
ECWA Editorial Board: Our editorial board or advisory board consists of a group of well published, prominent professors, with academic credentials and a detailed knowledge of their subject area.