Yellowstone National Park open its Montana entrances on Monday, June 1 at 10 a.m. The Montana entrances include West Entrance (near West Yellowstone), North Entrance (near Gardiner), and Northeast Entrance (near Cooke City). The opening of Montana's entrances coincides with the Governor's lifting of out-of-state travel restrictions and will provide visitor access to all five entrances of Yellowstone National Park (the Wyoming entrances opened on May 18).
Due to the coronavirus pandemic and social distancing measures, you can take a virtual tour of Yellowstone National Park through the park's vast series of webcams, allowing virtual visitors to explore geysers and see a few wildlife in the comfort of their homes or offices. There are nine webcams—one live-streaming and eight static—provide views of the current conditions around the North Entrance and Mammoth Hot Springs, Mount Washburn, the West Entrance, and the Upper Geyser Basin. Unfamiliar with the park? Check on the location map to see where each webcam is located.
Old Faithful is predicted to erupt at 5:37pm ± 10 minutes Mountain Time on July 9, 2020.

Yellowstone National Park reopens on Wyoming side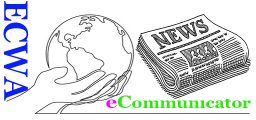 Author: eCommunicator
ECWA Editorial Board: Our editorial board or advisory board consists of a group of well published, prominent professors, with academic credentials and a detailed knowledge of their subject area.