by Bukky Olaoye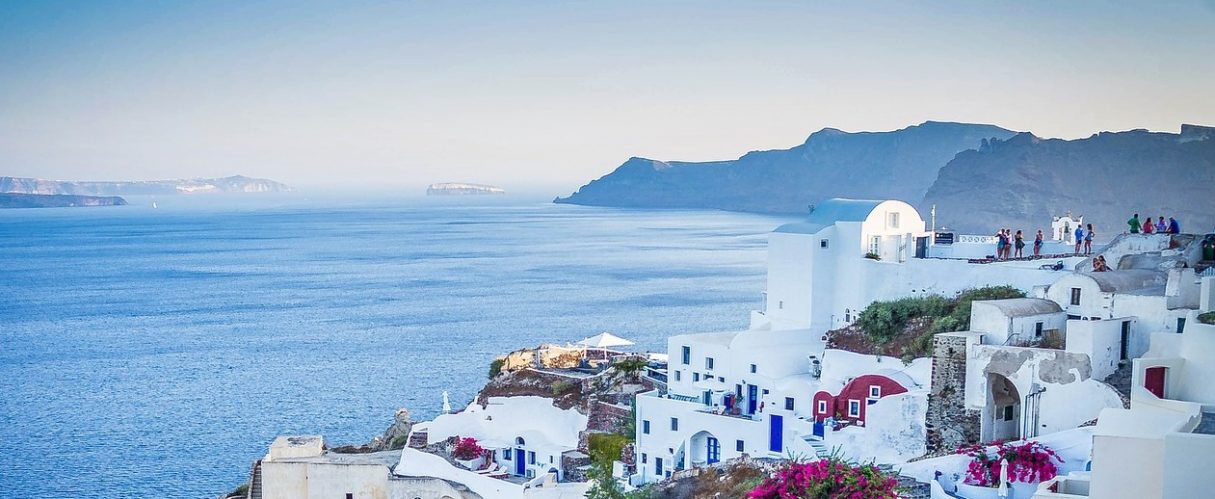 Greece also known as Hellas (Greek: Ελλάς) is located at the crossroads of Europe, Asia, and Africa in Southern and Southeast Europe. Athens is the capital of Greece, and the nation's largest city, followed by Thessaloniki. Greece is considered the cradle of Western civilisation, being the birthplace of democracy, Western philosophy, Western literature, political science, major scientific and mathematical principles, Western drama and notably the Olympic Games. Greece was annexed by Rome in the second century BC, becoming an integral part of the Roman Empire and its successor, the Byzantine Empire, in which Greek language and culture were dominant. Rooted in the first century A.D., the Greek Orthodox Church helped shape modern Greek identity and transmitted Greek traditions to the wider Orthodox World. Falling under Ottoman dominion in the mid-15th century, the modern nation state of Greece emerged in 1830 following a war of independence. Greece's rich historical legacy is reflected by its 18 UNESCO World Heritage Sites.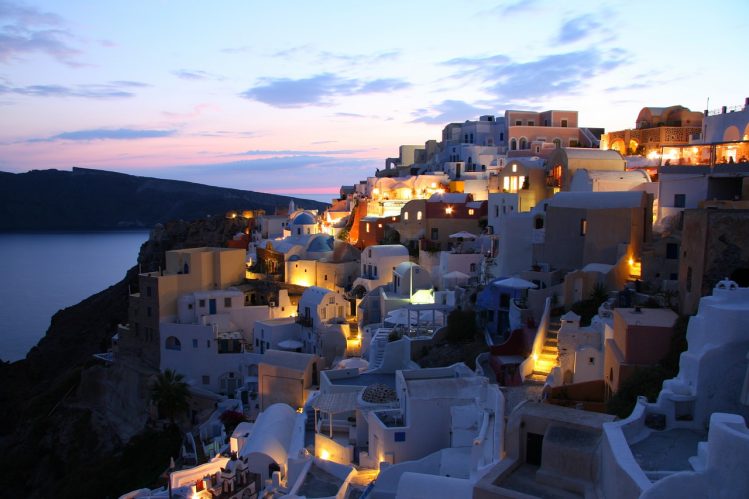 Traveling to Greece?
The best time to travel to Greece is late April to Early November. If on the other hand you're shooting for a good weather; then I recommend May to October since there are lots of sunny days during this time. So you know, July and August are the hottest months.
Before you travel to Greece or overseas, I recommend checking the current travel advisories related to your destination. Travel advisories are complex, and deciding whether or not to travel when there is a travel advisory or warning in place for your country of destination, is not an easy decision. The U.S. Department of State provides up-to-date information that will help a traveler decide whether or not to travel to Greece. Safe journey, be careful, and have a fun!

Santorini, Greece
Do I Require a Visa to Travel to Greece?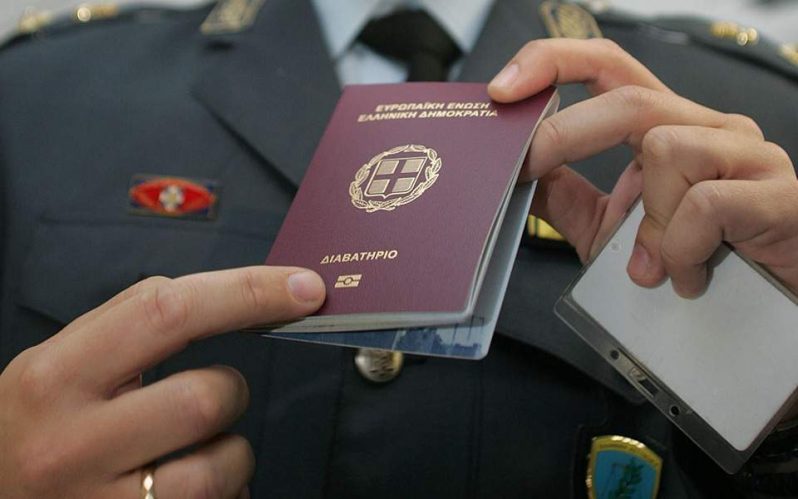 All non-U.S. citizen traveling from the U.S. needs a Schengen Visa from the Consulate of Greece in their respective city/State. If you live in Atlanta, GA, USA, I recommend you get yours from (https://www.mfa.gr/usa/en/consulate-in-atlanta/). Whether you as a traveler needs a Schengen visa or not depends on your nationality. The traveler may check here (https://www.mfa.gr/usa/en/visas.html?mission=atl) to see if a Schengen visa is required to travel to Greece. Instructions for filling out a Schengen visa application and its corresponding fees are also available on the Consulate of Greece website. I found out as a traveler to Greece that I need to show a proof of hotel reservation. This means I started invariable shopping for accommodation much early which ended  up to be a blessing in disguise because I got better hotel rates.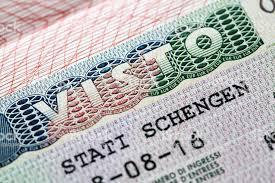 Airport Transit Visa
An Airport Transit Schengen Visa is a permit designated for travelers that have to change flights at a Schengen airport. A traveler who needs a Schengen visa would also need a transit visa since there are no direct flights from the U.S. to Greece. Even though I did my research ahead of time and prepared adequately for a smooth trip from the U.S. to Greece, I almost missed my flight because of transit visa needed during check-in at the airport. Therefore, hopefully, readers can avoid the undue adrenalin rush of securing a transit visa 30 minutes to the closure of the check-in counter at the airport.
What about Medical Insurance Coverage?
I absolutely recommend Medical Insurance Coverage, but don't pay too much for a short (14 day) stay. Several advertisements are out there, but I got my basic medical insurance coverage from Mawista.com (https://www.mawista.com/en/health-insurance-for-foreign-nationals-in-germany/health-insurance-for-foreign-guests/) for only 19 Euros which I did not even use.
Flight and Transportation
There are several options for getting the best flight deal for international travels, however, I used the hopper app to find the best flight rate and secure the flight after the Schengen Visa was approved.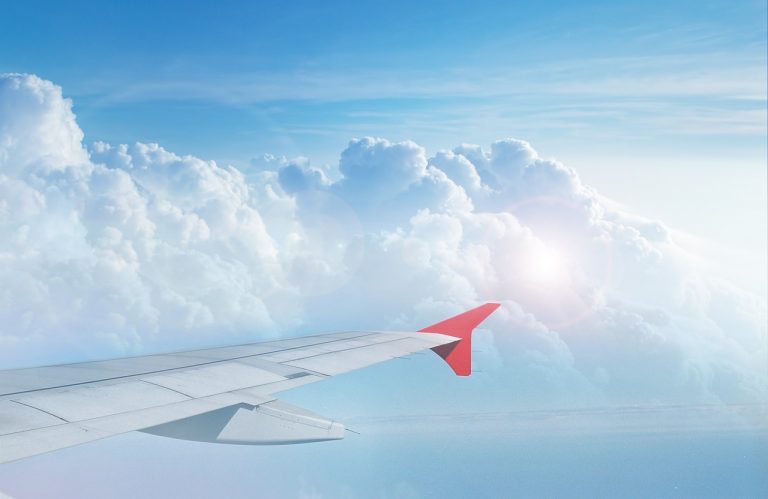 Aside from moving from the airport to the hotel and resort, travelers have the option of using the public (bus) transportation and train services instead of the expensive taxi services. The taxi services though are very helpful if a visitor needs to move within the city after the public transportation shuts down at 11pm. Travelers should be careful though with their personal belongings (e.g. purses and wallets), as those items may be stolen, particularly at the bus stops in Athens city. Keep personal belongings in inner zip locked pant or coat pockets.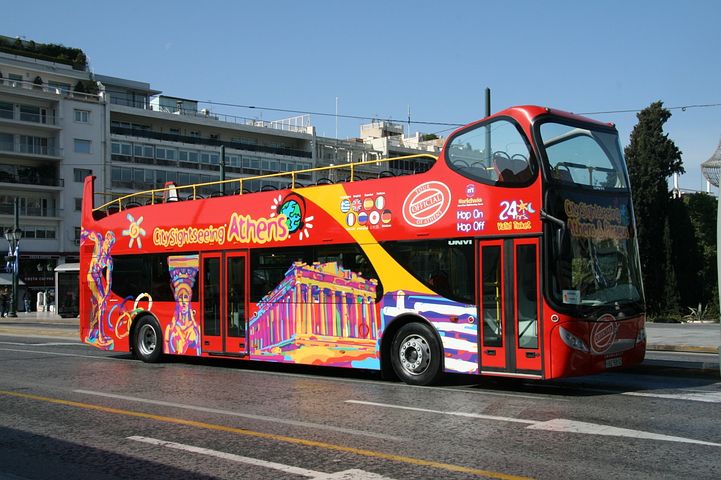 The city of Athens is as busy as the Park Avenue / 42nd Street in Midtown Manhattan in New York. Even though I was very careful, I have to say it but my Galaxy S9 phone was stolen at one of the bus stops by people referred to by the Hellenic Police as Gypsies. When the police arrived (after probably 45 minutes from when a kind passerby called the police), I was informed that they would need a special Police Squad to search for the gypsies suspected to have stolen the phone on that unforgettable night after the first day of the conference. The police however said I should be thankful that there was no physical harm to me during the unfortunate incident. It could have been worse, but thank God, only the phone that is easily replaceable was taken.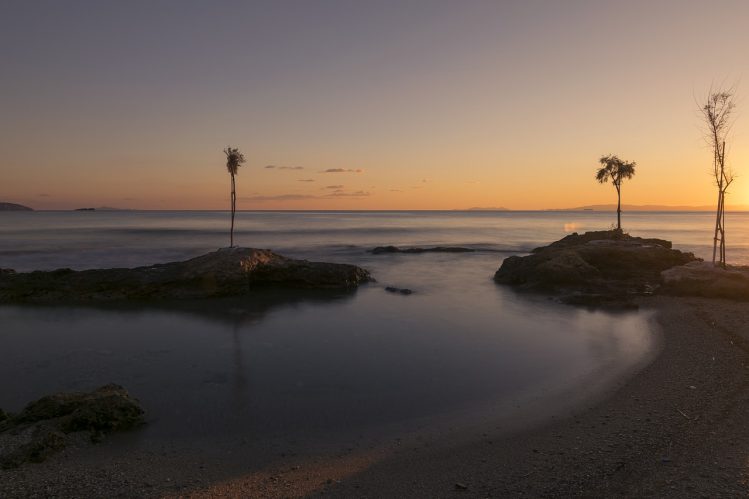 I lost all the photos I took during the trip and I no longer have the Samsung Galaxy S9 phone to capture all the significant and memorable moments for the rest of my stay in Greece. Thank God for the back-up phone (internet-dependent Galaxy S5) used for the rest of the entire week's stay to communicate with family, friends, and the office. A few pictures were taken using the Samsung Galaxy S5, but the resolution of the photos are not as good compared to those taken with the Samsung Galaxy S9 phone.
Accommodation and Feeding
I stayed at the Port Rafina in Attica, Greece and resort, Dolce Attica Rivera as indicated on the Schengen visa application. The proof of having a place to stay was very helpful at the border, as it signifies a traveler has a place to go while entering Greece. During the reservation process, I make sure the hotel and the resort of choice had airport shuttle for convenience since using taxi services could be quite expensive in Greece.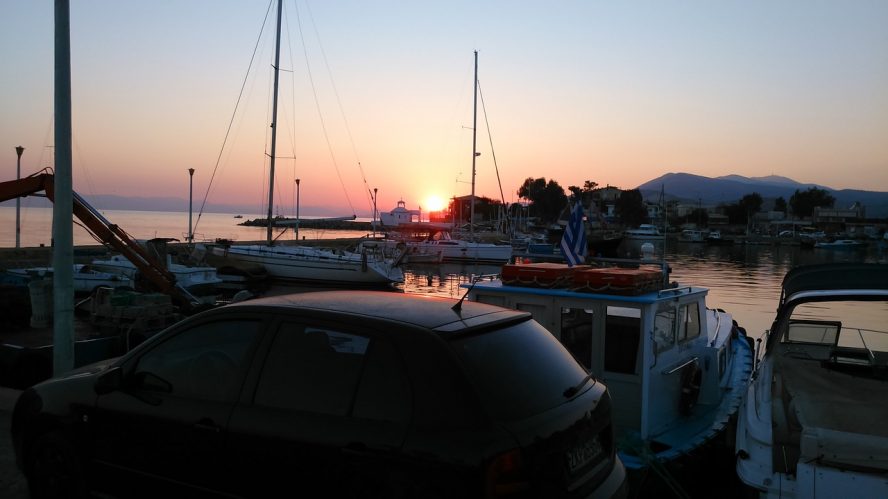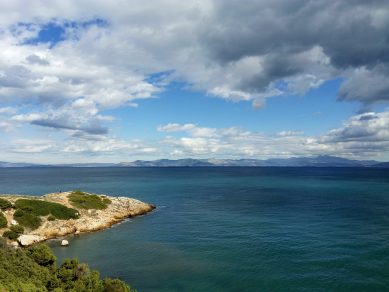 The outskirt of Greece cities is quite serene, and the people are very friendly. Despite my limited understanding of the Greek language, there were quite a few people in the conference who are fluent in English and Greek, hence they helped with interpretation during movements in and around the cities. The best help was from the hotel and resort staff since they are fluent in English as well and would guide the daily trips using maps as necessary. On this trip, I visited Karystos, one of the very many Greek Islands.  But for my next trip to Greece, I look forward to exploring one of the Bible cities, which is the second largest city in Greece; Thessaloniki (also known as Thessalonica, Saloniki or Salonica), the capital of Greek Macedonia. Macedonia is a geographic and administrative region of Greece.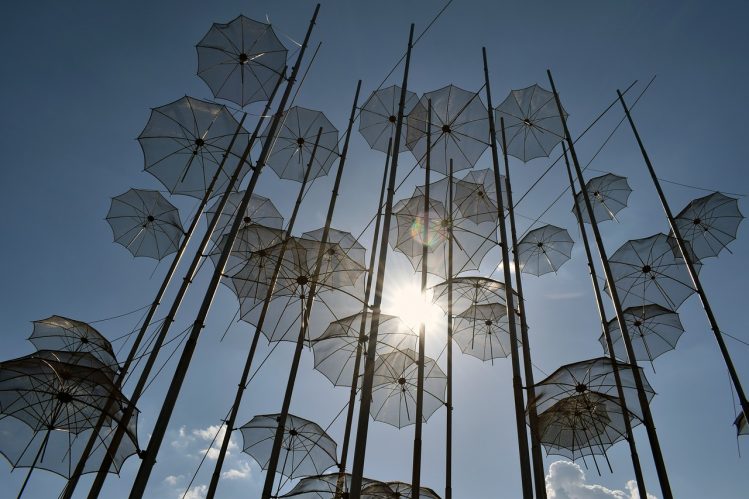 Of course, what is an international trip without the opportunity to savor diver's meal? I explored a variety of new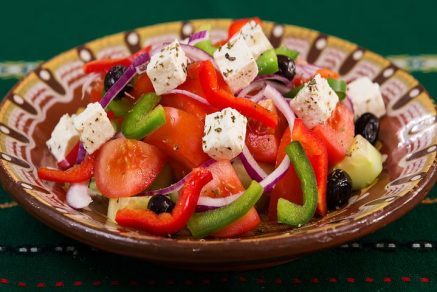 dishes on several occasions, starting with the meal on the flight to Greece. If a traveler loves fresh fish and fresh salad, then they will be pleased with all their meals anywhere in Greece. My favorite food during the trip was Greek salad and Gyros. After the trip back home, it is interesting that I now start noticing Greek cuisines in several cities around the U.S., which had been in existence before, but had not been noticed hitherto.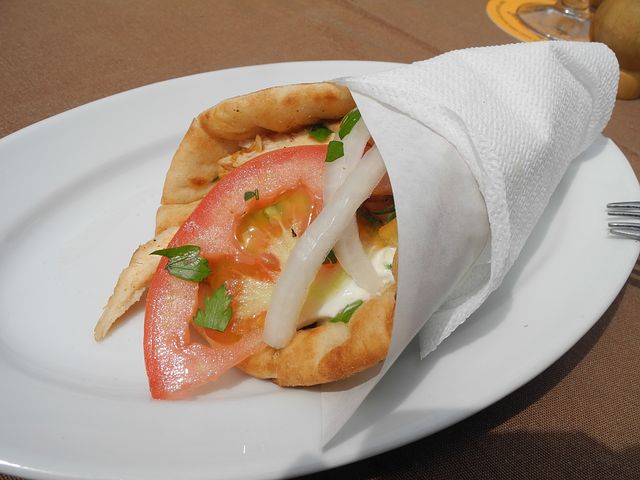 Hospitality in the Hands of the Greeks
In all my travels, I found out Greece has some of the friendliest people who actually take hospitality seriously. And they will go out of their way to provide it for free and make sure you're happy and safe. I'm astounded at just how far the Greeks will go. And I'm not talking about people in the public office or in the commerce sector which is their job; just plain common day to day people like you and me. They have this knack for making you go, oh mine, Wow! And the most amazing part of the whole deal, especially coming from America, is that it feels genuine. Which you can tell by looking at their faces that they are actually enjoying making you feel at home. I later found out that it is a Greek tradition and one they are completely proud of. When you are a guest with a Greek native in Greece, you have nothing to literarily worry about.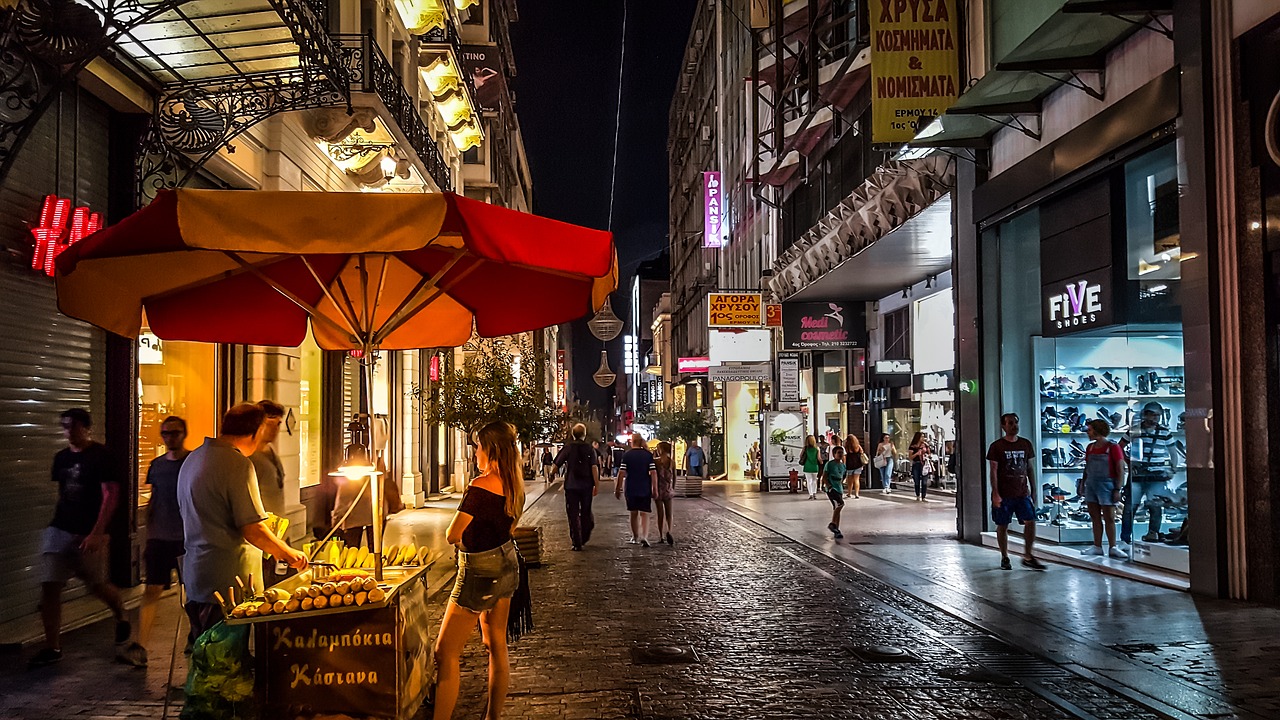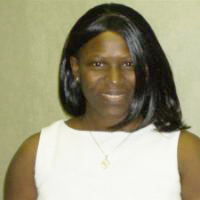 Arthur: Bukky Olaoye
Bukky Olaoye, DBA in International Business. Passionate about research, analytics, compliance, and organization development. She is the CEO/Administrator at APremium Healthcare Solution, LLC for the Greater Atlanta Area. Dr. Olaoye is also the Tax and Accounting Advisor to Evangelical Church Winning All (ECWA)USA.