The Clark Sisters: The First Ladies of Gospel
Rating: NR
Genre: Drama
Directed By: Christine Swanson
Runtime: 105 minutes
Studio: Lifetime
The Clark Sisters — Jackie, Dorinda, Denise, Twinkie and Karen — were one of the most important gospel groups of the 20th century. The sisters grew up in Detroit and learned to sing from their mother, Mattie Moss Clark, a renowned gospel singer in her own right. Their biggest hits include: "Is My Living in Vain", "Hallelujah", "He Gave Me Nothing to Lose", "Endow Me", "Jesus Is A Love Song", "Ha-Ya (Eternal Life)", "Pure Gold", "Expect Your Miracle", and their largest mainstream crossover gold-certified hit, "You Brought the Sunshine". The Clark Sisters have won three Grammy Awards. With 17 albums to their credit and millions in sales, the Clark Sisters are the highest-selling female gospel group in history.
Albums
1973: Jesus Has a Lot to Give
1974: Dr. Mattie Moss Clark Presents the Clark Sisters
1976: Unworthy
1978: Count it All Joy
1978: New Dimensions of Christmas Carols
1979: He Gave Me Nothing to Lose (But All to Gain)
1980: Is My Living In Vain
1981: You Brought the Sunshine
1982: Sincerely
1986: Best
1986: Heart and Soul
1988: Conqueror
1989: Bringing It Back Home
1994: Miracle
2007: Live – One Last Time
2009: A Clark Family Christmas
2020: The Return
The movie is about the musical tale of Gospel's Dreamgirls, the highest selling female gospel group in history. Credited with bringing Gospel to the mainstream, the five Clark sisters, as well as their renowned gospel singer mother, overcame humble beginnings in Detroit, abuse, loss, rejection, betrayal and sibling rivalries to achieve international fame as icons of the Gospel music industry.
Lifetime® is a premier female-focused entertainment destination dedicated to providing viewers with a diverse selection of critically acclaimed and award-winning original movies, scripted dramas, and unscripted programming. A favorite and trusted network for women, they are continually building on their heritage by attracting top Hollywood talent and producing shows that are modern, sexy, exciting, daring, and provocative. Connect with Lifetime® at myLifetime.com for more info.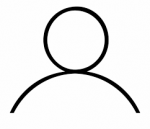 Author: eCommunicator
ECWA Editorial Board: Our editorial board or advisory board consists of a group of well published, prominent professors, with academic credentials and a detailed knowledge of their subject area.