I Still Believe (2020 Movie) Official Trailer | KJ Apa, Britt Robertson
Rating: PG
Released: 2020
Running time: 1:56:28
From the makers of I CAN ONLY IMAGINE comes the true life story of Christian music mega star Jeremy Camp. Jeremy's remarkable journey of love and loss proves there is always hope in the midst of tragedy and that faith tested is the only faith worth sharing. I Still Believe – Available in households everywhere through Premium On Demand March 27. Starring KJ Apa, Britt Robertson, Gary Sinise, and Shania Twain.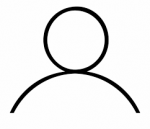 Author: eCommunicator
ECWA Editorial Board: Our editorial board or advisory board consists of a group of well published, prominent professors, with academic credentials and a detailed knowledge of their subject area.