Sunday Worship – Holy Communion Service – Sunday February 7th, 2021 (ECWA Wuse II Media)
May this Holy Communion Service elicit in our hearts remembrance of the person and work of Jesus: "Do this in remembrance of me" (1 Cor. 11:25). May today also be another refreshing moment in the presence of the Father as we worship in Jesus' name. Amen.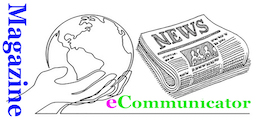 Author: eCommunicator
ECWA Editorial Board: Our editorial board or advisory board consists of a group of well published, prominent professors, with academic credentials and a detailed knowledge of their subject area.