The Evangelical Church Winning All (ECWA) has lent its voice in full support of the resolution adopted by the Senate during plenary calling on the service chiefs to resign or be sacked by President Muhammadu Buhari due to multi-pronged security challenges in the country.
ECWA president, Rev. Stephen Baba Panya stated this in a press statement signed and issued in Jos yesterday. He said that it has become pertinent again for ECWA to express deep concern on the ongoing decimation of Christians in Christian communities in Southern Kaduna with brazen impunity by allegedly Fulani militia.
According to the statement, it is very disturbing that these daily onslaught on Christians in Kaduna State and Southern Kaduna in particular, have been going on for too long unattended by the federal and state governments as if the life of Christians no longer matter in these attacks.
The Church also pointed out that more worrisome and curious was the attacks on agrarian Christian communities in this farming season when people are expected to be actively engaged in their farms. It noted that the people have been displaced and denied access to their farms describing the situation as complete anarchy.
It said the manner in which the attacks are being launched against Adara people, Kunku Daji, Anguwan Audu, suggests clearly that the Invaders are encamped not too far from the villages and lamented that the state and federal governments have not done much to confront the attackers and stop the killings.
Original source by Achor Abimaje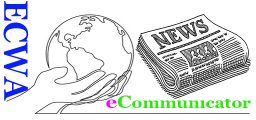 Author: eCommunicator
ECWA Editorial Board: Our editorial board or advisory board consists of a group of well published, prominent professors, with academic credentials and a detailed knowledge of their subject area.