Website: www.emsofecwa.org
Prayer/Counseling hotlines: 08033673654, 09050050539
E-mail: prayerpromotion@emsofecwa.org
---
Brethren, pray for us (1 Thess. 5:25)
WEEK ONE – FOCUS IS ON PRAISE/THANKSGIVING
FROM HOME AND CROSS-BOARDER MISSION FIELDS
"I will praise you, Lord, with all my heart; before the "gods" I will sing your praise" Psalm 138: 3&4 [NIV]
WEDNESDAY 1ST
Appreciate the Lord for seeing us through the month of June and ushering us into July. Thank God for his provisions to all of us, even in this present condition he has been faithful. He has enabled the EMS leadership to raise funds for the payment of staff and missionaries' salaries and allowances some of which have been outstanding. To God be the glory!
THURSDAY 2ND
Praise the Lord, ECWA Eye Hospital Kano, has donated ₦500,000 to assist Yaraka II Mission Field Prayer House in repairing the church roof that was blown off by rainstorm. Ask the Lord to bless them and replenish their sources.
FRIDAYDAY 3RD
Praise God for raising more supporters for EMS, the chairman of Damakasuwa DCC has pledged half support of a missionary, while Gospel Church Garaje Kagoro has pledged to support one missionary. Ask the Lord to bless them continually as they give back from that which he has given them to do his work.
SATURDAY 4TH
Praise God for using ECWA Seminary Church Jos to assist a new convert with the roofing his house at Siri Zurfi, Miya LCC, Bauchi DCC. Pray that the gesture will bolster his faith in God and bring him closer to Jesus Christ.
SUNDAY 5TH
Appreciate God for four new additional supporters for the South North East Region; 2 from Yamel East DCC, 1 from Gongola DCC and 1 from Shongom DCC. Ask for God's abundant blessings upon them as they partner with EMS to fulfil the Great Commission.
NOTE: FIRST (1ST) MONDAY OF EVERY MONTH IS OBSERVED NATIONALLY AND INTERNATIONALLY AS EMS PRAYER AND FASTING DAY. THEREFORE, ALL EMS ARMS, MISSIONARIES, OFFICE STAFF, PRAYER PARTNERS AND SUPPORTERS SHOULD PLEASE ENDEAVOR TO JOIN THE EMS INTERNATIONAL HEAD OFFICE IN PRAYERS. WE JOIN FAITH AND TRUST GOD IN ONE ACCORD WITH BRETHREN AROUND THE WORLD FOR;

A STEADY AND FRUITFUL GROWTH OF THE WORK OF MISSIONS,

PEACE AND THE SALVATION OF NATIONS AND

FOR REVIVAL AND SPIRITUAL GROWTH OF THE CHURCH.

OUR COPERATE PRAYER TIME AT THE HEAD OFFICE IS 8-9AM, 12-1PM, AND 3-4 PM RESPECTIVELY. YOU CAN JOIN US IN PRAYERS WHEREVER YOU MAY BE AT THOSE TIMES OR MAKE OUT TIME OF YOUR OWN CONVENIENCE AS YOU ARE LED BY GOD. PLEASE, JUST BE SURE TO PRAY AND FAST.
MONDAY 6TH
Praise God, the government of Ghana has partially lifted the national lock down of the country, allowing church services and other religious activities to take place with a lot of restrictions however. Pray that God through his mighty power will bring an end to the pandemic so that believers all over the world will worship him freely.
TUESDAY 7TH
Thank God for answered prayers, the EMS head Office has stepped in to ameliorate financial difficulties of the EMS coordinator of Manchok DCC who has been without pay for quite some time. Ask the Lord to open doors for funds to the DCC so that the work of missions will go on smoothly.
WEEK TWO – FOCUS IS ON EMS HOME MISSION FIELDS
Though I walk in the midst of trouble, you preserve my life. You stretch out your hand against the anger of my foes; with your right hand you save me. Psalm 138:7 (NIV)
WEDNESDAY 8TH
CORONAVIRUS GLOBAL PANDEMIC: Appreciate God for answered prayers, lock downs in many states and other parts of the world have been lifted and restrictions on worship eased. Pray that as we serve the Lord during worship and other meetings etc. the Lord will continue to protect his children from the deadly Coronavirus.
NORTH EAST REGION: Ask the Lord to strengthen the faith of the new converts who have given their lives to Christ. Pray for funds for Bojulm Shulda EMS station to enable them rebuild the missionary's house that was destroyed by strong winds. Siri Babba Prayer House in Bauchi DCC was destroyed by rainstorm recently, pray that God will open doors to raise ₦150,000 that is needed for rebuilding the church.
THURSDAY 9TH
EMS MANAGEMENT: Pray for more grace, wisdom and continuous renewal of strength to the management of EMS, for effective leadership and direction as they steer the course of this ministry to do God's will in these difficult times.
FRIDAY 10TH
EMS STAFF: Pray for God's grace and blessings upon the entire staff of EMS as they serve the Lord in different capacities, that they will reflect Christ in what they do in their daily lives and as they interact with people.
FAR NORTH REGION: Pray for two EMS stations Yaraka II in Kano DCC and Karachi, Tagwabawa in Katsina DCC whose church buildings have been blown off by rainstorms. Ask the Lord to open doors for funds to repair the damages
SATURDAY 11TH
EMS SUPPORTERS/PARTNERS: Pray for God's provision and blessings upon all EMS partners and supporters through whose support/partnership, nations are being reached with the gospel of salvation and many are coming to the knowledge of God's saving grace through Jesus Christ. Ask the Lord to enable them to remain faithful in their commitments.
SUNDAY 12TH
CENTRAL REGION: Thank God for his grace upon our lives despite the challenges of COVID-19 pandemic and for open doors to our supporters to remit their dues. Four of our missionaries urgently need motorcycles for effective ministry ask the Lord to open doors for these needs to be met.
MONDAY 13TH
EMS MEDICAL UNIT: Pray for God's protection for all EMS Medical Unit staff in the line of duty who are at a greater risk of exposure to COVID-19 that God will shield them from the virus. Pray that they will reflect Christ in the discharge of their duties as missionary healthcare givers and that in doing so many will come to know the Lord through them.
TUESDAY 14TH
MID EAST REGION: Pray for the 223 new converts that gave their lives to Christ in the region, that they will be filled with the Holy Spirit and stand firm in the word.
Pray for peace in some communities in this region such as Zhaita which was attacked by Fulani herdsmen and Shigiwe that has been involved in land disputes with neighboring communities.
WEEK THREE – FOCUS IS ON EMS HOME MISSION FIELDS
Answer me quickly, Lord; my spirit fails. Do not hide your face from me or I will be like those who go down to the pits. Let the morning bring word of your unfailing love, for I have put my trust in you. Show me the way I should go, for to you I entrust my life Psalm 143:8 (NIV).
WEDNESDAY 15TH
NORTH WEST REGION: Pray for comfort to missionary families that have been bereaved lately, the families of late Rev. Mathew Musa and the family of a missionary's wife, late Mrs. Sidi Ariniyar who have gone to be with the Lord. Pray for healing to son of our missionary who was brutally murdered by Fulani herdsmen, the son himself sustained gunshot wounds during the attack and is currently receiving treatment at Bingham University Teaching Hospital Jos.
THURSDAY 16TH
MID CENTRAL REGION: There have been unrests in some parts of this region, Zonzon and Damakasuwa DCCs are under curfew because of a clash between the Atyap (Kataf people) and the Hausa Fulani over land disputes which resulted in casualties. Pray that conflicts will be resolved amicably so that peace restored to these areas.
FRIDAY 17TH
FAR NORTH WEST REGION: Pray for all our missionaries, coordinators, supporters and their families in this region that God will keep them safe and provide for their needs even as they labour in his vineyard. Ask the Lord for open doors for funds to complete the Regional House Project that is ongoing presently.
SATURDAY 18TH
SOUTH NORTH EAST REGION: Pray for the peaceful resolution of communal crises between the Tiv and Jukun tribes and between the Waja and Lunguda tribes that have forced some of our missionaries to be evacuated from their stations in these areas. Ask the Lord for comfort to the family of one of our missionaries who lost his wife, Mrs. Rabiyatu Jibir Galadima in Gongola DCC.
SUNDAY 19TH
NORTH CENTRAL REGION: Most members of Mangu Halle Prayer House in Mangu DCC do not attend Sunday worship and other church activities. Pray for a spiritual reawakening among them. In Lebdai Prayer House Mangu DCC, the issue of witchcraft has become a major stumbling block to the spread of the gospel. Pray that God will intervene and render all the forces of darkness impotent so that the people will see the light of his salvation.
MONDAY 20TH
EAST REGION: There is an urgent need for supporters in the South East Region ask the Lord to touch the hearts of people to see the need to support or partner with EMS in fulfilling the great commission in this region. Pray for funds to purchase five motorcycles needed in five mission stations for effective ministry.
TUESDAY 21ST
SOUTH NORTH-WEST REGION: Appreciate God for the work he is doing through the EMS Committee of Iddah DCC who despite the COVID-19 pandemic, are going out on mission awareness and their efforts are yielding positive results as more supporters and donors are coming in. Pray for the success of the next mission awareness slated for 21st -28th June. Iddah DCC is also proposing to open a new prayer house in New-Jerusalem, pray that it will become a reality.
WEEK FOUR: FOCUS ON CROSS-BORDERS MISSION FIELDS
I will give you hidden treasures, riches stored in secret places, so that you may know that I am the Lord, the God of Israel, who summons you by name. ISAIAH 45:3 (NIV).
WEDNESDAY 22ND
CROSS BORDERS CRITICAL NEED: We are still trusting God for the sum of N854M that is urgently needed for various critical Cross Borders Projects. Let's not relent in praying that God will open doors to raise the funds that will meet these needs.
THURSDAY 23RD
NIGER REPUBLIC: Thank God for his grace upon the families of the Nuhus and the Gados who are engaged in ministry in Niger Republic even in the midst of difficult conditions in the country. Pray for Rev. Gado who is in Nigeria and has been unable to travel back to Niger due to closure of the border as result of COVID-19 and for Mrs. Gado who is expecting a baby soon that God will give her a safe delivery.
FRIDAY 24TH
Thank God for His divine intervention and protection upon the Ague Bible School, in Niger Republic which was attacked by the Fulani in which one EMS missionaries was wounded. Pray for open doors of ministry in Niger Republic and the indigenes be committed to the ministry of EMS of ECWA in the country.
SATURDAY 25TH
BENIN REPUBLIC: Thank God for the resumption of religious activities in Benin Republic that were restricted due COVID-19 pandemic. Appreciate God for his grace and sustenance upon our missionaries serving in Benin Republic.
SUNDAY 26TH
Thank God for his grace upon the Ngabes who are gradually adjusting to life and ministry in Benin Republic, pray for wisdom and understanding for them as they learn French language to be able to communicate the gospel effectively in Benin Republic. Pray for God to provide us with a church land in Porto Novo, the capital city of Benin Republic that will be free from any problem.
MONDAY 27TH
GHANA: Thank God for keeping all EMS missionaries serving in Ghana safe and for His grace upon their lives. Praise God for the successful delivery of Mrs. Ruth Opkare, through Cesarean both the baby and Mama are doing well.
TUESDAY 28TH
Rev. John Tortuman has started arrangement to start a Bible Study with Pastor Noah and a small congregation who want to join ECWA, pray for God to open their hearts as they study the word of God together and also cause them to embrace ECWA. Pray for some Muslims the Tortmans are engaging by establishing personal relationships with them that they will encounter Jesus to and surrender their lives to him.
WEDNESDAY 29TH
CAMEROON: Thank God for his sustenance and protection upon the EMS missionaries Cameroon, ask the Lord to shield those who are serving in hostile locations from any harm or danger that may befall them. Pray for funds to pay the outstanding balance for the purchase of ECWA Yaoundé, Cameroon church land. The landlord is on their neck to sell the land as a result of failure to none compliance with the contract signed before using the land.
THURSDAY 30TH
Pray for the healing of Rev. Moise Batein, the EMS Cameroon Coordinator who has been struggling with his health for some time now, the motorcycle that he has been using for ministry was stolen pray that God will open doors to purchase a new one.
FRIDAY 31ST
MALAWI: Praise the Lord for keeping the Mamman's safe in Malawi during this period of COVID-19 pandemic and for his provision that has enabled them to relocate to a new apartment after their former landlord gave them so much trouble. Ask the Lord for open doors for funds to purchase a field bus which will cost 10 million Kwacha equivalent to 5 million Naira for the progress of the ministry.
THANK YOU FOR JOINING US IN PRAYER THROUGH THE MONTH JULY, 2020. MAY THE LORD RENEW YOUR STRENGTH AND ALSO INCREASE UPON YOU GRACE AS YOU CONTINUE WITH US IN THIS PARTNERSHIP. SHALOM!!!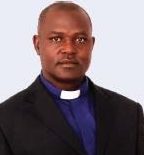 Author: Rev. Simon Yako
Rev. Simon Yako is the EMS of ECWA Director. Rev. and Mrs. Simon Yako were the first couple to be sent to Togo, both graduates of Jos ECWA Theological Seminary (JETS). They both started work with EMS of ECWA as volunteer workers in 1985, and were formally engaged as EMS Missionaries three years later on July 6th 1988. On their initial engagement, they were sent to a home Mission in Ibil, Cross Rivers State in Nigeria.