by Doxa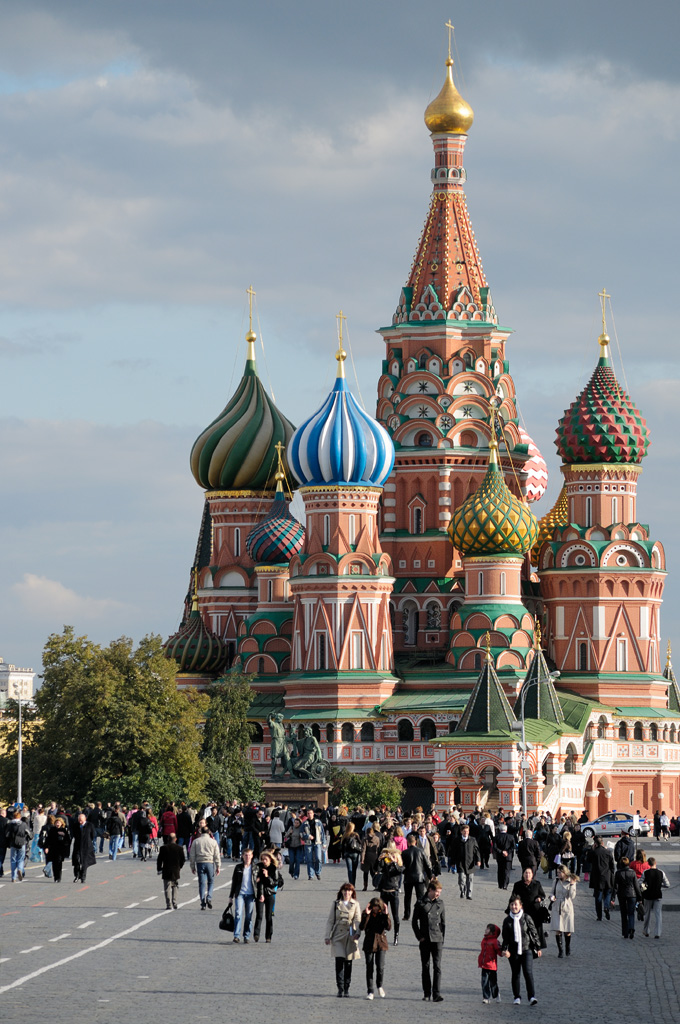 In the 10th century Prince Vladimir I, converted by missionaries from Byzantium, adopted Christianity as the official religion for Russia, and for nearly 1,000 years thereafter the Russian Orthodoxy is the most widely professed faith. Other Christian denominations are much smaller and include the Old Believers, who separated from the Russian Orthodox church in the 17th century, and Baptist and Evangelical groups, which grew somewhat in membership during the 20th century. Catholics, both Western rite (Roman) and Eastern rite (Uniate), and Lutherans were numerous in the former Soviet Union but lived mainly outside present-day Russia, where there are few adherents. Muslims constitute Russia's second largest religious group.
After the communists took power in 1917, religious institutions suffered. The church was forced to forfeit most of its property, and many monks were evicted from their monasteries. The constitution of the former Soviet Union nominally guaranteed religious freedom, but religious activities were greatly constrained, and membership in religious organizations was considered incompatible with membership in the Communist Party.
In the 1980s, under Mikhail Gorbachev, a policy of openness was declared, allowing greater toleration for the open practice of religion. The subsequent dissolution of the Soviet Union made religious freedom a reality and revealed that large sections of the population had continued to practice a variety of faiths. Indeed, Russian nationalists who emerged beginning in the 1990s identified the Russian Orthodox church as a major element of Russian culture.
A 1997 law on religion recognizes the right to freedom of conscience and creed to all the citizenry, the spiritual contribution of Orthodox Christianity to the history of Russia, and respect to "Christianity, Islam, Buddhism, Judaism and other religions and creeds which constitute an inseparable part of the historical heritage of Russia's peoples", including ethnic religions or Paganism, either preserved, or revived. According to the law, any religious organization may be recognized as "traditional", if it was already in existence before 1982, and each newly founded religious group has to provide its credentials and re-register yearly for fifteen years, and, in the meantime until eventual recognition, stay without rights.
The respect for freedom of religion by secular authorities has declined in Russia since the late 1990s and early 2000s. However, the government continues to grant privileges to the Russia Orthodox Church not accorded to any other church or religious association. In 2006, a Mari Pagan priest, Vitaly Tanakov, was successfully convicted of extremism and sentenced to 120 hours of compulsory labor for having published a politico-religious tract, A Priest Speaks (Onajeng Ojla), which in 2009 was added to the federal list of material deemed "extremist".
In 2011 there was an unsuccessful attempt to ban the Bhagavad-Gītā on the same charge as extremism. In August 2016, the premises of a Vedic monastery founded in 2001 in Nizhny Novgorod were demolished by local authorities after having been declared illegal in 2015. It has been observed that the categories of "extremist" and "totalitarian sect" have been consistently used to try to outlaw religious groups which the Russian Orthodox Church classifies as "not traditional", including the newest Protestant churches and Jehovah's Witnesses. There is a ban of Jehovah's Witnesses activities in Russia.
In 2017, a report from the U.S. Commission on International Religious Freedom stated that: "The Russian government views independent religious activity as a major threat to social and political stability, an approach inherited from the Soviet period". Thus, for the first time, the USCIRF classified Russia as one of the world's worst violators of freedom of religion, a "country of particular concern" under the International Religious Freedom Act. The report also affirmed that Russia "is the sole state to have not only continually intensified its repression of religious freedom, but also to have expanded its repressive policies. Those policies, ranging from administrative harassment to arbitrary imprisonment to extrajudicial killing, are implemented in a fashion that is systematic, ongoing, and egregious".
References
Uzzell 2000, p. 168: "Religious freedom grew steadily in Russia from about the mid-1980s to approximately 1993. … The real religious freedom that existed in practice was … a result of the turmoil and chaos of the early 1990s, which prevented the Russian elite from keeping a steady hand on things. That hand is firmer now, and there has been a steady deterioration of religious freedom over the past five years. In 1994, the first provincial law restricting the rights of religious minorities was passed, in Tula, about two hundred miles south of Moscow. About one-third of Russia's provinces have passed similar laws since then, and in 1997 the national government passed a law explicitly distinguishing between first-class 'religious organizations' and second-class 'religious groups', which have far fewer rights".
"Views on globalisation and faith" (PDF). Ipsos MORI. 5 July 2011. p. 40. Archived from the original (PDF) on 17 January 2013.
"Великий пост — 2021" (in Russian). Levada Center. 21 April 2021
"Russia: Court Bans Jehovah's Witnesses". 20 April 2017.
"Gita row: Russia court refuses to ban Bhagvad Gita". NDTV. 28 December 2011. Archived from the original on 8 January 2012.
"Declare Bhagavad Gita as national book, demands BJP". Hindustan Times. 20 December 2011. Archived from the original on 20 December 2011.
"Gita row snowballs, India raises issue at 'highest levels'". The Economic Times. 20 December 2011. Archived from the original on 20 January 2012.
Aitamurto, Kaarina (2016). Paganism, Traditionalism, Nationalism (PDF). Routledge. ISBN 9781472460271. Archived from the original (PDF) on 2 April 2019. Retrieved 2 April 2019.
Balzer, Marjorie Mandelstam (2015). Religion and Politics in Russia: A Reader. Routledge. ISBN 9781317461128.
Bennett, Brian P. (2011). Religion and Language in Post-Soviet Russia. Routledge. ISBN 9781136736131.
Borenstein, Eliot (1999). "Suspending Disbelief: "Cults" and Postmodernism in Post-Soviet Russia". In Barker, Adele Marie (ed.). Consuming Russia: Popular Culture, Sex, and Society Since Gorbachev. Duke University Press. ISBN 9780822323136.
Bourdeaux, Michael (2003). "Trends in Religious Policy". Eastern Europe, Russia and Central Asia. Taylor and Francis. pp. 46–52. ISBN 9781857431377.
Devlin, Judith (1999). Slavophiles and Commissars: Enemies of Democracy in Modern Russia. Springer. ISBN 9780333983201.
Fagan, Geraldine (2013). Believing in Russia: Religious Policy After Communism. Routledge. ISBN 9780415490023.
Rosenthal, Bernice Glatzer, ed. (1997). The Occult in Russian and Soviet Culture. Cornell University Press. ISBN 9780801483318.
Stausberg, Michael; Tessmann, Anna (2013). "The appropriation of a religion: The case of Zoroastrianism in contemporary Russia" (PDF). Culture and Religion. Routledge. 14 (4): 445–462. doi:10.1080/14755610.2013.838800. S2CID 54055689. Archived from the original (PDF) on 12 July 2017.
Tkatcheva, Anna (1994). "Neo-Hindu Movements and Orthodox Christianity in Post-Communist Russia". India International Centre Quarterly. 21 (2/3): 151–162. JSTOR 23003642.
Uzzell, Lawrence (2000). "Advancing Freedom of Belief in Russia". In Vanden Heuvel, William (ed.). The Future of Freedom in Russia. Templeton Foundation Press. ISBN 9781890151430.
Znamenski, Andrei A. (2003). "Records of Siberian Spirituality in Present-Day Russia". Shamanism in Siberia. Springer: 279–358. doi:10.1007/978-94-017-0277-5_4. ISBN 9789048164844.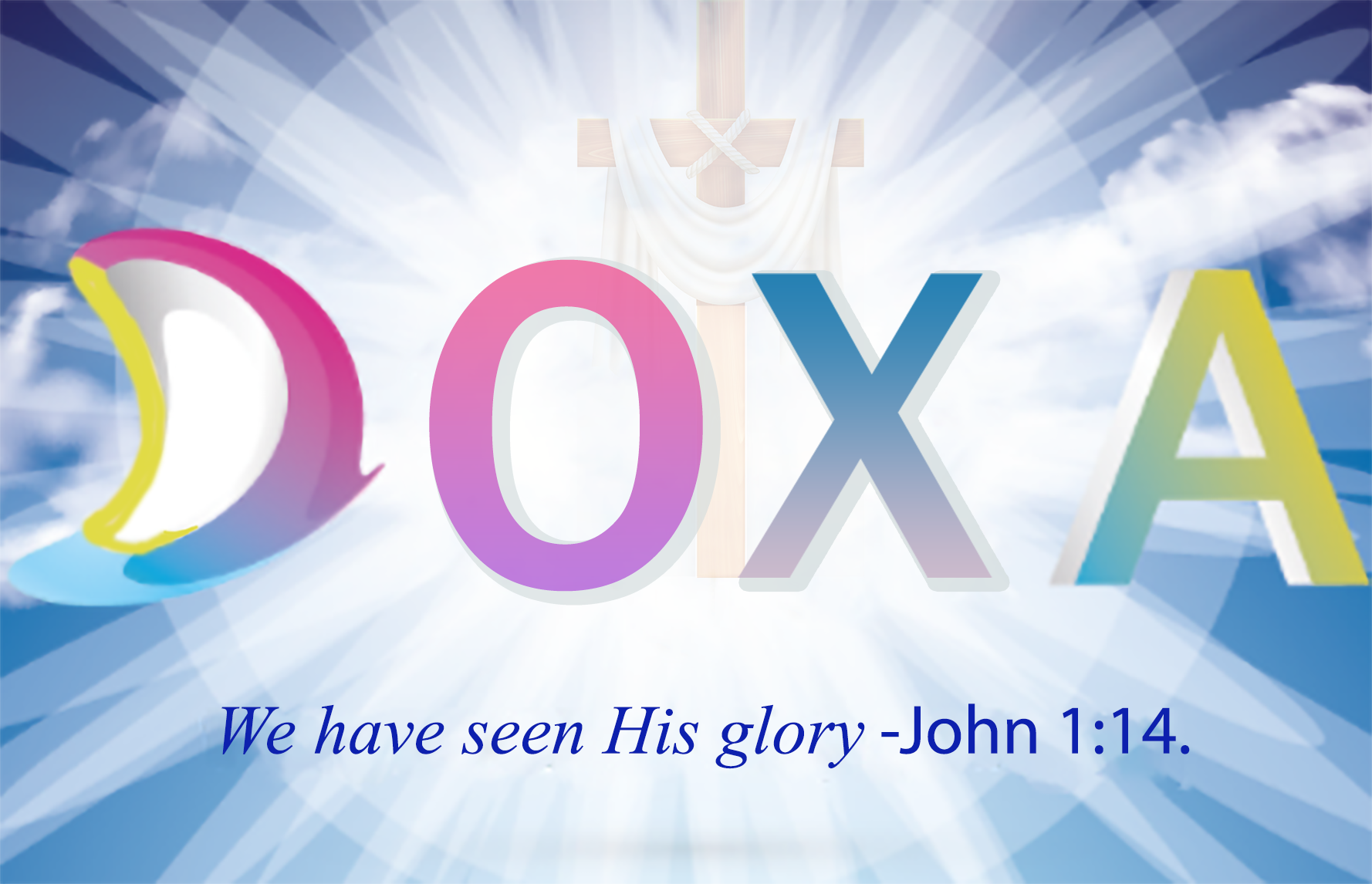 Author: Doxa
Doxa Editorial Board: Our editorial board consists of a group of well published, prominent people and professors, with academic credentials and a detailed knowledge of their subject area.