"Then Jacob prayed, "O God of my father Abraham, God of my father Isaac, O Lord, who said to me, 'Go back to your country and your relatives, and I will make you prosper,'" Gen. 32:9.
God always fulfills His promises a hundred percent. Any unfulfilled promise is not from God. Specific promises like God promised Jacob are for Jacob alone and not anyone else. You cannot claim Jacob's promise and hold God to account for it. For general promises, we must seek God's face to know His specific will for our lives. Taking Bible verses out of context will always lead to misrepresenting God. It also erodes our faith as we do not see God answering our prayers. Jacob was personal with God because God made the promise to him personally. He was able to remind God about the promise He made to him. It is always better to pray and enquire about God's will in any situation we are unsure of. After that, we can petition Him directly because we know His will. God is always delighted to reveal His will to us.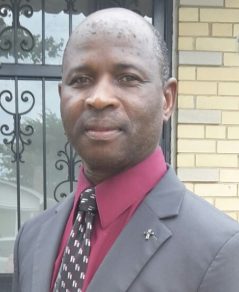 Author: Rev. Sunday Bwanhot, ECWA USA DCC Chairman
Rev. Sunday Bwanhot is a missionary to America serving with SIM/ECWA. He is an Economist by profession and has worked as a Statistician with Kaduna State Government. He later pioneered and managed the Challenge Press of ECWA in Jos before God's call to pioneer the Prayer Ministry of ECWA in Jos, Nigeria. In 1993, God called him to Chicago as a missionary and has been serving there since 1995 to date. Currently, he pastors ECWA Chicago which he planted and serves as the Chairman of the ECWA USA District Church Council. Loves being a grandpa of 8 grandchildren and enjoys writing.