If I Were the Devil – Paul Harvey (Good Audio) (by dlrose10/YouTube)
Paul Harvey first broadcast the "If I Were the Devil" speech in 1965. Through the years, he updated the speech. This version was probably broadcast in the 1990s and describes the state of the USA right now in 2020.
Music in this video
Song: If I Were The Devil
Artist: Wicked Sway, Benson
Album: The Devils Paintbrush LP
Licensed to YouTube by: Triple Vision Record Distribution (on behalf of Dubline), and 2 Music Rights Societies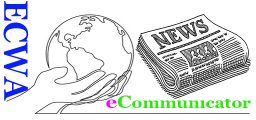 Author: eCommunicator
ECWA Editorial Board: Our editorial board or advisory board consists of a group of well published, prominent professors, with academic credentials and a detailed knowledge of their subject area.