by Cory Garlick | Advanced technologies like analytics have the power to detect issues and challenges that live in your production plant consistently. You can bring these issues to the surface and increase capacity, productivity and yield.

As a food company, you face significant industry challenges. Pricing pressure, changing consumer demands, increasing costs and stiff competition create strong headwinds. These challenges impact all aspects of your business, including manufacturing.
You know you must improve productivity in manufacturing, but do you know where the opportunities exist? Without more detailed insight and understanding, it's challenging to drive continuous productivity. There are losses and issues slipping under the radar that can result in costly and time-consuming consequences.
Advanced technologies like analytics have the power to detect issues and challenges that live in your production plant consistently. You can bring these issues to the surface and increase capacity, productivity and yield.
But moving toward analytics may seem complex. Many questions around infrastructure, systems and data can arise when implementing analytics.
Looking to tap into the world of analytics? Answer these four questions before implementing your analytics strategy.
What Production Challenges Are Present?
When you begin to consider an analytics strategy, it's important to define the challenges your company faces. Do these challenges revolve around capacity, yield or overall productivity? Analytics can be very helpful in improving these and other facets of your operations.
If you feel unsure or skeptical about the challenges that exist in your production, it can be helpful to have a conversation with an industry-leading technology provider to analyze these issues. For example, bourbon whiskey distiller Jim Beam was aware that their operations had room for improvement and worked with technology partners to identify how to gain access to opportunities. After taking a deeper look into their plant, they developed the appropriate analytics strategy to fix problems that the company didn't even know existed.
This solution modernized sections of the Clermont distillery, resulting in a 60 percent decrease in variability, while maximizing throughput and maintaining their proofs and quality standards. Working with a technology partner who understands manufacturing and your industry allows for a better approach to analytics, which can increase the impact it has for your company.
Is Your Infrastructure Connected and Secure?
Your plant's infrastructure is an important piece of the puzzle when implementing an analytics solution. The right connectivity allows for the seamless sharing of information. For example, machines that are connected to MES are typically prepared to share data with an analytics platform. However, if your operations does not have a network infrastructure or you are dealing with technology obsolesces, this may cause additional challenges you will need to address as you develop your strategy.
Along with an appropriate infrastructure, take a look at your data security. Analytics will provide you with more valuable data – but more data and connectivity also can offer more opportunities for third parties to access it. Speaking with a vendor who takes a holistic approach to security – physical and cyber – can help keep your data safe as you implement analytics.
What Does ROI Look Like?
One challenge we often discuss with customers in the food industry is how to show ROI on investments in IoT technology. When tackling this question, your "first use" can start with a focused project and measure the improvements in that area before scaling to other production areas or other plants.
But what are you measuring? What are your metrics for success? They could include an X percent increase in capacity, productivity or even yield. Whatever your metric for success, determine your timeframe for ROI. We typically begin to see solid insights in three to 12 months depending on complexities.
At the end of the project, review the results from your analytics implementation and work with a partner to determine next steps for expansion.
Where Should You Start?
Deciding where to run the first analytics project may not be an easy choice, but choosing the process area, production line or plant for the initial first use is crucial for delivering the ROI and benefits needed. When choosing an area of your operations, look for the highest input cost, or the area with most recurring issues or greatest impact on profitability. You may know some of the challenges to be addressed but could discover some new opportunities as well.
Also, consider how repeatable that implementation will be. A production line that's unique may offer a onetime benefit, but likely won't offer the same ongoing opportunity for scale as a production area that is common across your manufacturing locations.
Get Analytical
Analytics can be the answer to the unknown challenges that exist in your production lines, but it doesn't need to be an all-or-nothing approach. Addressing infrastructure and security concerns first, then implementing a focused project, can be the first steps you take to achieve increased capacity, productivity and yield.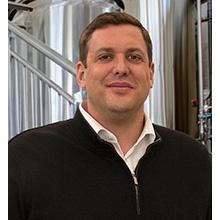 Cory Garlick is industry manager, consumer packaged goods, at Rockwell Automation. Garlick is an experienced leader with a proven track record of developing teams and partnering with both internal and external organizations to exceed business objectives across global markets.