Tasha Cobbs Leonard official video for "You Know My Name" ft. Jimi Cravity
Tasha Cobbs Leonard official video for "You Know My Name" ft. Jimi Cravity
Taken from the album Heart. Passion. Pursuit.
Get Tasha Cobbs Leonard's Latest Album Here: https://TCLeonard.lnk.to/HPPLiveYD
Subscribe to Tasha Cobb Leonard's Official YouTube Channel: https://TCLeonard.lnk.to/SubscribeYD
See Tasha on the Bethel Tour! Get tickets now: https://TCLeonard.lnk.to/BethelTour
Get Tasha's latest single "This Is a Move" here: https://TCLeonard.lnk.to/ThisIsAMoveYD
Connect with Tasha:
Twitter: https://twitter.com/tashacobbs
Instagram: https://www.instagram.com/tashacobbsl…
Facebook: https://www.facebook.com/OfficialTash…
Website: http://tashacobbs.org
Lyrics
He knows my name
He knows my name
He knows my name
He knows my name
And oh how he walks with me
Oh how he talks with me, yea
Oh how he tells me
That I am his own
You know my name
You know my name
You know my name, hmm
You know my name
And oh how you comfort me
And oh how you counsel me, hey
It still amazes me
That I am your friend
So now, I pour out my heart to you, yea
Here in your presence I am made new, oh
So now, I pour out my heart to you
I give you my heart Lord
Here in your presence I am made new
You know my name
Sings this before him, say you know my name
You know my name
You know my name
Say you know my name
You know my name
Oh
And oh how you walk with me
Oh how you talk with me
Oh how you tell me
That I am your own
Oh
God you know me
So I trust you with my life
Oh
No fire can burn me
No battle can turn me
No mountain can stop me
Cause you hold my hand
I'm walking in your victory
Cause your power is within me
No giant can defeat me
Cause you hold my hand
No fire
No fire can burn me
No battle
No battle can turn me
No mountain
No mountain can stop me
Why because
You hold my hand
Oh I'm walking, yea, in your victory
Cause your power
Cause your power is within me
No giant
No giant can defeat me
You hold my hand
Cause you hold my hand
No fire
No fire can burn me
No battle can turn me
No mountain, not gonna stop me
No mountain can stop me
Cause you hold my hand
Cause you hold my hand
I'm walking, yea
I'm walking in your victory
Cause your power, it lives within me
Cause your power is within me
No giant can defeat me
You hold my hand
Cause you hold my hand
You hold my hand
You hold my hand
I don't have to have to be afraid, no
You hold my hand
I don't have to have to be afraid, no
You hold my hand
I don't have to have to be afraid
You hold my hand
You hold my hand
You hold my hand
You hold my hand
You hold my hand
I'm so in love with you
You hold my hand
I'm so in love with you
You hold my hand
You hold my hand
You hold my hand
Oh
You hold my hand
You hold my hand
You hold my hand
You hold my hand
You hold my hand
You know my name
You know my name
Haha, sing
You know my name
You know my name
Oh how you walk with me
Oh how you walk with me
I'm in love with you Lord
Oh how you talk with me
Just to commune with you
Oh how you tell me
That I am your own
Music video by Tasha Cobbs Leonard performing "You Know My Name" ft. Kimi Cravity.
(C) 2017 Capitol Christian Music Group, Inc.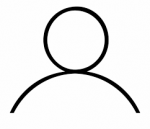 Author: eCommunicator
ECWA Editorial Board: Our editorial board or advisory board consists of a group of well published, prominent professors, with academic credentials and a detailed knowledge of their subject area.