Brutal blast of winter weather blamed for at least 20 deaths in the U.S.
In Another News
In a Town Hall, President Biden said he wants most K–8 schools to be open by the end of April, and pledged there would be enough COVID-19 vaccines for nearly all Americans by the end of July.
 "As my mother would say, with the grace of God and the goodwill of the neighbors, that by next Christmas I think we'll be in a very different circumstance, God willing, than we are today," Biden said. "A year from now, I think that there'll be significantly fewer people having to be socially distanced, having to wear a mask."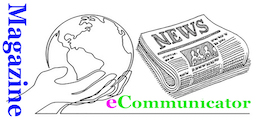 Author: eCommunicator
ECWA Editorial Board: Our editorial board or advisory board consists of a group of well published, prominent professors, with academic credentials and a detailed knowledge of their subject area.