Principles of thanksgiving and their practical applications by Rev. Dr. Josiah Choms (ECWA Seminary Church Jos)
Text: 1 Thess. 5:16 – 18
16 Rejoice always, 17 pray continually, 18 give thanks in all circumstances; for this is God's will for you in Christ Jesus.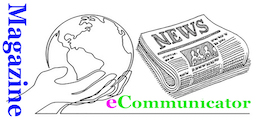 Author: eCommunicator
ECWA Editorial Board: Our editorial board or advisory board consists of a group of well published, prominent professors, with academic credentials and a detailed knowledge of their subject area.