Website: www.emsofecwa.org
Brethren, pray for us (1 Thess. 5:25)
WEEK ONE – FOCUS IS ON PRAISE/THANKSGIVING
FROM HOME AND CROSS-BOARDER MISSION FIELDS
"Give unto the Lord the Glory due unto His Name; worship the lord in the beauty of his holiness" (Ps.29:2)
WEDNESDAY 1ST
Praise God for His immeasurable grace that has crossed us over to the year 2020. 
THURSDAY 2ND
Praise the Lord for the provision of funds needed for the purchase of grains for the upkeep of needy children in our orphanages across the country. 
FRIDAY 3RD
Praise God for the progress made so far in the ministry of EMS of ECWA in Benin Republic; praise God for the success of the formal inauguration of ECWA Benin Republic which went very well. 
SATURDAY 4TH
Praise God for the safety granted to the people that participated in the inauguration of ECWA Benin Republic despite some challenges regarding transportation especially for the group that went by road from Jos Nigeria; Praise God for the safe arrival of Pastor & Mrs. Benjamin Jacob as Cross cultural missionaries to Benin Republic. They are undergoing orientation, pray for grace to acclimatize fast with their new environment. 
SUNDAY 5TH
Praise GOD for the progress of the discipleship center building project ECWA Wuse 2 Abuja Nigeria is doing in Niger Republic, pray for more of Gods provisions to enable the completion of the project. 
NOTE: EMS PRAYER AND FASTING DAY 

FIRST (1ST) MONDAY OF EVERY MONTH IS TO BE OBSERVED NATIONALLY AND INTERNATIONALLY AS EMS PRAYER AND FASTING DAY. THEREFORE, ALL EMS ARMS, MISSIONARIES, OFFICE STAFF, PRAYER PARTNERS AND SUPPORTERS SHOULD PLEASE ENDEAVOR TO JOIN THE EMS INTERNATIONAL HEAD OFFICE IN PRAYERS. WE JOIN FAITH AND TRUST GOD IN ONE ACCORD WITH BRETHREN AROUND THE WORLD FOR: 

A STEADY AND FRUITFUL GROWTH OF THE WORK OF MISSIONS,

 

PEACE AND THE SALVATION OF NATIONS,

 

FOR REVIVAL AND SPIRITUAL GROWTH OF THE CHURCH.

 

OUR COOPERATE PRAYER TIME AT THE HEAD OFFICE IS 8-9AM, 12-1PM, AND 3-4 PM RESPECTIVELY. YOU CAN JOIN US IN PRAYERS WHEREVER YOU MAY BE AT THOSE TIMES OR MAKE OUT TIME OF YOUR OWN CONVENIENCE AS YOU ARE LED BY GOD. PLEASE, JUST BE SURE TO PRAY ALONG AS YOU FAST. 
MONDAY 6TH
Praise God for enabling our missionary in Mali Rev. Amah Ishaku Kabong to successfully host two trauma healings sessions in the Kayes region of Mali for the Traumatized Mauritanians he has been reaching out to, and for the success of the meeting with the Nigerian girls in Mali. Praise God for the release of some more inmates our missionary has been reaching out to in Mali. 
TUESDAY 7TH
Praise God for a successful joint concert of (Kitwe and Mufulira churches) held in Zambia, more than ten different groups participated and the testimony was great. 
WEDNESDAY 8TH
Praise God for the spiritual growth that is been made manifest in the way of living of all ECWA Members in The Gambia; we are trusting God that this growth be sustained. 
Praise God for the lives of new converts who were baptized recently in The Gambia, ask that the Lord will sustain them and keep them growing in faith.

 
THURSDAY 9TH
Praise God for a successful new academic year for ECWA Academy in old Yunum, The Gambia; it was indeed a fruitful session to the glory of God. 
FRIDAY 10TH
Praise God for partnership between ECWA The Gambia and Bible Society, by reason of this partnership we have access to audio Bible in some indigenous languages of the Gambia. Many can hear the gospel in their mother's tongue, glory to God. 
SATURDAY 11TH
Praise God for the lives and ministry of EMS missionaries among Islamic dominated communities. Pray that God will liberate the people from the clutches of Islam and open up the youths specially to embrace God's salvation through Jesus Christ. 
WEEK TWO – FOCUS IS ON EMS HOME MISSION FIELDS 

"…Put ye the sickle, because the harvest is come" Mark 4:29 
SUNDAY 12TH EMS HEAD OFFICE
Thank God for all of us at the head Office. Ask God to release more grace, wisdom and insight for ministry work. Pray that God will continue to provide resources for our head Office operations. 
Ask for grace for EMS management to implement their plans for the year 2020. Pray that God will enable the Director and administrator to continually be strong in Him.

 
MONDAY 13TH EMS HEAD OFFICE
Pray for good health, safety, renewal of grace and sustenance for EMS Headquarters staff and management. Pray that they remain under God's direction and continue to implement the will of God for the Ministry. 
TUESDAY 14TH GENERAL PRAYERS FOR ALL EMS REGIONS
Pray for revival for all our regions, that they be vibrant and viable in their service to God. Pray that every member in all our mission stations will receive abundant grace and fresh anointing to forge ahead in 2020 
WEDNESDAY 15TH GENERAL PRAYERS FOR ALL EMS REGIONS
Pray God to re-ignite the passion of missionaries (especially EMS missionaries) for soul winning and discipleship of the nations. Pray that they will arise to the challenges of the end time with boldness and in the power of the Holy Ghost. Pray that they return to their first love.
THURSDAY 16TH ECWA EXECUTIVES (EE)
Thank God for the leadership He has placed over the church ECWA. Ask Him to take His glory and honor over all their activities in the year 2020, and to establish His righteousness upon His church. 
FRIDAY 17TH EMS BOARD MEMBERS
Thank God for the lives of EMS board members. Pray that God will sustain their families and endeavors. Ask God to anoint them afresh and to rekindle their zeal and passion for the work of missions. 
SATURDAY 18TH EMS SUPPORTERS/PARTNERS
Thank God for those currently praying for missions and missionaries. Ask Him to raise more intercessors in 2020 that will uphold this work to accomplish His eternal purpose on earth through us. 
WEEK THREE – FOCUS IS ON EMS HOME MISSION FIELDS 

"And now, Lord… grant that your bond-servants may speak your word with all confidence." Acts 4:29 
SUNDAY 19th EMS PASTORS AND STAKE HOLDERS
Pray for renewed vision for mission work in the Church and for better responses to the needs on the mission fields. Also pray that the ministers/pastors will preach and teach missions more regularly; making it a matter of urgency in every congregation. 
MONDAY 20TH EMS MID-EAST REGION
Ask the Lord to sustain the eighty-seven (87) new converts and 6,651 people witness to in the last quarter of the year 2019. 
Eight (8) mission's stations, in this region are due to be weaned into a full fledge local church, ask the Lord to grant provisions for all that is needed for these churches to stand strong after they are been weaned.

 
TUESDAY 21ST EMS MISSIONARY CHILDREN
Pray for God's continuous blessings and protection for all (our) missionary children. Pray also that God will continue to sustain them and that despite the inherent challenges in missions they will always love and serve God in their generation. 
WEDNESDAY 22ND EMS MISSIONARY KIDS/MISSION FIELDS SCHOOLS
We are in dire need of more professional missionary teachers in our schools, pray that God will raise more supporters and teachers who will meet this need. 
Pray for God's provision for EMS field school Kajinjiri, in need of N500, 000 to rebuild collapsed classes.

 

MISSION AGENCIES: Pray that God will grant the mission agencies in Nigeria unity of purpose. Ask Him to grant their leaders wisdom and grace as they direct the affairs of their agencies in advancing the Great Commission in the nation and beyond.

 
THURSDAY 23RD EMS NORTH WEST REGION KADUNA
Thank for the new supporter in Kasuwan Magani with the name 'The Vessel of Missions'; ask the Lord to ignite their passion to be a part of what EMS is doing in world evangelization and also grant them all the financial opening they need for them to stay steadfast to their commitment. 
Pray for God's provision of funds for building wells and for the purchase of both Hausa and English Bibles.

 
FRIDAY 24TH EMS MISSIONARIES IN NORTHERN NIGERIA
Pray for missionaries, and churches in Northern Nigeria; ask the Lord to grant them courage to stand and advance the gospel even in the midst of diverse oppositions. Pray for protection, comfort and provision for them 
SATURDAY 25TH EMS FAR NORTH REGION – MALUMFASHI
Pray for God's wisdom to develop a new ministry strategy for the Kingdom of God in the Far North. 
WEEK FOUR: FOCUS ON CROSS-BORDERS MISSION FIELDS 

"And he entered the synagogue and continued speaking out boldly for three months, reasoning and persuading them about the kingdom of God." Acts 19:8 
SUNDAY 26TH CROSS BORDERS CRITICAL NEED
EMS is still trusting God for the sum of about N854M that is urgently needed for various critical Cross Borders Projects. Let's not relent in praying for this need. 
Pray that God will raise a harvest work force of missionaries that have a genuine calling for cross Borders Work. Pray for the breaking forth of revival on our Cross Borders Fields.

 
MONDAY 27TH ECWA GAMBIA
Pray that the Church will take advantage of the window of tolerance and harmony in the land to promote the spreading the gospel of Christ. Pray especially that ECWA through EMS missionaries working in the Gambia will have significant impact on this nation in all areas. 
Pray for funds toward the construction of a water supply and installation of electricity in the Churches and the Schools in The Gambia.

 
TUESDAY 28TH BURKINA FASO
Pray for depth of knowledge and understanding of God for the Church leaders Burkina Faso especially our missionary. Ask God to stir them up and make them committed to raising disciples through the teaching of sound doctrine to enable members to be rooted in Christ. 
WEDNESDAY 29TH ECWA TOGO
Let's keep Praying for God's providence for EMS of ECWA Togo field to be able to acquire church lands in these mission fields: Zanguera N 7.5m, Notse N3m, Pagouda N400, 000, University N20m these places are main towns that are in dire need of the gospel.

 

Pray for God's provision towards the purchase of at least 5 motorcycles for missionaries that are working in the interiors for the progress of mission of work.

 

Let's keep Praying for God to provide money to acquire a land for ECWA Togo headquarters. Two hackers of land for ECWA HEADQUARTERS OF TOGO OFFICE will cost us about five million naira only (N 5,000,000.00) in Sokode.

 
THURSDAY 30TH ECWA MALAWI 
Pray for the Lord to provide ECWA Malawi with a bus, which cost 10,000,000 million kwacha, an equivalent of 5,000,000 million naira

 

Pray for God's provision of a white board for the Mamman in Malawi to teach the literacy class as well as the children. This is estimated to cost 160,000 kwacha, an equivalent of N80, 000.

 

Pray for the church in Midima, for God's provision to enable them pay the remaining balance of their land, costing 580,000 thousand kwacha.

 
FRIDAY 31TH ECWA ZAMBIA 
Pray that God will continue to strengthen the faith of our members in the midst of economic challenges in Zambia.

 

Pray for the EMS station in kafue, Zambia and the volunteer missionary for God's protection against spiritual attacks.

 
THANK YOU FOR PRAYING WITH US THROUGH THE YEAR 2020. MAY THE LORD RENEW YOUR STRENGTH AND ALSO INCREASE UPON YOU GRACE AS YOU CONTINUE WITH US IN THIS PARTNERSHIP. SHALOM!!!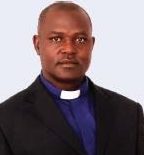 Author: Rev. Simon Yako
Rev. Simon Yako is the EMS of ECWA Director. Rev. and Mrs. Simon Yako were the first couple to be sent to Togo, both graduates of Jos ECWA Theological Seminary (JETS). They both started work with EMS of ECWA as volunteer workers in 1985, and were formally engaged as EMS Missionaries three years later on July 6th 1988. On their initial engagement, they were sent to a home Mission in Ibil, Cross Rivers State in Nigeria.