A newborn baby who still had his umbilical cord attached was found in a nativity scene at a Queens church on Monday.
The infant was abandoned at Holy Child Jesus Church in Richmond Hill and was discovered by a custodian around noon, according to police sources.
"The baby was found in the creche, a sort of manger scene where we would put the baby Jesus during Christmastime," recalled the Rev. Christopher Heanue.
"The church is considered a safe haven for dropoffs," he explained Tuesday. "The baby was brand new. He still had the umbilical cord attached. It's a beautiful baby boy."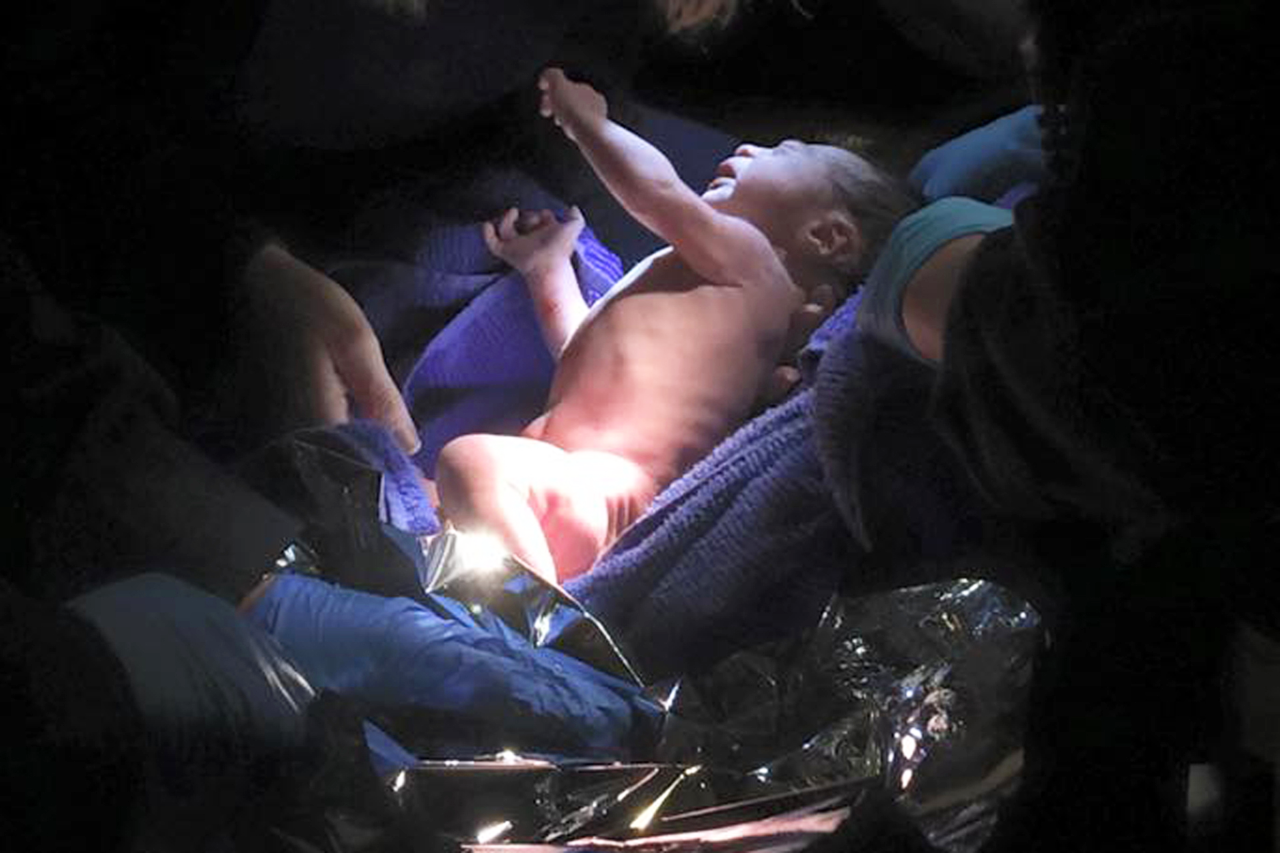 The abandoned baby found in the manger at Holy Child Jesus Church in Richmond Hill.
Photo: Christopher Ryan Heanue
The child was later taken to Jamaica Hospital, sources said.
Surveillance video from Holy Child shows a woman walking inside with a baby in her arms and then shows her leaving without it.
The custodian who found the child left the church for about an hour and had heard him crying when he returned, according to sources.
"There are families within the parish who have inquired as to adopting the baby already," Heanue said. "They feel that he was left in the parish and should stay in the parish."