Zozibini Tunzi of South Africa wins the 2019 Miss Universe competition, becoming the third South African to win the honor.
Miss South Africa crowned Miss Universe
Miss South Africa Zozibini Tunzi has claimed the Miss Universe crown ahead of Miss Puerto Rico. Tunzi wowed the judges with her natural stage presence and winning smile, as well as her proudly South African fashion creations. The natural beauty follows in the footsteps of Margaret Gardiner who was crowned Miss Universe in 1978, followed by Demi-Leigh Nel-Peters in 2017.
The first contestant to progress to the top 20, Tunzi did not falter once and made South Africa so very proud at the Tyler Perry Studios in Atlanta. Her evening gown was worth the price of admission and as soon as she walked out on the stage, she was the favourite to snatch the crown.
Miss South Africa radiated confidence and grace on stage that comes from being at home in her own skin.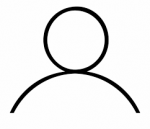 Author: eCommunicator
ECWA Editorial Board: Our editorial board or advisory board consists of a group of well published, prominent professors, with academic credentials and a detailed knowledge of their subject area.