Inauguration Day unlike any other (9kNews/YouTube)
President-elect Joe Biden and Vice President-elect Kamala Harris will be sworn in on Wednesday, Jan. 20 in Washington, D.C. Lady Gaga will sing the national anthem at the inauguration and Jennifer Lopez will give a musical performance on the West Front of the U.S. Capitol.
At the swearing-in ceremony, the Rev. Leo O'Donovan, a former Georgetown University president, will give the invocation and the Pledge of Allegiance will be led by Andrea Hall, a firefighter from Georgia. There will be a poetry reading from Amanda Gorman, the first national youth poet laureate, and the benediction will be given by the Rev. Silvester Beaman of Bethel African Methodist Episcopal Church in Wilmington, Delaware.
Memorial to the 400,000 Americans who've died of COVID-19
On the eve of inauguration, President-elect Biden and Vice President-elect Harris held a somber memorial to the 400,000 Americans who've died of COVID-19. "It's hard sometimes to remember," the president-elect said at a COVID-19 memorial at the Lincoln Memorial Reflecting Pool. "But that's how we heal. It's important to do that as a nation. That's why we're here." USA TODAY
President Trump farewell speech
In his final hours in office, Trump issued a flurry of pardons, including one for his former chief strategist Steve Bannon. He also wished the new administration luck in a farewell speech — but did not mention Biden by name. The White House released the list of 143 pardons and commutations at 12:50 a.m.—less than eight hours before the president was set to leave for Florida—as Mr. Trump's deliberations over who should receive clemency stretched late into the last full day of his term. That list included 73 pardons and 70 commutations. THE WALL STREET JOURNAL
A time of healing
Mitch McConnell said Trump "provoked" the extremists who attacked the Capitol, in his strongest condemnation yet of the outgoing president. McConnell's remarks come as the Senate is awaiting formal transmission of the House's impeachment article passed last week, which charged Trump with "willful incitement of insurrection." The Kentucky Republican, who will soon become the minority leader when Democrats take control of the chamber later this week, has not yet said whether he would vote to convict the president in the Senate's upcoming trial, which will begin after President-elect Joe Biden is inaugurated and immediately once Pelosi sends the article across the Capitol. POLITICO
Twelve National Guard members removed from inauguration duty
Twelve National Guard members were removed from inauguration duty over security concerns, officials said.The troops include at least two with possible sympathies for ­anti-government groups, said two U.S. officials, speaking on the condition of anonymity because of the sensitivity of the issue. Ten were removed for reasons that defense officials declined to detail but said did not involve extremism. THE WASHINGTON POST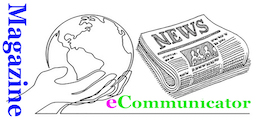 Author: eCommunicator
ECWA Editorial Board: Our editorial board or advisory board consists of a group of well published, prominent professors, with academic credentials and a detailed knowledge of their subject area.