A Harvard epidemiologist calls a global COVID-19 pandemic 'likely' while CDC doctors say they are bracing for it to spread beyond the current 15 cases in the US
Harvard epidemiologist Marc Lipsitch told The Wall Street Journal that "it's likely we'll see a global pandemic" of coronavirus, with 40 to 70 percent of the world's population likely to be infected this year.
"What proportion of those will be symptomatic, I can't give a good number," added Lipsitch, who is the Director of the Center for Communicable Disease Dynamics at the Harvard T.H. Chan School of Public Health.
Two other experts have recently given similar estimates.
Ira Longini, a biostatistician and adviser to the World Health Organization, has predicted that two-thirds of the global population may eventually contract COVID-19.
Prof Gabriel Leung, the chair of public health medicine at Hong Kong University, says if the transmission estimate of 2.5 additional people for each infected rate is accurate, that would result in an "attack rate" that would affect 60 to 80 percent of the world's population.
The Centers for Disease Control and Prevention (CDC) has already said that it is preparing for the coronavirus to have a greater impact in the U.S. than the 15 confirmed cases currently.
In an interview with CNN on Feb. 13, Robert Redfield, director of the Centers for Disease Control and Prevention (CDC), said, "Right now we're in an aggressive containment mode." He added that "this virus is probably with us beyond this season, beyond this year, and I think eventually the virus will find a foothold and we will get community-based transmission."
Dr. Nancy Messonnier, the director of the CDC's National Center for Immunization and Respiratory Diseases, recently confirmed that the CDC is taking steps to prepare for the coronavirus to "take a foothold in the U.S."
Along with communicating with health care facilities and resources, Messonnier says that the CDC is in constant talks with the medical supplies manufacturers, distributors and other health care partners to ensure there are plenty of preventative devices like masks and gloves available in the U.S. in the event of a larger outbreak.
Some of these partners have reported higher demand for N95 face masks and respirators.
She also took the time to explain the CDC's recommended use of any preventative supplies, especially face masks. Because the virus isn't spreading through the community in the U.S., Messonnier only advises using face masks if "you are sick or under investigation and not hospitalized," before one enters a health care provider's office, or when caring for a potential infected patient.
When alone and at home, however, Messonnier says that people do not need to wear a mask.
She also confirmed that 195 people from Wuhan have completed the 14 day quarantine and left the March Air Reserve Base to be self-monitored with the help of state and local health authorities.
Additionally, amid reports of poor treatment of quarantined individuals and the military staff tending to them, Messonnier stated that the individuals discharged "pose no health threat to their surrounding communities or the community they will return to."
After the CDC confirmed that a lab error led to the accidental discharge of an infected patient from a San Diego hospital, Messionnier told reporters that the CDC and other health officials are adding "additional quality controls" to keep patients organized.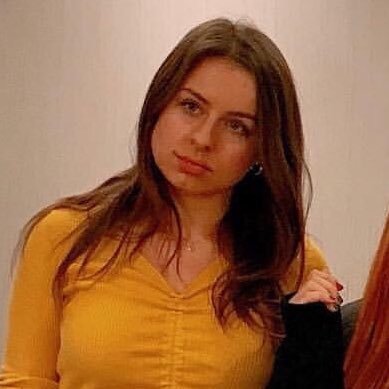 Author: Alexandra Kelley
Alexandra Kelley is a reporter in Washington DC. She writes for The Hill and Inverse. Connect with Alexandra via @thehill @changingamerica fmrly @inversedotcom.