We continue to pray for you and your family at this difficult time of Covid-19. Today, Giving Tuesday is an opportunity for you as an individual to give back in kindness, talent or treasure to our mission so we can remain connected and continue to support our communities. Thank you for your support and generosity over the years.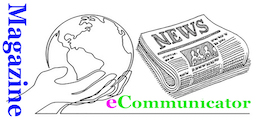 Author: eCommunicator
ECWA Editorial Board: Our editorial board or advisory board consists of a group of well published, prominent professors, with academic credentials and a detailed knowledge of their subject area.