The perfect freedom is serving God faithfully.
GOD'S UNFAILING LOVE: Finding Our Way Out of the Deepest Darkness! by Bobby Gantt (Florence Church)
Today, we look at how that God's love leads us out of the deepest darkness.
The darkness of rebellion!
The darkness of one-sided thinking!
The darkness of a "little" faith!
As we go: If we find ourselves in the depths, then let's cry out to God, and we will find that God's great love will lead us home.
Passage: Psalms 107:10-16 (KJV)
10 Such as sit in darkness and in the shadow of death, being bound in affliction and iron;
11 Because they rebelled against the words of God, and contemned the counsel of the most High:
12 Therefore he brought down their heart with labour; they fell down, and there was none to help.
13 Then they cried unto the Lord in their trouble, and he saved them out of their distresses.
14 He brought them out of darkness and the shadow of death, and brake their bands in sunder.
15 Oh that men would praise the Lord for his goodness, and for his wonderful works to the children of men!
16 For he hath broken the gates of brass, and cut the bars of iron in sunder.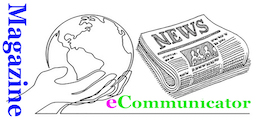 Author: eCommunicator
ECWA Editorial Board: Our editorial board or advisory board consists of a group of well published, prominent professors, with academic credentials and a detailed knowledge of their subject area.