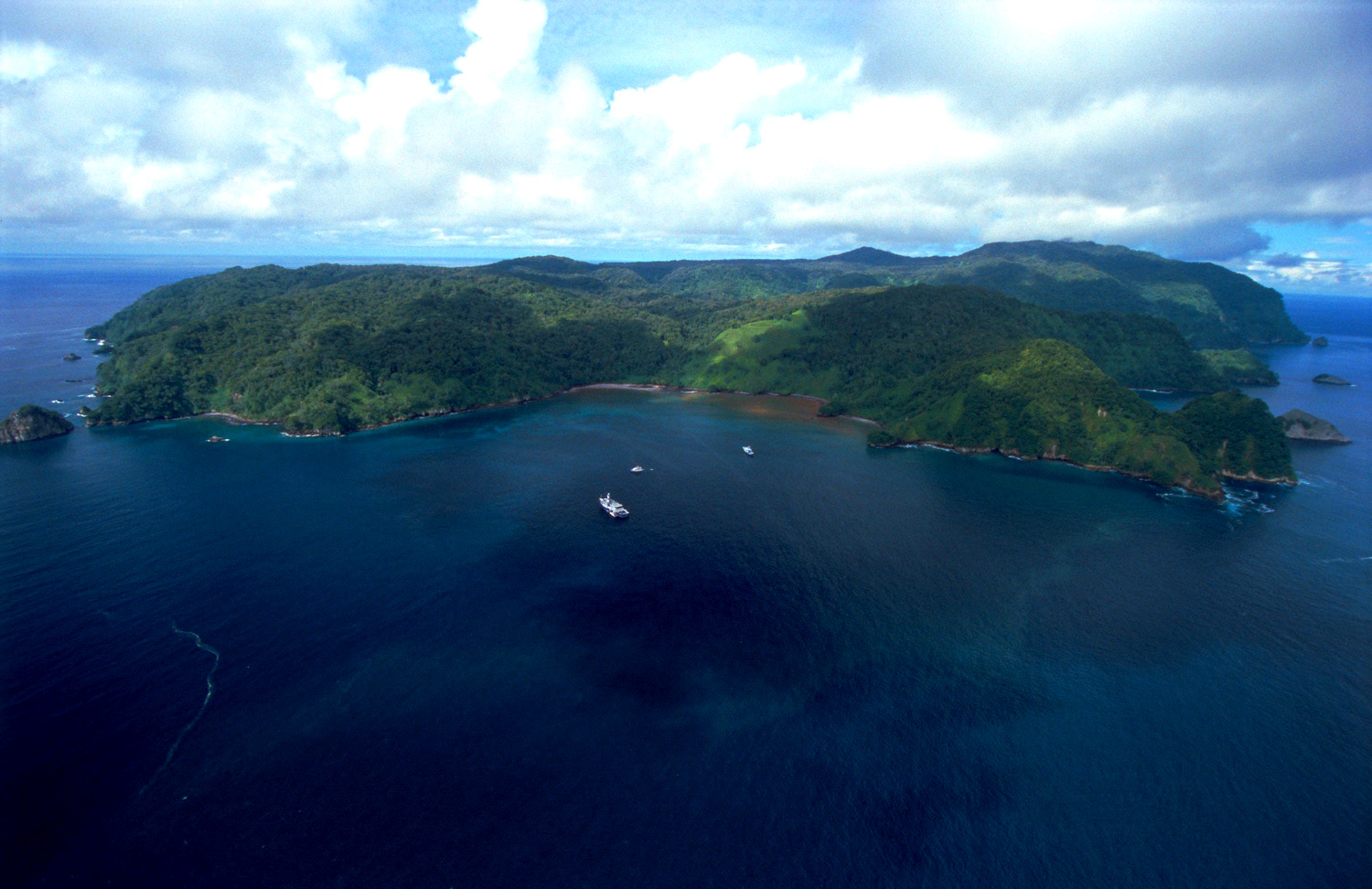 Cocos Island (Spanish: Isla del Coco) is an island in the Pacific Ocean, far off the Costa Rican coast. At the end of the 18th century, the English author Robert Louis Stevenson is said to have received the inspiration for his novel "Treasure Island" here. Thanks to the great diversity of marine life in its waters, Cocos Island was named one of the best 10 scuba diving spots in the world by the Professional Association of Diving Instructors and a "must do" according to diving experts.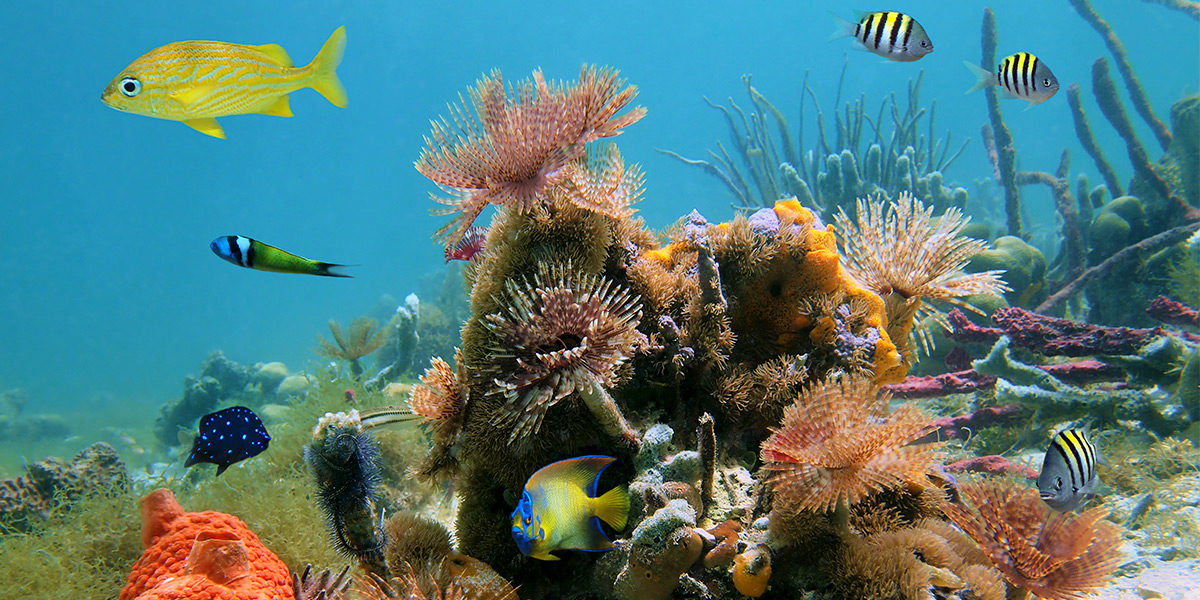 Cocos Island is an oceanic island of both volcanic and tectonic origin. It is the only emergent island of the Cocos Plate, one of the minor tectonic plates. Potassium-argon dating established the age of the oldest rocks between 1.91 and 2.44 million years (Late Pliocene) and it is composed primarily of basalt, which is formed by cooling lava. The tiny island comprises just 25 square miles and is covered by an impenetrable jungle. Numerous streams, waterfalls and gorges epitomise the world's largest uninhabited rain forest island. Due to its isolation, unique flora and fauna have developed here. Today, as a national park and world natural heritage, the island is closely supervised by park rangers.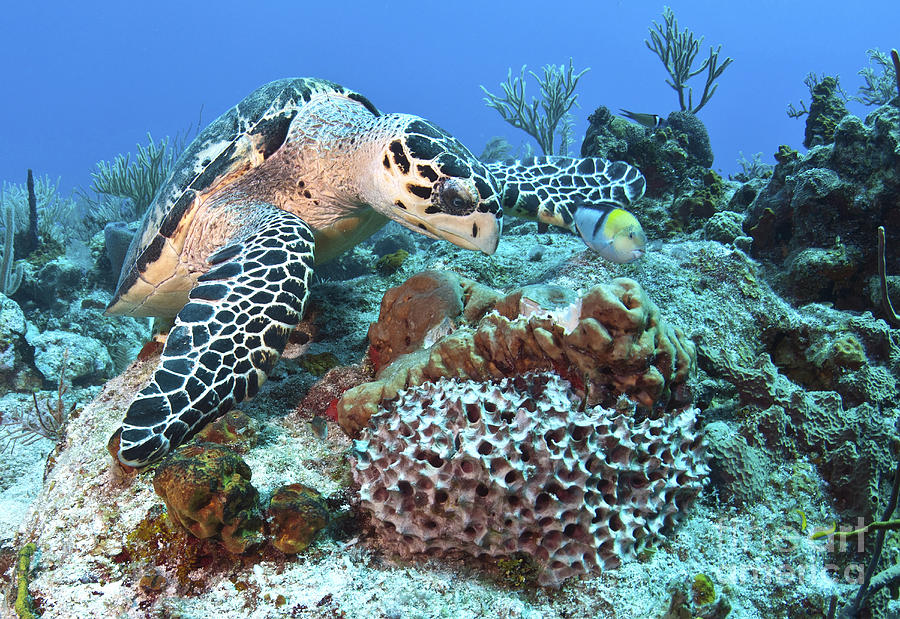 Cocos Island has featured heavily in many tales of pirate lore and buried treasure. The first claims of treasure buried on the island came from a woman named Mary Welsh, who claimed that 350 tons of gold (about $16 billion in today's money) raided from Spanish galleons had been buried on the island. She had been a member of a pirate crew led by Captain Bennett Graham, and was transported to an Australian penal colony for her crimes. She possessed a chart showing where Graham's treasure was supposed to be hidden. On her release, she returned to the island with an expedition but had no success in finding anything, as the points of reference in the chart had disappeared.
The outstanding underwater world surrounding the island abounds with marine fauna of every description. Hardly any other destination in the world is as well-known for its numerous large fish species, especially hammerhead, reef and offshore sharks. The film's author submerged to depths up to 400 meters on board the "Deep Sea", a modern research submarine. During the dive, he succeeded in shooting material of rare deep sea fish and shark species, which have never before been sighted near Coconut Island.
Resources

Cocos Island – The Mysterious Island in the Pacific
Author: eCommunicator
ECWA Editorial Board: Our editorial board or advisory board consists of a group of well published, prominent professors, with academic credentials and a detailed knowledge of their subject area.