There are so many Christmas classic movies and TV shows out there that picking one out for yourself or your family shouldn't be a problem this year. We put together the very best Christmas movies for your 2020 Holiday Season. The lineup this year includes the soon-to-be classic holiday stories to be expected from Hallmark Christmas movies to the very best Christmas movies on Netflix and Amazon Prime video. We even included Frozen 2 movies from Chris Buck and Jennifer Lee. Each movie detailed information are included to make the selection easier without reading all the synopsis of each movie. The list has also be shorten down this year to must see Christmas Movies. Overall, attention is paid to family friendly Christmas movies.
24. Dolly Parton's Christmas on the Square
A woman who plans to sell a small town without regard for the people who live there receives a visit from an angel.
Dolly Parton's Christmas on the Square – Official Trailer
All Ages [rating=4]
In theaters: November 19, 2020
Cast: Dolly Parton, Debbie Allen, Christine Baranski, Ian de Borja
Directors: Debbie Allen
Studio: Magnolia Hill, Warner Bros. Television, Sandollar Productions
Genre: Musical, Other
Topics: Holiday musical with mature themes
Run time: 98 minutes
MPAA rating: Not Rated
Last updated: December 23, 2020
The legendary country singer Dolly Parton is spending a fortune to help contain the coronavirus by funding the Moderna vaccine. Netflix aired this new Christmas musical on November 19, that casts Parton as an actual angel. This musical follows Regina, Christine Baranski, who learns the meaning of Christmas. (Streaming on Netflix)
23. Jingle Jangle: A Christmas Journey (2020)
An imaginary world comes to life in a holiday tale of an eccentric toymaker, his adventurous granddaughter, and a magical invention that has the power to change their lives forever.
Jingle Jangle: A Christmas Journey – Official Trailer
Age 6+ [rating=4]
In theaters: November 13, 2020
Cast: Forest Whitaker, Keegan-Michael Key, Hugh Bonneville
Directors: David E. Talbert
Studio: 20th Century Fox, Hughes Entertainment
Genre: Family, Fantasy, Musical
Topics: Discover a world of fantasy and wonder
Run time: 122 minutes
MPAA rating: PG
Last updated: December 23, 2020
Forest Whitaker plays Jeronicus Jangle, a toy maker with big dreams of creative inventions and success for his business and family. He creates a matador doll that comes to life named Don Juan Diego, who is then stolen by Jeronicus's apprentice, Gustafson (Keegan-Michael Key), sending the Jangle store and family into disarray. Thirty years later, Jangles and Things is on the edge of bankruptcy when Jeronicus learns that his granddaughter could be the one to reignite his passion in inventing toys.
22. Home Alone (1990)
An eight-year-old troublemaker must protect his house from a pair of burglars when he is accidentally left home alone by his family during Christmas vacation.
Home Alone (1990) Trailer #1
Age 6+ [rating=4]
In theaters: Nov 16, 1990
Cast: Macaulay Culkin, Joe Pesci, Daniel Stern, Catherine O'Hara
Directors: Chris Columbus
Studio: 20th Century Fox, Hughes Entertainment
Genre: Other, Comedy, Kids And Family
Topics: Family comedy
Run time: 102 minutes
MPAA rating: PG
Last updated: December 23, 2020
Nostalgia and holidays both have a way of warping emotions. Combined, they're hard to resist, especially when it comes to movies that won us over when we were younger. That's why it's impossible not to include Home Alone — the John Hughes–scripted, Chris Columbus–directed hit in which Macaulay Culkin finds himself unexpectedly left behind when his family mistakenly flies to Paris without him. But it would be unfair to rank it any higher. Have you watched it? Lately? As a grown-up? Like, watched it all the way through from the shrill opening filled with obnoxious kids to the leadenly staged slapstick climax? It's a much rougher ride than you might remember. Still, Culkin's charming, and the sentimental ending works every time.
21. A Christmas Story
A Christmas Story is a 1983 American Christmas comedy film directed by Bob Clark and based on Jean Shepherd's semi-fictional humorous writings in his 1966 book "In God We Trust: All Others Pay Cash". The film is a classic holiday film that is very funny and entertaining. This is a movie that should be viewed by everyone, and can been seen on television during thanksgiving and Christmas time.
A Christmas Story (1983) Official Trailer #1 – Family Comedy
Age 6+ [rating=4]
In theaters: November 18, 1983
Cast: Melinda Dillon, Darren McGavin, and Peter Billingsley
Directors: Bob Clark
Studio: Metro Goldwyn Mayer, Christmas Tree Films
Genre: Comedy, Family and Kids
Topics: The story of the real saint Nicholas
Run time: 94 minutes
MPAA rating: PG
Last updated: December 23, 2020
Christmas morning arrives and Ralphie dives into his presents. He does receive some presents that he enjoys, but he is disappointed that he did not receive the one thing that he wanted more than anything. It appears that all of the presents have been opened when father directs him to look at one last present that he had hidden. Ralphie opens it to reveal the Red Ryder gun.
Ralphie takes the gun outside and fires it at a target perched on a metal sign in the backyard. However, the BB ricochets back and knocks his glasses off. While searching for them, thinking that he has indeed shot his eye out, he steps on them and breaks them. He lies to his mother that a falling icicle broke his glasses, and she believes him. Ralphie is in bed on Christmas night with his gun by his side. The adult Ralphie narrates that this was the best present he ever received.
20. Frozen 2
In this followup to the wildly popular 2013 animated film featuring the voices Kristen Bell and Idina Menzel, Elsa the Snow Queen (Menzel) and her sister Anna (Bell) embark on an adventure far away from the kingdom of Arendelle. As a parents, you need to know that there are chases, battle scenes with swords, dark secrets, and — spoiler alert! — a couple of upsetting (but temporary) deaths. Overall, the movie depict positive messages about sisterhood, empowerment, acceptance, tolerance, perseverance, and true love. Both Anna and Elsa are examples of strong women who lead confidently and work together very well as a team.
Frozen 2 | Official Trailer 2
Age 6+ [rating=4]
In theaters: November 22, 2019
Cast: Kristen Bell, Idina Menzel, Jonathan Groff
Directors: Chris Buck, Jennifer Lee
Studio: Walt Disney Studios Motion Pictures
Genre: Family and Kids
Topics: Magic and Fantasy, Princesses, Fairies, Mermaids, and More, Adventures, Brothers and Sisters
Character Strengths: Courage, Perseverance, Teamwork
Run time: 103 minutes
MPAA rating: PG
MPAA explanation: action/peril and some thematic elements
Awards/Honors: Common Sense Seal
Last updated: December 8, 2019
Frozen 2 opens with a flashback to the king (voiced by Alfred Molina) and queen (Evan Rachel Wood) of Arendelle telling young Elsa and Anna a bedtime story about a magical enchanted forest and the indigenous people of Northuldra who live there, along with the elemental spirits of air, water, fire, and earth. In the present, Queen Elsa (Idina Menzel) starts getting distracted by a siren call that only she can hear. While Anna (Kristen Bell) worries for her sister, Kristoff (Jonathan Groff) prepares to propose to Anna, and beloved snowman Olaf (Josh Gad), secure with permafrost, matures enough to have an existential crisis. As the voice's pull gets stronger, Elsa realizes that elemental magic is hurting her kingdom, so she sets out to find the long-hidden forest accompanied by Anna, Kristoff, Sven, and Olaf. Once they get there, they encounter a long-missing group of Northuldrans and Arendelle soldiers, who've been trapped for decades. Elsa must figure out how to use her powers to save Arendelle and restore peace with what's left of the Northuldrans. And, of course, Anna refuses to let her do it alone — even if that means (accidentally) leaving Kristoff behind.
19. Let It Snow

Let It Snow
Age 13+ [rating=3]
On Netflix: December 8, 2019
Cast: Isabela Merced, Shameik Moore, Odeya Rush and Liv Hewson
Writing Credits: Laura Solon, Victoria Strouse, Kay Cannon
Director: Luke Snellin
Studio: Netflix
Produced by: Beau Bauman
Genre: Comedy, Romance
Topics: Holidays
Run time: 92 minutes
MPAA rating: Rated PG-13
MPAA explanation: For crude sexual material, strong language, and teen partying
Last updated: December 8, 2019
This Netflix Christmas movies is based on the book by John Green, Maureen Johnson, and Laureen Myracle, and it's composite of three teen holiday love stories in one. It's a mini-anthology! There's no trailer yet, but the description says, "A snowstorm hits a small town on a cold Christmas Eve, affecting the friendships, love lives and futures of several high school seniors." Netflix's No. 1 Teen Kiernan Shipka is one of the several, as is Odeya Rush. Will she play a mean girl like in Lady Bird? A nice girl like in Dumplin'? Actually, this movie looks too cute and frictionless to have a mean character. Also: Joan Cusack stars as, I don't know, "Adult."
18. A Christmas Love Story

A Christmas Love Story
Age 13+ [rating=3]
On Hallmark Channel: December 7, 2019
Cast: Kristin Chenoweth, Katherine Clark, Scott Wolf, Creg Scanton, Kevin Quinn and Keith Robinson
Director: Eric Close
Studio: Hallmark Hall of Fame
Genre: Love Story
Topics: Holidays
Run time: 89 minutes
MPAA rating: PG-13
Last updated: December 8, 2019
Kristin Chenoweth stars in this Hallmark Hall of Fame's "A Christmas Love Story", alongside Scott Wolf, Kevin Quinn and Keith Robinson. Directed by Eric Close, the film stars Chenoweth as a New York City youth choir director, Katherine, who must write the title song for the Christmas Eve show but finds herself distracted when a gifted boy (Quinn) joins her choir, which comes as a surprise to his widowed father, portrayed by Scott Wolf. Finally, they're putting Kristin back in Christmas movies.
17. National Lampoon's Christmas Vacation

Christmas Vacation Official Trailer – (1989)
Age 13+ [rating=3]
In theaters: December 1, 1989
On DVD or streaming: November 18, 1997
Cast: Beverly D'Angelo, Chevy Chase, Randy Quaid
Director: Jeremiah S. Chechik
Studio: Warner Home Video
Genre: Comedy
Topics: Holidays
Run time: 97 minutes
MPAA rating: PG-13
MPAA explanation: profanity and sexual situations
Last updated: December 8, 2019
Clark Griswald (Chevy Chase), a hard-working father of two teens, is determined to show his family a fun-filled, old-fashioned Christmas in National Lampoon's Christmas Vacation. By the time all of the in-laws and a crude second cousin show up, Clark has 25,000 lights stapled to the house and this predictable comedy is in full swing. Lowbrow, potentially-offensive humor makes this best for older viewers. For a moment during the opening scene, it looks like we're going on the road again with the Griswald family. Actually, the family is just going to the country to chop down a 40-foot tree for an old-fashioned Christmas at home, the first in a string of overblown escapades in Clark Griswald's quest for the perfect holiday. "I just know how you build up things in your mind," warns his loving but slightly confused wife, Ellen. But this fanatical family man won't be deterred until his miserly boss has been kidnapped and a SWAT team descends on his house to the tune of "Here Comes Santa Claus."
16. Journey Back to Christmas

Journey Back to Christmas 2016
Age 7+ [rating=3]
Release Date: 27 November 2016 (USA)
On Hallmark Channel: December 12, 2019
Cast: Candace Cameron Bure, Oliver Hudson, Brooke Nevin
Director: Mel Damski
Writer: Maria Nation
Studio: Hallmark Hall of Fame
Genre: Comedy
Topics: Holidays
Run time: 84 minutes
MPAA rating: TV-G
Last updated: December 8, 2019
WWII has ended and Hanna is still grieving over her husband's disappearance when she was plucked out of her day-to-day life in 1945 and propelled 71 years forward in time into a community she barely recognizes. Hanna is trapped in a violent storm brought about by the Christmas Comet and is knocked unconscious. When she awakens, she's in 2016. Dazed and confused, Hanna is rescued by a local police officer (Oliver Hudson). As Hanna looks to unravel the truth about what happened to her, she discovers the small kindnesses she showed to others in her life are resonating in present time.
15. Christmas with Holly

Christmas with Holly
Age 10+ [rating=4]
On DVD or streaming: November 20, 2012
Cast: Eloise Mumford, Josie Gallina, Lucy Gallina, Sean Faris
Director: Allan Arkush
Studio: Hallmark Entertainment
Genre: Family and Kids
Topics: Brothers and Sisters, Friendship, Great Boy Role Models, Great Girl Role Models, Holidays
Run time: 91 minutes
MPAA rating: NR
Last updated: December 8, 2019
In Christmas with Holly, Mark Nagle (Sean Faris) is appointed guardian of his 6-year-old niece, Holly (Lucy and Josie Gallina), after his sister dies, and he struggles to help her work through her sadness over the loss of her mom. Looking for a change, he and Holly move in with his brothers, Scott (Dana Watkins) and Alex (Daniel Eric Gold), in their childhood hometown and attempt to make a go at family life. Meanwhile, Maggie Conway (Eloise Mumford) arrives in town to open a store and attempt to put her ruined engagement behind her, and she finds herself drawn to Mark and Holly. Could second chances be the ticket to happiness for all of these healing hearts?
14. Santa Claus Is Comin' to Town

Santa Claus Is Comin' to Town (1970)
Age 5+ [rating=5]
On DVD or streaming: September 4, 2007
Cast: Fred Astaire, Keenan Wynn, Mickey Rooney
Directors: Arthur Rankin Jr., Jules Bass
Studio: Classic Media
Genre: Classic
Topics: Magic and Fantasy
Character Strengths: Compassion, Integrity
Run time: 48 minutes
MPAA rating: NR
Last updated: December 8, 2019
Santa Claus Is Comin' to Town features the voice talent of Fred Astaire as the story-telling postman/narrator, S.D. Kluger, who chronicles Kris Kringle's (voiced by Mickey Rooney) journey from humble beginnings to the iconic symbol of Christmas. Left as a baby on the doorstep of the grumpy mayor of Sombertown, Burgermeister Meisterburger (Paul Frees), who promptly turned him away, Kris found a happy home with a family of elves who raised him as their own and taught him their toymaking trade. Hoping to share the fruits of their labor with the townspeople, Kris sets out to deliver the goodies to the kids of Sombertown, but he finds his efforts thwarted by Meisterburger's law banning toys from the town and his passage blocked by the mountain's coldhearted Winter Warlock (Keenan Wynn). With a little Christmas magic and a lot of help from his friends, Kris is determined to get his toys into the hands of good boys and girls, laying the groundwork for an annual celebration of giving for the world.
This classic tale has long been a part of families' holiday rituals, and deservingly so. It chronicles the origin of a number of Christmas traditions — hiding gifts in stockings, Santa's entrance through chimneys, how reindeer fly, why Santa lives at the North Pole, and so on — all while delivering uplifting messages about the real meaning of the season of giving. Even the story's "bad guy," Winter, experiences a change of heart because of Kris's generosity, which reminds viewers that spreading joy can have far-reaching effects.
It's impossible to watch this movie and not be amazed at how animation has changed since this was crafted in 1970. Wooden models and stop-animation technology are so vastly different from today's 3-D, hi-def visual experience, but this classic style has a soothing effect that somehow suits the comforts of the holidays perfectly. If you only watch one Christmas movie with your family this year, Santa Claus is Comin' to Town! should top your list of candidates.
13. A Charlie Brown Christmas (1965)

A Charlie Brown Christmas (1965)
Age 3+ [rating=5]
In theaters: December 9, 1965
On DVD or streaming: September 12, 2000
Cast: Bill Melendez, Peter Robbins, Sally Dryer
Director: Bill Melendez
Studio: Paramount Pictures
Genre: Family and Kids
Topics: Friendship, Holidays
Character Strengths: Compassion, Gratitude, Integrity
Run time: 30 minutes
MPAA rating: NR
Last updated: December 8, 2019
In A Charlie Brown Christmas, Charlie Brown is depressed by the Christmas season because it's so commercial, but cheers up when Lucy asks him to direct the holiday pageant. But the bossy Lucy doesn't allow him to do much directing and sends Charlie off to buy an aluminum Christmas tree. Instead, he's drawn to a sad little fir tree, which everyone mocks. Linus makes a speech about the true meaning of Christmas; moved by his words, the Peanuts gang then transforms the little tree by adding beautiful decorations, and Charlie Brown finally celebrates a merry Christmas.
As Charlie Brown discovers the true meaning of Christmas when he buys a forlorn little tree, this classic communicates a timeless message brimming with holiday spirit. The first of Charles Schultz's television specials based on his long-running comic strip, A Charlie Brown Christmas set the standard for those that followed. Simple drawings, a gently meandering story, Schultz's beloved characters, and Vince Guaraldi's lively musical score combine to make this something the entire family will want to watch every year.
The image of the pathetic but endearing Christmas tree, unable to support even one decoration, cleverly parallels the Charlie Brown character. That sad fir springing to life at the end, as Charlie's melancholy dissipates, resonates with young and old alike. Filled with humor, A Charlie Brown Christmas, is a wonderful antidote to the holiday blues.
12. It's the Great Pumpkin, Charlie Brown (1966)

It's the Great Pumpkin, Charlie Brown! – Original 1966 CBS
Age 4+ [rating=5]
On DVD or streaming: September 12, 2000
Cast: Christopher Shea, Peter Robbins, Sally Dryer
Director: Bill Melendez
Studio: Paramount Pictures
Genre: Family and Kids
Character Strengths: Empathy, Integrity, Perseverance
Run time: 25 minutes
MPAA rating: NR
Last updated: December 8, 2019
People often forget that one of the charms of Schulz's dialogue is that he doesn't just make his children talk like grown-ups, but rather, as sharp and wise as many adults wish they spoke. Case in point: Charlie Brown's retort to Lucy when she offers him a free kick of her football, the first such gag in Peanuts specials. He says: "I don't mind your dishonesty half as much as as I mind your opinion of me. You must think I'm stupid." The rest of the episode, which focuses on Linus's delusional pining for Halloween God the Great Pumpkin is cute. But this is an immortal installment because it features some of the very best dialogue, like when Charlie Brown repeatedly laments, "I got a rock," or when Chuck amicably parts from Linus by reassuring him, "We're obviously separated by nondenominational differences."
11. Noelle

Noelle | Official Trailer | Disney+ | Streaming November 12
Age 6+ [rating=3]
On DVD or streaming: November 12, 2019
Cast: Anna Kendrick, Bill Hader, Billy Eichner
Director: Marc Lawrence
Studios: Walt Disney Studios Motion Pictures, Disney+
Genre: Family and Kids
Topics: Holidays
Run time: 100 minutes
MPAA rating: G
Last updated: December 8, 2019
Noelle (Anna Kendrick) is Santa's daughter and also sister to Nick Kringle (Bill Hader), recently anointed Santa to replace his deceased father. The problem is that Nick doesn't seem to have what it takes to master the basic requirements of the job — sliding down chimneys and steering the sleigh — let alone the more complex tasks, intuiting what people really want and whether they've been naughty or nice. When Nick runs away to Phoenix, Noelle and her sassy elf assistant Polly (Shirley MacLaine) chase after him. There they encounter complexities of American life like homelessness, divorce, and loneliness. Noelle enlists private investigator Jake (Kingsley Ben-Adir), a divorced dad to sweet kid Alex (Maceo Smedley), to help her hunt down her brother. When she finds Nick, it slowly dawns on them all that she's the woman for the job.
This takes the formula for a feel-good holiday movie and throws in a few twists, including a gender role reversal, some modern humor, foot-tapping tunes, and updated versions of the North Pole. Older audiences may get a chuckle from jokes about delivering presents by drone and Amazon Prime, adjusting algorithms to track kids' online habits to determine their naughtiness, and the appearance of a typically droll Shirley MacLaine. There are also a couple of nods to non-Christians, potentially as outreach to wider audiences, including a line Noelle delivers that "Christmas is like sushi: The Japanese invented it but now everybody loves it."
That may be true, but as with sushi lovers, film fans notice the imperfections, and Noelle stumbles in a few places. An intro of the Kringle family when the siblings were kids feels unnecessary and contributes to a slightly long runtime. CGI creatures — reindeer and puffins — are somewhat out of place in this ultimately human tale. A running reference to Noelle as a "princess" threatens to subvert the feminist storyline. Comparisons to Elf (another North Pole creature-meets-world tale) will be inevitable, and while Kendrick's Noelle is sweeter, she's not quite as funny. Still, Christmas is about setting aside petty complaints and — as Noelle and Polly remind us in final scenes — finding hope, inspiration, and joy in the holiday spirit.
10. Feast of the Seven Fishes

Feast Of The Seven Fishes (2019) – Official Trailer (HD)
Age 13+ [rating=3]
In theaters: November 15, 2019
Cast: Skyler Gisondo, Madison Iseman, Joe Pantoliano, Josh Helman
Director: Robert Tinnell
Studio: Shout Studios
Genre: Comedy
Topics: History
Character Strengths: Gratitude, Humility
Run time: 99 minutes
MPAA rating: NR
Last updated: December 8, 2019
In a small Italian community in 1980s Philadelphia, young artist Tony Oliverio (Skyler Gisondo) is feeling conflicted as preparations begin for his family's traditional Christmas Eve FEAST OF THE SEVEN FISHES. His family expects him to follow in the Oliverio tradition and become a garbage man. But he wants to go to art school and escape to a different world where ideas, books, and artistic creations matter as much as doing the same things the same way every single year. When Tony meets Beth (Madison Iseman), a private school student who seems to inhabit a more rarefied space, another dream emerges. The movie is based on writer-director Robert Tinnell's online comic strip.
Authentic and charming, this red sauce-drenched slice-of-life comedy sort of feels like the "happy family" side of one of Scorsese's mob dramas. There's a glowering grandma, plates of antipasti, old uncles in the kitchen soaking pans of baccala, and everyone gathered around the table for dinner, sharing plates of delicious-looking food and swapping stories. The tale being told here is a simple one (some might even call it a bit thin): A sweet, artistic young man looks for and finds love and personal freedom even as he chafes within the confines and expectations of his loving family and small traditional community.
Gisondo, who was so self-effacingly charming in Booksmart, makes an appealing main character that audiences will root for, and all the kitchen scenes may have them longing to step right into the movie and pull up a chair. There's a beautiful vignette in which Tony explains to Beth how his family prepares the traditional seven fishes while lustrous images show them being cooked and the finished dishes: baccala in tomato sauce and deep-fried in balls, whiting in a cast-iron pan with garlic and red pepper, smelt and calamari and shrimp and oysters and eel. (If your mouth isn't watering after all that, you must have eaten just before you watched.) But as agreeable as it all is, the romance falls a bit flat because we never get to know Beth: She's a symbol and a prize, not a person. She's on screen to tell Tony how good — how very, very good — his paintings are and to give him something to long for. If Seven Fishes could have brought its main female character to life as lovingly as it depicted cooking fish, this movie would hit on all cylinders. As it is, it's sweet, easy to like, and a little insubstantial, a holiday treat that melts in your mouth and then fades away.
9. Last Christmas

Last Christmas – Official Trailer
Age 13+ [rating=3]
In theaters: November 8, 2019
Cast: Emilia Clarke, Henry Golding, Emma Thompson
Director: Paul Feig
Studio: Universal Pictures
Genre: Romance
Topics: Holidays, Music and Sing-Along
Run time: 102 minutes
MPAA rating: PG-13
MPAA explanation: language and sexual content
Last updated: December 8, 2019
In Last Christmas, we meet unlucky Londoner/aspiring singer Kate (Emilia Clarke), who's made many poor decisions, including taking a job as an elf in a year-round Christmas shop. Her overbearing Yugoslavian immigrant mother, Petra (Emma Thompson), and her friends are worried about her, especially after a life-threatening illness. As the true Christmas season approaches, Kate keeps running into Tom (Henry Golding), a big-hearted volunteer who seems to inspire her to turn her life around. But she worries that he might be too good to be true.
British holiday romcoms are expected to deliver a little naughty and a whole lot of nice; Thompson's latest screenwriting effort does both, but the film doesn't twinkle as much as she does. Thompson came up with the story and wrote the script based around the music of her friend, the late George Michael. Thompson's voice is prominent; in fact, Kate's dialogue sizzles if you picture Thompson saying the lines rather than Clarke. Golding proves that he could easily play romantic heroes for the rest of his life, especially when he's channeling Cary Grant, as it seems he intentionally does here. Last Christmas is cute enough and delivers some surprises, but the scene stealer is unquestionably Thompson. She plays Petra with witty conviction, whether she's trying to understand the English translation of a dirty joke or singing Christmas dirges.
What's disappointing is that the film is based on a Captain Obvious-level pun. Happiness and sentimentality are delivered on a platter, along with rousing songs and a happy ending, but when the twist is revealed, tears will be shed — and eyeballs will roll. You may not see it coming, but in the end it feels like the idea of the film came from two giggling teens. Entire TV networks are dedicated to churning out Christmas movies during the holidays, and cheese and corn are always the first two ingredients. But somehow it feels like one of the grand dames of British cinema should have offered something a little meatier.
8. Christmas on the Range

Christmas on the Range Official Trailer
Age 13+ [rating=3]
Company: INSP Films
Streaming: November 8, 2019
Format: Prime Video (streaming online video)
Writer: Torry Martin, Marshal Younger
Genres: Romance, Western
Director: Gary Wheeler
Cast: Erin Cahill, Nicholas Gonzalez, A Martinez
Genre: Romance, Western
Supporting actors: Lindsay Wagner, Dawntavia Bullard, Dash Pomerantz, Lance E. Nichols
Producers: Gary Wheeler, Jason White
Studio: Imagicomm Entertainment, LLC
Run time: 90 minutes
MPAA rating: PG-13
Subtitles: English [CC]
Audio Languages: English
Devices: Available to watch on supported devices
Last updated: December 8, 2019
Kendall has just one holiday wish: to keep the family ranch solvent, even though a callous neighbor wants her land. When a stampede threatens to wipe out everything she's worked for, her rival's son offers help… and maybe more. But can he be trusted?
Christmas on the Range is probably the best "made-for-TV" type movie I've seen in a while. The acting is superb, the story and writing is top-notch and the production is beautiful and thoughtful. The entire cast does a phenomenal job of drawing you into this Romeo-and-Juliet-set-on-a-cattle-ranch vibe, without being too cheesy or predictable. It's a lovely story which jams a lot of very thoughtful character development into its compact 1 1/2-hour package. Every character is given room to arc and shine, even down to the supporting characters' subplots. This is a fully rounded film that is an immense pleasure to watch. We see Kendall, a strong but not impervious female lead, fighting for her ranch and her family's legacy; Clint, a sort of reverse prodigal son, returning home to make things right with his father; his mother, Lillian, a woman deeply hurt but still in love with her estranged husband, and finally, Brick, our villain, whom we may discover is not as evil as we think.
The core themes that are dealt with so tactfully in this film, without being over-dramatic and soap opera-esque, are universal. Integrity, love, forgiveness, reconciliation, healing, honesty and relationships; there's not much that this simple little film doesn't cover. This is a great option for families because it's a Christmas romance that also has a solid storyline, which means it will please a variety of age groups and genders; plus, it's clean, so no worries for mom and dad. Given the strained family relationships and the questionable ethical behavior, it's also a good place to start some thoughtful conversation with the kiddos about subjects like gossip, jealousy, and pride.
7. Merry Happy Whatever

Merry Happy Whatever | Official Trailer | Netflix
Age 9+ [rating=3]
In theaters: November 28, 2019
Country: USA
Language: English
Cast: Dennis Quaid, Bridgit Mendler, Brent Morin
Director: Tucker Cawley
Streaming: Netflix
Genre: Comedy
Topics: TV Series
Run time: 26 min (8 episodes)
MPAA rating: TV-PG
Last updated: December 8, 2019
The holidays are loaded with awkward, hilarious, and sometimes downright uncomfortable family interactions, something that Merry Happy Whatever takes full advantage of. The Netflix sitcom follows Emmy (Bridgit Mendler), Emmy's family, and her boyfriend Matt (Brent Morin), who are home in the Philadelphia suburbs for Christmas.
Emmy's father, Don (Dennis Quaid), is the patriarch of the family, and he has a tendency to meddle in each of his children's lives. That's bad news for Emmy, since Matt is essentially the polar opposite of Don. Don is a cop and a Catholic who wants the best for his daughter. Matt, a struggling musician, wants to marry Emmy; to impress Don, he tries to participate in the various holiday traditions, usually with lackluster results.
Merry Happy Whatever includes a number of subplots involving the Quinn family members Sean (Hayes MacArthur), Patsy (Siobhan Murphy) and Kayla (Ashley Tisdale) and their in-laws, Joy (Elizabeth Ho) and Todd (Adam Rose). In the very first episode, Kayla's husband Alan (Tyler Ritter) asks her for a divorce in front of the entire family. In the aftermath, Kayla finds herself questioning her sexuality. If you're just looking for a little holiday cheer and a happy ending, Merry Happy Whatever is your movie.
6. The Knight Before Christmas

The Knight Before Christmas
Age 10+ [rating=3]
On DVD or streaming: November 22, 2019
Cast: Vanessa Hudgens, Josh Whitehouse
Director: Monika Mitchell
Studio: Netflix
Genre: Romance
Topics: Holidays, Misfits and Underdogs
Run time: 92 minutes
MPAA rating: NR
Last updated: December 8, 2019
In The Knight Before Christmas, Sir Cole Lyons (Josh Whitehouse), in the power of an old sorceress's spell, is whisked through time from England 1344 to Bracebridge, Ohio in 2019. His has been told that he must fulfill a "quest" before midnight on Christmas Eve. Unfortunately, Cole doesn't know what that quest is. In Bracebridge, science teacher Brooke Winters (Vanessa Hudgens, who also has an Executive Producing credit) is looking forward to Christmas, even though she's given up on love after a painful breakup. Culture shock doesn't come close to describing Sir Cole's confusion and distress when he lands in this small town in the modern world. Because he's believed to have jostled his brain when he fell, the townsfolk are sympathetic. They assume his costume means that he's a member of a holiday festival. Brooke insists on letting him stay in her spare bedroom until he regains his memory. In the few days before Christmas Eve, Cole — still maintaining that he's from Olde England — and Brooke work together to make the season jolly and hopeful for the whole community. At the same time, the young knight searches for the quest he's been sent to fulfill.
An amiable cast and lighthearted holiday sentiments, as well as its overarching "fairy-tale-ness," should engage audiences, particularly younger ones who don't demand either subtlety or originality. Romantic comedies, given new life by streaming and cable sites, are reaching ever-wider audiences. Following close on the heels of The Princess Switch, another successful Vanessa Hudgens-Netflix offering, The Knight Before Christmas is a wholesome-enough pick for kids and families looking to snuggle together for a cozy movie night. And, as ever, fish-out-of-water stories always seem welcome.
5. Klaus

Klaus | Official Trailer
Age 6+ [rating=4]
In theaters: November 8, 2019
On DVD or streaming: November 15, 2019
Cast: Jason Schwartzman, J.K. Simmons, Rashida Jones
Director: Sergio Pablos
Studio: Netflix
Genre: Family and Kids
Topics: Magic and Fantasy, Friendship, Holidays, Misfits and Underdogs
Character Strengths: Communication, Compassion, Teamwork
Run time: 98 minutes
MPAA rating: PG
MPAA explanation: rude humor and mild action
Awards/Honors: Common Sense Seal
Last updated: December 8, 2019
Klaus follows Jesper (voiced by Jason Schwartzman), a privileged young Postal Academy employee whose strict father, the Postmaster General, punishes him with the most remote assignment possible: Smeerensburg, an island above the Arctic Circle. Jesper can't return to his pampered life at home until he processes 6,000 pieces of mail in one year. But upon arriving in Smeerensburg, it becomes clear that the citizens aren't inclined to send correspondence: The town is built on resentment and recrimination, and the founding families are engaged in a War of the Roses-style feud. Even the town's one teacher, Alva (Rashida Jones), has turned into a fishmonger because the warring factions don't send their kids to school to sit next to the enemy. After Jesper accidentally delivers a child's letter to village hermit Klaus (J.K. Simmons), a carpenter and toymaker, Klaus asks Jesper to deliver a toy back to the child. This gives Jesper a brilliant idea: Every kid who writes Klaus a letter should get a toy in response; that way, all the eager kids' letters will eventually add up to his father's quota.
This holiday movie with roots in friendship, bridge-building, and the dying art of letter writing is sure to entertain and amuse thanks to its impressive animation and expressive voice cast. Klaus's take on the Santa origin story is unique and a little loopy, but as Jesper and Klaus collaborate to bring toys to the children of Smeerensburg, the movie manages to explain all of the key points of the Santa legend (the reindeer, the sled, the chimney, the big bag of toys, even the bright red outfit). The snowy landscapes are gorgeously animated — swirling shades of white, blue, brown, and red — while the characters are crisp and expressive. On one side, there's the perpetually scowling matriarch of the Krum family (Joan Cusack), and on the other, there's the adorable Sámi girl who ends up enlisting her entire tribe to assist Jesper and Klaus in his workshop.
The initial premise — that Jesper just wants the kids' postage-paid letters and the return toys delivered so that he can get out of Smeerensburg — isn't nearly as important as the ensuing friendships between both Jesper and Klaus and Jesper and Alva, who's finally able to go back to teaching once the kids realize they need to learn to write to send Klaus letters. Jesper's character development is crucial in recognizing the story's holiday spirit. Giving to the kids isn't a means to an end at all. The giving is what brings meaning to Klaus, to him, and eventually to the entire town. Sweeter and more thoughtful than it needed to be, this is a fine holiday pick for the family.
4. Holiday in the Wild

Holiday in the Wild | Official Trailer
Age 10+ [rating=3]
On DVD or streaming: November 1, 2019
Cast: Kristin Davis, Rob Lowe, Fezile Mpela
Director: Ernie Barbarash
Studio: Netflix
Genre: Romance
Topics: Activism, Adventures, Misfits and Underdogs, Science and Nature, Wild Animals
Run time: 85 minutes
MPAA rating: NR
Last updated: December 8, 2019
After Kate's (Kristin Davis) longtime husband announces that he's leaving her in Holiday in the Wild, the shattered woman uncharacteristically decides to go on a planned second honeymoon by herself. Their son, Luke (John Owen Lowe), is on his way to college, so her nest is truly empty. Summoning her courage, and hoping to recover from the rejection, Kate journeys to Africa, where a luxury resort and safari have been booked. Unexpectedly, however, the two-seater plane on its way to the facility makes an unforeseen stop. Derek (Rob Lowe), the pilot, has seen something from the air and landed. They discover an elephant calf standing beside his mother, who has been killed by poachers. Kate, a veterinarian once upon a time, stays with Derek to help transport the traumatized baby to an elephant orphanage. Immediately bonding with the calf she names Manu, and intrigued by the activism at the shelter, Kate decides to stay and help. It isn't long before both Kate's recovery and Manu's recovery go hand in hand.
The remarkable images of elephants living in the unique beauty of Africa, along with the inspiring story of their human protectors, counter a routine story about self-discovery and falling in love. It's a sincere production, with amiable performances and efficient directing. The music is just right. The cinematography captures both the spirit and the specialness of the animals and the region. Holiday in the Wild is fine for kids who are willing to sit still for a little mushiness and emotional unrest. They should appreciate other aspects of the film.
3. A Christmas Recipe for Romance

A Christmas Recipe for Romance | Official Trailer
Age 13+ [rating=3]
Release Date: November 24, 2019
Cast: Madeline Leon, Sebastian Sacco, Peggy Calvert
Director: Marco Deufemia
Writer: Neale Kimmel
Studio: Brain Power Studio
Language: English
Genre: Romance
Country: Canada
Run time: 90 minutes
MPAA rating: TV-PG
Last updated: December 8, 2019
When a prestigious food festival and cooking competition comes to her small town, Abby sees it as the perfect opportunity to book up her failing family-run inn and win some much-needed cash to save it from foreclosure. The only problem is…Abby is a terrible cook. But when a Christmas miracle drops a well-known and slightly disgraced celebrity chef named Jason Corwin on her doorstep, Abby knows this is her chance to save her business, and help Jason regain his reputation. And with a little pinch of sugar and a dash of Christmas magic, they may just end up cooking up more than a winning recipe.
2. Christmas with a Prince: Becoming Royal

Christmas with a Prince: Becoming Royal Trailer
Age 13+ [rating=3]
Release Date: November 3, 2019
Cast: Kaitlyn Leeb, Nick Hounslow, Josh Dean
Director: Justin G. Dyck
Writer: Keith Cooper
Studio: Brain Power Studio
Language: Canada
Language: English
Genre: Romance
Run time: 120 minutes
MPAA rating: TV-PG
Last updated: December 8, 2019
One year after Dr. Tasha and Prince Alec met and fell in love, Tasha is on her way to spend the holidays in San Saverre and get a taste of royal life. When Alec surprises her with a royal engagement, she spends her first magical days there trying to stay grounded while managing the task of planning a royal wedding. But when Miranda starts scheming to break the two up, it will take a big sacrifice and a Christmas miracle to make sure they get the holiday royal wedding of their dreams.
1. Angela's Christmas

Angela's Christmas | Official Trailer [HD] | Netflix Jr
Age 6+ [rating=5]
On DVD or streaming: November 30, 2018
Cast: Lucy O'Connell, Ruth Negga, Malachy McCourt
Director: Damien O'Connor
Studio: Netflix
Genre: Family and Kids
Topics: Brothers and Sisters, Great Girl Role Models, History, Holidays
Character Strengths: Compassion, Courage, Integrity, Perseverance
Run time: 30 minutes
MPAA rating: NR
Awards/Honors: Common Sense Seal
Last updated: December 8, 2019
It's a blustery Christmas Eve in Limerick, Ireland, when Angela's Christmas begins. Angela (voiced by Lucy O'Connell) is almost 6 years old. Her harried widowed mom (Ruth Negga) is struggling to get her four kids ready for church. Angela is fighting with Pat (Brendan Mullens), one of her two big brothers, which doesn't make things any easier. And the fact that they don't even have enough coats to fit everyone is troubling as well. It's very cold in St. Joseph's Catholic Church as Angela's family joins the worshippers. The little girl can't help but notice that baby Jesus, who lies only in a diaper in the nativity scene's manger, must be freezing. It worries her so much that after the service, she secretly vows to make sure he's warm. As the narrator says, "Little ideas are often the seeds of big trouble." And so it is with Angela, who finds that her best intentions lead to an adventure she never expected.
With its uplifting concept, inventive story, lovely animation, performances, and music, this is a movie destined for repeat viewing by families who enjoy sharing holiday classics. Angela's Christmas packs a lot into 30 minutes of storytelling. Without any of the material trappings of the Christmas season, and with none of the modern conveniences and distractions, Angela's story is simple, heartfelt, funny, and well-told, a reminder of what holiday spirit and giving are all about.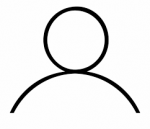 Author: eCommunicator
ECWA Editorial Board: Our editorial board or advisory board consists of a group of well published, prominent professors, with academic credentials and a detailed knowledge of their subject area.