Agnus Dei / King of Kings [Official Lyric Video] – Hillsong Worship (Hillsong Music Publishing Australia & Fellow Ships)
Hillsong Worship exists to serve the global church with songs of worship and praise that glorify Jesus Christ. 'At Easter' is a collection of Calvary-centered songs, refreshed and reinvigorated for believers everywhere to use in worship this Easter as we give thanks for the death, resurrection and extraordinary love of our Savior.
Christian Music Releases for Friday, March 5, 2021
69 – Sidewalk Prophets (2021 Interview) – NRT Now Christian Music Podcast – WATCH!
Austin Stone Worship – Something Greater – WATCH VIDEO!
Blanca Zone (feat. Gawvi) – Single [Curb/Word] – WATCH!
Caleb & Kelsey – Amazed – WATCH!
Charity Gayle – Thank You Jesus for the Blood – WATCH VIDEO!
Chris Howland – Mist – WATCH!
CLINE – Refuge (Single) – Independent – WATCH!
Danielle Apicella – Little Things – WATCH!
Demon Hunter – I Am a Stone (Resurrected) – Songs of Dealth and Resurrection –

LYRIC VIDEO!

Demon Hunter – Songs of Death and Resurrection – Solid State Records – Full Album – WATCH!
Emilie Weiss – Nothing Is Hidden –

AUDIO – LISTEN!

Enterline – At the Sound of Your Name –

WATCH OFFICIAL VIDEO!

Essential Worship – I AM THEY – Christ Be Magnified – Song Session – WATCH!
Gospel Legend Merry Clayton to Release New Album "Beautiful Scars" on

April 9th, 2021 – WATCH!

Hillsong Worship – Passion, Chidima, Jenn Johnson, Brooke Ligertwood – Agnus Dei/King of Kings – At Easter – LISTEN!
Jack Cassidy – Let Go, Let God
Jason Nelson – Residue
Jimmy Needham – All Hail The Power
Kelontae Gavin, Aaron Cole – Goin' Up (feat. Aaron Cole) – The N.O.W. Experience – RCA Inspiration
Ken Gober – I Will Heal (Single) – Independent
KJ-52, Jonah, Bryann Trejo – I Believe – One Year Ago
Mali Music Releases New Music Video for Single "Blessed"
Marqus Anthony, DJ Mykael V – Portait (feat. DJ Mykael V)
Mike Donehey – Better – Work of Art
Mike Donehey – Work of Art – Work of Art
Mike Donehey – You Belong Here – Work of Art
Motown Gospel Signs Kelly Price – Set to Release New EP "Grace" on April 2nd, 2021
Natalie Grant, The Belong Co – Yurn Your Eyes (Live)
Red Rocks Worship – Never Leave
Rhyan LaMarr, Jack Red, Datin – Distance (feat. Jack Red & Datin) – Remix
Riley Clemmons – Keep on Hoping
Rudy Currence's New Single "I Belong Here" Spends 2nd Straight Week at #1 on Billboard's Gospel Airplay Chart
Sanctus Real – My God Is Still The Same
Sarah Beth – Alive – Independent
Shane & Shane – The Worship Initiative, Vol. 24 – Independent
Singer Chevon Corlew-Coleman To Premiere New Single "Rock With Me" Music Video on March 7th, 2021
Singer Deon Kipping Launches New Record Label – New Artists The Huddle Worship Releases Debut Single "Waiting For Me"
Singer DeWayne Harvey Releases New Single "What The Lord Allows" feat. Fred Hammond
Singer Koryn Hawthorne Releases New Single "Speak To Me (Queen Mix)" feat. Queen Naija
Singer Lisa Bellamy Releases New Single "Nothin' But The Spirit" New EP "What Will It Take" Available Now!
Stephen Stanley – Lifeline
The Grey Havens – Rhythm of the East
Verses – Thankful (Single) – Fair Trade
White Stone Receivers Forsaken – Single [7Core]
Wingy Danejah, V. Rose – Birthday
YWAM Kona Music, Chris McCall – To The End of The Earth (Live)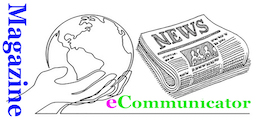 Author: eCommunicator
ECWA Editorial Board: Our editorial board or advisory board consists of a group of well published, prominent professors, with academic credentials and a detailed knowledge of their subject area.