by Rev. Sunday Bwanhot, ECWA USA DCC Chairman
What is Christmas without Jesus?
Although Christmas is the most celebrated holiday in the world, not everyone has heard the story of Christmas. Of those who have heard it only a small percentage have a personal relationship with Jesus Christ. More disturbing is the fact that barely two out of every 10 Christians intentionally share on a regular basis the good news of Christ's birth, life, death, resurrection, second coming and the salvation He offers free to all.
This is the gospel we ought to be proclaiming! Why will majority of people celebrate Christmas without knowing the celebrant and not have a relationship with Him? There are relationships you can ignore and not lose anything; but relationship with Christ cannot be ignored. He created us. He came into our world and was born on Christmas Day because of us. He lived on earth because of us. He suffered and died because of us. He will return again and will be our judge. If we do not let Him take care of our sins and forgive us, then we will have to take care of our sins personally when He judges us.
This is why we celebrate Christmas because our Savior and Redeemer came. The angels, shepherds and wise men did not keep the good news to themselves. It is indeed good news that we must let everyone hear. The greatest gift anyone can ever receive while here on Earth as a mortal human being is in receiving Jesus Christ as our own personal Savior.
Merry Christmas and a blessed New Year and New Decade.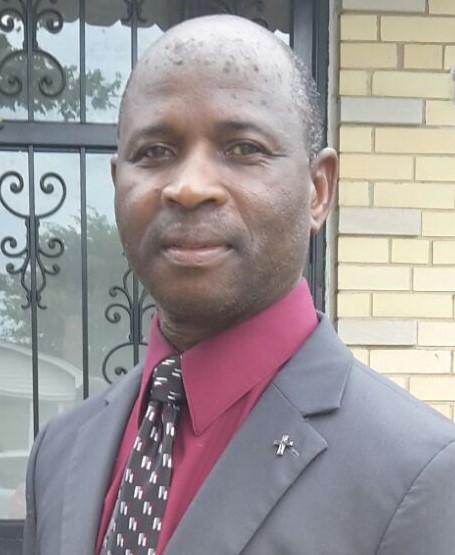 Author: Rev. Sunday Bwanhot, ECWA USA DCC Chairman
Rev. Sunday Bwanhot is EMS/SIM Missionary. He serves as Team leader of SIM Culture Connexions; Pastors of ECWA Chicago and ECWA USA DCC Chairman.