This book can serve as a textbook for law or new technologies students. It can also be a solid basis for future trials and serve lawyers and judges in building cases, as well as worldwide regulatory bodies.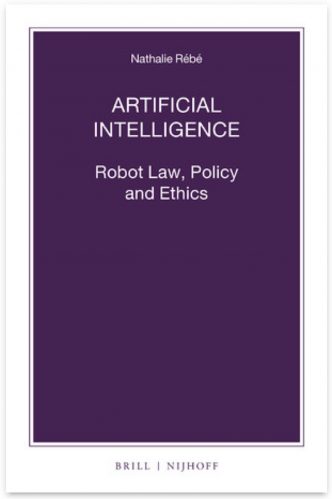 Author: Nathalie Rébé
Language: English
Copyright Year: 2021
Availability: Not Yet Published
Publisher: Brill | Nijhoff
Paperback
Availability: Not Yet Published
ISBN: 978-90-04-45809-3
Publication Date: 17 Jun 2021
List price: EUR €94.00 | USD $113.00
E-Book (PDF)
Availability: Not Yet Published
ISBN: 978-90-04-45810-9
Publication Date: 17 Jun 2021
List price: EUR €94.00 | USD $113.00
Order information
Order online at brill.com
The Americas: 1 (860) 350 0041 | brillna@turpin-distribution.com
Outside the Americas: 44 (0) 1767 604-954 | brill@turpin-distribution.com
In Artificial Intelligence: Robot Law, Policy and Ethics, Dr. Nathalie Rébé discusses the legal and contemporary issues in relation to creating conscious robots. She argues that AI's physical and decision-making capacities to act on its own means having to grant it a juridical personality.
The advancement in new technologies forces us to reconsider the role Artificial Intelligence (AI) will have in our society. Sectors such as education, transportation, jobs, sex, business, the military, medical and security will be particularly affected by the development of AI.
This work provides an analysis of cases and existing regulatory tools, which could be used by lawyers in future trials. Dr. Rébé also offers a new comprehensive framework to regulate Strong AI so that 'it' can safely live among humans.
This book is a response to two questions: first, should we ban or prohibit AI; and, secondly, if not, what should be the salient features of a legal or regulatory framework for AI?
About the Author
Dr. Nathalie Rébé holds a Doctorate in Business Administration (DBA) from Paris School of Business, and a Doctorate in Juridical Science (JSD) on Financial Crimes from Thomas Jefferson School of Law (USA). She has participated in various international conferences as an academic author, and taught on both International Criminal Law, and Business Administration university level courses. With a Post Graduate Diploma in Cyber Law from the University of Montpellier, Dr. Rébé's research and publications have been focused on New Technologies, Security, Privacy, and Regulatory matters.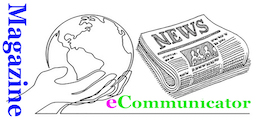 Author: eCommunicator
ECWA Editorial Board: Our editorial board or advisory board consists of a group of well published, prominent professors, with academic credentials and a detailed knowledge of their subject area.