This life can beat us down with trials, sorrows and debilitating worries. When it seems hopeless, God's messages about our future hope can keep us going.
In Jer 29:1-32, Jeremiah sends a letter of hope and consolation to the ten thousand Jewish captives who have been held in Babylon since King Jehoiachin's rebellion against Nebuchadnezzar in March 597BC.
Jeremiah was asked by the Lord to warn the inhabitants of Jerusalem concerning its destruction. But they did not listen to him. People had failed to keep the covenant of the Lord which he had made with their ancestors. Jeremiah's words become a consolation not only for the Israelites, but for all of us. As seen in Jeremiah 31:31-34, the Lord promises a new covenant. This is a covenant which promises a renewed, stronger, and ever-lasting relationship with the Lord. This promises an internal union with the Lord which cannot be broken.  The covenant promises us the right relationship with the Lord and a society where the power of the Lord will bring equal justice to all.
Rejoicing in hope, patient in tribulation, continuing steadfastly in prayer. Romans 12:12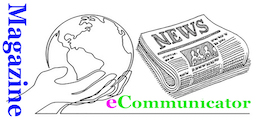 Author: eCommunicator
ECWA Editorial Board: Our editorial board or advisory board consists of a group of well published, prominent professors, with academic credentials and a detailed knowledge of their subject area.