by Femi B. Adeleye | Our professional callings are pre-ordained to be spheres of service to God.
Because the workplace is where most of us spend most of our time week after week, it provides a unique opportunity for ministry (Video clip: The Most Amazing Modern Architecture Design on Earth by Unique World).
In my years of working with students, several asked me for counsel as they prayed and fasted about starting a church or joining a mission agency. Sometimes I'd ask, "What if God calls you to be an architect or engineer?" They would reply, "But that is just a job." They'd remind me of Ephesians 4:11, which is used to emphasise that "real" ministry or service is what is done by apostles, prophets, evangelists, pastors and teachers.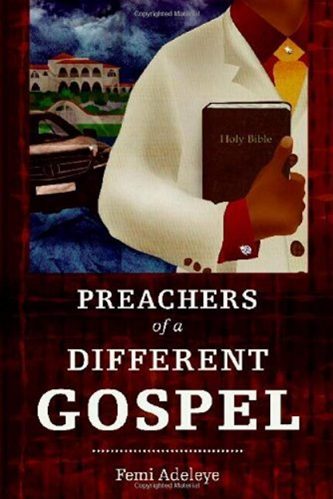 I would explain that the purpose of the various ministry gifts is to equip us for works of service. While some will be called to be pastors, evangelists, or missionaries, most of us will be teachers, businesswomen, technicians or administrators – among others.
Many people think serving God is only done in church or on the mission field. But the gifts listed in Ephesians are not the only ways to serve. Others, such as encouragement, generosity, showing mercy (Romans 12:8) or helps (1 Corinthians 12:28) are equally important.
Unhelpful dichotomies
"We are God's handiwork, created in Christ Jesus to do good works, which God prepared in advance for us to do." (Ephesians 2:10). So our professional callings are pre-ordained to be spheres of service to God. If we don't appreciate this, we have probably been influenced by one or both of two unhealthy dichotomies.
The first makes an undue distinction between clergy, missionaries and theological educators and the rest of God's people who are in secular ministry. Hence, those in professional callings are perceived to be in secular service, not Christian service.
The other emphasises ministry contexts. Some people think Christian service is done primarily in Christian meetings, not in the public arena. They say pastors, evangelists, and missionaries have a calling; mechanics, doctors and economists do not.
All life is sacred
Consequently, some believe we are only accountable in the so-called spiritual arena. And yet what we consider to be secular has significant implications for mission and transformation. For example, politics is not mere secular politics when ungodly government obstructs justice for the poor or forbids freedom to proclaim the gospel.
We need a Hebraic worldview of all of life as sacred. In the Old Testament God shows his interest in how governance, agriculture, architecture, industry and marketing are done. There were sacred guidelines for international relations, social engagement and all aspects of life that we categorise as secular today!
I suggest three reasons, among many, why it is so important to serve God through our professions.
This is God's world and He is concerned with how it is managed. Just as He gave Adam the responsibility to tend the Garden of Eden, He calls us to be stewards of all creation through our professions.
Our professional workplace is a unique context for bearing witness to others. We not only do this by sharing tracts, but also through our commitment, due diligence, hard work and efficiency. Our work is to be done "as unto God". In the Scriptures, Joseph served God's purposes as an economic manager of Egypt; David as shepherd and King in Israel; Nehemiah as cupbearer to a King; and Lydia as a dealer in purple cloth.
Workplace disasters caused by carelessness, indifference, greed or corruption call for a deeper appreciation of God's expectation that Christians will serve his purposes through their professional skills. Loss of life caused by engineers who approve structurally defective facilities or pharmacists who sell expired drugs highlights the need for Christian professionals.
When faithful Christians serve God through their profession the Lordship of Christ is brought to bear on all spheres of life.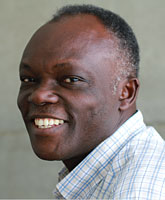 Femi B. Adeleye is a Christian minister and ordained priest. He is now the Executive Director of the Institute for Christian Impact in Ghana and Associate Director (Africa) for Langham Preaching. Previously he worked for World Vision and before that he has been involved in student ministry with the International Fellowship of Evangelical Students (IFES) for more than thirty three years. He is married to Affy, and they are blessed with four children. Connect with Femi via LinkedIn. Check out some of the publications that he authored/co-authored on Amazon.