Toronto is the provincial capital of Ontario and the most populous city in Canada, with a population of 2,731,571 in 2016 and current Toronto census metropolitan area (CMA) of 5,928,040, making it Canada's most populous CMA. The city is the anchor of the Golden Horseshoe, an urban agglomeration of 9,245,438 people surrounding the western end of Lake Ontario. Toronto is an international center of business, finance, arts, and culture, and is recognized as the top multicultural and cosmopolitan city in the world. There are almost 200 ethnic groups and over 160 languages that are spoken by these groups. The diverse population of Toronto reflects its current and historical role as an important destination for immigrants to Canada. More than 50 percent of residents belong to a visible population group from United Kingdom, Ireland, Netherlands, Iran, China, Nepal, Romania and Italy. The city is dotted with international neighborhoods which include Chinatown, Greek town, Roncesvalles Village (Little Poland), Little Italy and Little India.
As one would expect, Toronto is a prominent center for music, theater, motion picture production, and television production, and is home to the headquarters of Canada's major national broadcast networks and media outlets. Its varied cultural institutions, which include numerous museums and galleries, festivals and public events, entertainment districts, national historic sites, and sports activities, attract over 43 million tourists each year. Toronto is known for its many skyscrapers and high-rise buildings, in particular the tallest free-standing structure in the Western Hemisphere, the CN Tower.
The city is home to the Toronto Stock Exchange, the headquarters of Canada's five largest banks, and the headquarters of many large Canadian and multinational corporations. Its economy is highly diversified with strengths in technology, design, financial services, life sciences, education, arts, fashion, business services, environmental innovation, food services, and tourism.
Traveling to Toronto
Toronto is a major transportation hub with many different travel options for visitors whether coming for business, conventions or leisure travel.
By Air
Toronto is served by two airports. Toronto Pearson International Airport, managed by the Greater Toronto Airport Authority, is Canada's principal airport with travel connections to every continent and ranks among the top 30 world airports in terms of passenger traffic and aircraft movements. There are over 76 scheduled and charter airlines currently serving Toronto Pearson International Airport and air carriers provide non-stop service to numerous destinations in Canada, the United States and the world.
Air Canada, Canada's flagship carrier and a founding member of the Star Alliance, relies on Pearson International Airport as its major Canadian hub with a wide variety of domestic, U.S. and international connections. Visit Toronto Escapes for special offers and last minute deals to Toronto.
Air carriers serving Pearson International: Airlines operating out of Terminal 1 and Terminal 3.
Billy Bishop Toronto City Airport (formerly Toronto City Centre Airport) is one of the most convenient urban airports in the world. It is located on Toronto Island, minutes from the downtown core with links to the city by a short ferry ride or pedestrian tunnel, and is served by both Porter Airlines and Air Canada. Porter provides a unique and personal flying experience with air connections to regional Canadian and U.S. destinations, including Ottawa, Montreal, Quebec City, Halifax, New York City (Newark) and Chicago. Air Canada offers air access every business day, between Montreal and Billy Bishop Toronto City Airport (in addition to its connections between Montreal and Toronto Pearson International airport).
Visit Porter for current flight schedules and additional information on Porter. Visit Air Canada to search flights and for additional information on Air Canada.
Take the UP Express (Union-Pearson Express), a dedicated express rail service connecting Union Station and Toronto Pearson airport, departing every 15 minutes. UP gets you downtown in 25 minutes with free on-board WiFi along the way. The fare is up to $12.35 depending on destination and type of pass. Go to UP Express to find out more.
Electronic Travel Authorization (eTA)
Canada has introduced a new entry requirement, known as an eTA, for visa-exempt foreign nationals travelling to Canada by air. Exceptions include U.S. citizens and travellers with a valid visa. Entry requirements for other methods of travel (land, sea) have not changed.
Eligible travellers can apply online for an eTA. As of March 15, 2016, this entry is mandatory and travellers will need an eTA before they can board a flight to Canada.
Find out more about Electronic Travel Authorization (eTA).
Flight Times From Major Cities to Toronto
Flight Times from Major Cities to Toronto

| City | Flight Time |
| --- | --- |
| Atlanta, GA | 2hrs, 20 min |
| Boston, MA | 1 hr, 30 min |
| Buffalo, NY | 55 min |
| Calgary, AB | 4 hrs |
| Chicago, IL | 1 hr, 30 min |
| Cleveland, OH | 1 hr, 10 min |
| Dallas, TX | 3 hrs, 25 min |
| Detroit, MI | 40 min |
| Halifax, NS | 2 hrs |
| Los Angeles, CA | 5 hrs, 20 min |
| Miami, FL | 3 hrs |
| Minneapolis, MN | 2 hrs, 10 min |
| Montreal, QC | 1 hr, 10 min |
| New York, NY | 1 hr, 30 min |
| Ottawa, ON | 1 hr |
| Philadelphia, PA | 1 hr, 30 min |
| Pittsburgh, PA | 1 hr |
| San Francisco, CA | 5 hrs, 20 min |
| Vancouver, BC | 5 hrs, 10 min |
| Washington, DC | 1 hr, 30 min |
| Winnipeg, MB | 2 hrs, 30 min |
| Frankfurt, Germany | 7 hrs, 25 min |
| Hong Kong, China | 7 hrs, 25 min |
| London, England | 7 hrs |
| Osaka, Japan | 13 hrs, 10 min |
| Paris, France | 7 hrs, 25 min |
By Rail
VIA Rail and AMTRAK bring visitors into the heart of the city each day. Toronto's Union Station is centrally located downtown and connects to the subway by underground tunnel.
Niagara GO Train is a summer weekend excursion train from Union Station to Niagara Falls with stops in Port Credit, Oakville, Burlington, St. Catharines and Niagara Falls. The ride takes approximately 2 hours from Union station to the Niagara Falls station.
By Road
Several highways, including Highways 2, 401, 407 and the Queen Elizabeth Way, link surrounding cities to Toronto. The nearest Canada-U.S. border crossings are at Niagara Falls, Fort Erie and Windsor.
Within Canada
Driving distances to/from Toronto: Major Canadian cities

| From | Kilometres | Miles |
| --- | --- | --- |
| Kingston | 266 | 165 |
| Montreal | 545 | 338 |
| Niagara Falls | 288 | 179 |
| North Bay | 346 | 215 |
| Ottawa | 453 | 281 |
| Quebec City | 790 | 491 |
| Windsor | 378 | 234 |
From the U.S.
Driving distances to/from Toronto: Major American cities

| From | Kilometres | Miles |
| --- | --- | --- |
| Atlantic City, NJ | 912 | 567 |
| Boston, MA | 906 | 566 |
| Buffalo, NY | 154 | 96 |
| Chicago, IL | 854 | 534 |
| Cincinnati, OH | 802 | 501 |
| Cleveland, OH | 476 | 297 |
| Detroit, MI | 378 | 236 |
| New York, NY | 851 | 529 |
| Philadelphia, PA | 813 | 508 |
| Pittsburgh, PA | 518 | 324 |
| Rochester, NY | 274 | 171 |
| Syracuse, NY | 390 | 244 |
| Washington, DC | 832 | 517 |
Borders & Customs
Canada has one of the most advanced customs organizations in the world and our borders and the processes we have in place to manage them are critical to our ability to provide Canadians and visitors to Canada with the security and opportunity they expect. Visitors entering Canada must clear Canada Customs border security upon entry.
Entry Into Canada
When you enter Canada, a Canada Border Services Agency officer may ask to see your passport and a valid visa, if one is necessary. For information about documentation required and border procedures please visit the Canada Border Services Agency's website.
Meeting and Convention Attendees: You may be asked for proof that you are attending a meeting or convention and it may be useful to have a copy of the meeting agenda and/or registration on hand. This may also be useful when returning to the U.S. should a similar question be asked.
Bringing Children Into Canada
Children 15 years of age and under are now required to show proof of citizenship (a certified copy of their birth certificate is acceptable). They are not required to show photo ID. If you are travelling with children, you should carry identification for each child. Divorced parents who share custody of their children should carry copies of the legal custody documents. Adults who are not parents or guardians should have written permission from the parents or guardians to supervise the children. When travelling with a group of vehicles, parents or guardians should travel in the same vehicle as the children when arriving at the border. Customs officers are looking for missing children and may ask questions about the children who are travelling with you.
Returning to the United States
Depending on the length of stay, U.S. citizens are entitled to take goods back to the U.S. duty free. For information on U.S. customs regulations, please visit CBP.gov.
Geography
Toronto covers an area of 630 square kilometers (243 sq mi), with a maximum north–south distance of 21 kilometers (13 mi) and a maximum east–west distance of 43 kilometers (27 mi). It has a 46-kilometer (29 mi) long waterfront shoreline, on the northwestern shore of Lake Ontario. The Toronto Islands and Port Lands extend out into the lake, allowing for a somewhat sheltered Toronto Harbor south of the downtown core. An Outer Harbor was constructed south east of downtown and it's now used for recreation. The city's borders are formed by Lake Ontario to the south, the western boundary of Marie Curtis Park, Etobicoke Creek, Eglinton Avenue and Highway 427 to the west, Steeles Avenue to the north and the Rouge River and Scarborough–Pickering Townline to the east.
The Toronto Islands were a natural peninsula until a storm in 1858 severed their connection to the mainland, creating a channel to the harbor. The city of Toronto metropolitan region has warm, humid summers and cold winters. The city experiences four distinct seasons, with considerable variance in length. As a result of the rapid passage of weather systems (such as high- and low-pressure systems), the weather is variable from day to day in all seasons.
Top Multicultural City in the World
Toronto is a cultural phenomenon, with residents from around the world and 160 languages, several food, customs and celebrations – they're what make the city great. As Canada's largest city, Toronto has outstanding museums and galleries, from the Frank Gehry–redesigned Art Gallery of Ontario, exhibiting huge collection of American and African art to the delightful Bata Shoe Museum. The same goes for theaters; the gorgeous Elgin & Winter Garden Theater has backstage tours as well as regular shows you don't want to miss, and Shakespeare in High Park channels the Bard every summer. There's live music, poetry readings, comedy shows, and LGBTIQ+ spots.
Food
People gotta eat, and nowhere is Toronto's remarkable diversity more evident than in its food and restaurants. Pakistani, Persian, Portuguese; aboriginal and new fusion; Japanese pancakes and Korean barbecue; fresh pasta in Little Italy, shawarmas in Greektown and the best damn dumplings in Chinatown. Torontonians love to eat out, whether it's sitting at sidewalk bistros on a warm summer night or getting all bundled up for some hot Vietnamese pho. That's to say nothing of Toronto's great food on the go – there are peameal-bacon sandwiches at St Lawrence Market and food trucks selling an array of fragrant delights.
Urban Outdoors
Like any place that's cold, Toronto adores its spring and summer months. Torontonians aren't necessarily outdoorsy as a bunch, but the city makes it easy to enjoy those precious sunny days. There are beaches and waterfront paths along Lake Ontario, plus kayaking or standup paddling around the Toronto Islands. Green spaces such as High Park and Kew Gardens, huge and grassy, are perfect for a picnic and an afternoon stroll, while the east end has a growing network of leafy bike paths and walkways. Even in winter, on a gray, chilly day, there's outdoor ice skating to enjoy!
List of must see sights in Toronto
The best way to get around Toronto is by public transportation. The Toronto Transit Commission (TTC) runs three modes – subway, streetcar and bus – which operate extensive routes throughout the city and suburbs. You will need a token or a pass to travel on TTC; day and week passes allow for unlimited rides on all three forms of public transport. The subway also connects the city to the Toronto Pearson International Airport (YYZ), as do taxis. However, you can expect to pay around CA$50 to CA$70 (about $38 to $54) for a cab, while the subway will cost just CA$3.25 (around $2.50).
1. St Lawrence Market Complex in the Old Town, Corktown & Distillery District.
St. Lawrence Market is a major public market in Toronto, Ontario, Canada. It is located at Front St. East and Jarvis St in the Old Town district of Toronto. Until 2015 there were two buildings in the complex, with different purposes. Until it was demolished to make way for redevelopment, St. Lawrence Market North, on the north side of Front St, hosted weekly farmer's markets and antique markets. A public market had been held on the north building site since 1803. Several buildings housed the market, the most recent built in 1968. Starting in 2015, the North building has shut to allow for redevelopment. While the North site is redeveloped, its market functions have moved to south of the South building in a temporary building.
2. The CN Tower in the Entertainment & Financial Districts.
The Financial District is the economic powerhouse of Toronto. Dozens of towering glass, concrete and steel monoliths are a must-see for architecture enthusiasts. The district is actually quite compact and walk-able, even in inclement weather. That's because of the "PATH" – 27 km (16 miles) of interconnecting passageways under the streets that feature more than 1,200 stores and services. Street entrances to the subterranean walkway are indicated with "PATH" signage
The Entertainment and Financial Districts, along with Yonge-Dundas to the north, form the heart of Toronto's downtown. By day, the suits and power brokers of the Financial District drive the city's economy from their glass and steel towers. But as night comes, the towers empty and people pour into the Entertainment District to catch the show, see the game or party at the clubs. Whether it's day or night, many of Toronto's larger attractions are located here, so it's an essential part of any visit to Toronto.
3. Royal Ontario Museum in the Yorkville & the Annex.
Much of the district is synonymous with being Toronto's Discovery District, so named as it contains many of Toronto's most important centers of education, such as the University of Toronto (U of T), the Royal Conservatory of Music and the Royal Ontario Museum. Canada's foremost centers of medical research are also located in this neighborhood, with several of Canada's most prestigious hospitals arranged in a row along University Avenue between College and Dundas Streets.
Yorkville and The Annex are two neighborhoods along Bloor St where downtown Toronto meets midtown. Helped by the University of Toronto and the stately homes in the area, the district has a different feel than the downtown neighborhoods to the south with their modern condos and busier lifestyles. So take a walk along Bloor St, browse through the designer boutiques in Yorkville or take an afternoon (or a day) to roam the halls and exhibits of the Royal Ontario Museum.
4. Art Gallery of Ontario in the Kensington Market & Chinatown.
Kensington Market and Chinatown are neighborhoods in the western side of downtown Toronto. Kensington Market is one of the most eclectic and unique locations in the entire city. Everything from fresh food markets to restaurants and bars, vintage clothing boutiques, spice markets, and music shops are all contained in two small north-south streets and a handful of cross-streets. Chinatown, the second largest in North America after New York City, contains many Chinese and East Asian restaurants, shops and businesses. At the eastern edge of Chinatown is the acclaimed Art Gallery of Ontario. And south of these neighborhoods is Queen St West and the Fashion District, home to both mainstream and independent shops.
Kensington Market is multicultural Toronto at its best and it's not a constrained market as much as a working residential neighborhood. You'll find flavors from around the world, pocket-size stores selling vintage books and vintage clothing, bikers and dread-locked urban hippies, artists and anarchists getting along just fine. Adjacent to Kensington Market, straddling busy Spadina Ave, is Chinatown, with its busy restaurants, small groceries and curio shops.
5. Evergreen Brick Works in the East Toronto & Rosedale.
Evergreen has consistently evolved over the past two-and-a-half decades to a new generation of people and will continue evolving in years to come. Along with our larger organization's evolution, Evergreen Brick Works has also shifted from what it once was.
Where others saw a dilapidated brick factory that leaked toxins into the earth beneath it, Evergreen saw opportunity.
Through a partnership with the City of Toronto and Toronto Region Conservation Authority, Evergreen revitalized the space. But what most people don't know is that Evergreen originally pictured the Brick Works as a full-scale garden center. We hosted plant sales here before shovels ever broke ground.
Instead, once the revitalization finished the site flourished as a community center and showcase for LEED building design. If you ever see mentions of Evergreen Brick Works as an 'environmental center' or a 'living lab,' that was its original purpose.
Since the Brick Works opened to the public in 2010, it has grown to host international events, run award-winning programs and thrive as a social enterprise.
While we may have started the redevelopment with large-scale ambitions, we had no idea what a lively community hub our campus would become. As a demonstration hub for sustainable ideas, we now offer a national platform for others to test, scale and grow.
As a testing ground for scalable solutions, Evergreen Brick Works can almost do it all. Whether it's the range of public art onsite, our Children's Garden or tenants like Ripple Farms, all aspects of the site strive to showcase sustainable ideas and inspire others to practice them in their own lives.
6. Distillery District in the Old Town, Corktown & Distillery District.
Shopping: Discover the city's best boutiques and services. With more than 40 boutiques and one-of-a-kind shops, The Distillery District is a well-known destination for its "best of class" creative businesses. Shopping opportunities include everything from stylish fashions and trendy products to unique gifts and tasty take-home artisanal treats.
Dining: Wake up with a curated coffee blend, grab and go while you explore, experience award-winning dishes from a diverse selection of International cuisines, or just celebrate life.
Events: The Distillery District is a home to a wide spectrum of world-renowned festivals and events. Find out what is happening this weekend, or plan today for your next visit.
Arts & Culture: Home to theaters, galleries, and artists, The Distillery District is alive with culture. Discover Canada's premier companies, artists, and galleries.
7. Elgin & Winter Garden Theater in Downtown Yonge.
The history of the Elgin and Winter Garden Theater Center is a long and fascinating one, spanning over 100 years. It not only chronicles the magnificent design, architectural and entertainment highlights of an era, it also reflects the evolution and growth of our heritage and culture.
Built in 1913, the complex was the Canadian flagship of Marcus Loew's legendary theater chain. Designed by Thomas Lamb as a "double-Decker" theater complex, it contained the Winter Garden Theater, constructed seven stories above the Elgin Theater (originally known as Loew's Yonge Street Theater).

Riches to Rags to Riches
The two theaters were of distinctly different personality: the Elgin was all gold leaf and rich fabrics, a formal theater of plaster cherubs and ornate opera boxes. The Winter Garden was a botanical fantasy, its walls hand-painted to resemble a garden, its ceiling a mass of real beech boughs and twinkling lanterns. The theaters played host to such greats as George Burns and Gracie Allen, Sophie Tucker, Milton Berle and Edgar Bergen and Charlie McCarthy.
With the decline of vaudeville, the Winter Garden closed in 1928. It remained closed for more than half a century, becoming a time capsule of a bygone era. The Elgin, with its grand domed ceiling, continued as a movie house, gradually slipping into disrepair with the passing of each decade.
In 1981, the Ontario Heritage Trust purchased the building. Prior to the Trust's ambitious restoration program, the successful production of Cats ran for nearly two years at the Elgin Theater – the most successful per-sales theatrical event in Canada at that time. In 1984, a $29-million restoration began.The gilt plaster detail work in the Elgin required more than 300,000 wafer-thin sheets of aluminum leaf. The walls of the Winter Garden had to be cleaned using hundreds of pounds of raw bread dough to avoid damaging the original hand-painted watercolor artwork. More than 65,000 square feet of new space was created, including lobby and lounge areas and an eight-story backstage pavilion housing modern dressing rooms and two rehearsal halls.
In December 1989, the Elgin and Winter Garden Theater Center reopened and has once again become one of Canada's finest theatrical stage complexes.
One of the Theater Center's greatest treasures, discovered during the restoration, is the world's largest collection of vaudeville scenery – hand-painted flats and drops dating from 1913. Several restored pieces, including the magnificent Butterfly and Scarab Scenery Flats, are displayed at the Theater Center.
The Elgin and Winter Garden Theater Center was brought back to life with the assistance of government agencies, individual and corporate donors, and volunteers – many of whom continue to assist in its operation. The Ontario Heritage Trust is grateful for their support and is proud of the role they have played in the rebirth of these magnificent theaters.
8. McMichael Canadian Art Collection in Kleinburg, northwest of Toronto.
One of Canada's most beloved folk artists, Maud Lewis (1903 – 1970) was famous in her lifetime for her brightly colored and endearing paintings of rural Nova Scotia. Working from her cabin on the side of the highway in Marshalltown, in Digby County, she produced hundreds of small works that captured aspects of country life that were rapidly changing.
Until now, the story of her difficult life has dominated the discussion of her art: her triumph over her physical disabilities and poverty, the harsh treatment she received at the hands of her family, and her alliance by chance with her husband Everett Lewis, who enabled her successful painting career over many decades. This show, however, will stress the aesthetic aspect of Maud Lewis's achievement, looking carefully at her serial repetition of images and motifs across her career, and the dizzying variety that she brings to the problem of picture making. From her black cats and kittens, to her cart horses and oxen hauling logs, to her quayside scenes of ships in port and the Maritime landscape in all seasons, Maud Lewis made paintings that still delight in their optimism and buoyant vitality. The exhibition is made possible through loans from leading Nova Scotian private collections, and features many works never before seen in public museums.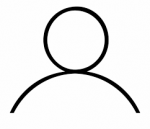 Author: eCommunicator
ECWA Editorial Board: Our editorial board or advisory board consists of a group of well published, prominent professors, with academic credentials and a detailed knowledge of their subject area.