by eCommunicator

The True Friend – Proverbs 18:24b
A true friend is someone who stands up for you. They don't care who is trying to harm you; they will defend you anytime, anywhere. The Savior called His disciples His friends. He said:
"This is my commandment, That ye love one another, as I have loved you.
Greater love hath no man than this, that a man lay down his life for his friends.
Ye are my friends, if ye do whatsoever I command you.
Henceforth I call you not servants; for the servant knoweth not what his lord doeth: but I have called you friends; for all things that I have heard of my Father I have made known unto you" John 15:12–15.
What a friend we have in Jesus
All our sins and griefs to bear
And what a privilege to carry
Everything to God in prayer
Oh, what peace we often forfeit
Oh, what needless pain we bear
All because we do not carry
Everything to God in prayer
Have we trials and temptations?
Is there trouble anywhere?
We should never be discouraged
Take it to the Lord in prayer
Can we find a friend so faithful
Who will all our sorrows share?
Jesus knows our every weakness
Take it to the Lord in prayer
Songwriters: Charles Crozat Converse / Joseph Scriven
What a Friend We Have in Jesus lyrics © Warner Chappell Music, Inc, Universal Music Publishing Group, Kobalt Music Publishing Ltd., BMG Rights Management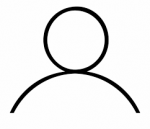 Author: eCommunicator
ECWA Editorial Board: Our editorial board or advisory board consists of a group of well published, prominent professors, with academic credentials and a detailed knowledge of their subject area.