A summer of protest following the tragic death of George Floyd, Breonna Taylor and other Black Americans; white supremacy on full display during the riots on Capitol Hill; a raging pandemic disproportionately affecting communities of color – events over the past year have only underscored how prevalent systemic racism and bias is in America today.
What can be done to dismantle centuries of discrimination in the U.S.? How can a more equitable society be achieved? What makes racism such a complicated problem to solve? Black History Month is a time marked for honoring and reflecting on the experience of Black Americans, but it's also an opportunity to reexamine our nation's deeply embedded racial problems and the possible solutions that could help build a more equitable society.
Stanford scholars are tackling these issues head-on in their research from the perspectives of history, education, law and other disciplines. For example, historian Clayborne Carson is working to preserve and promote the legacy of Martin Luther King Jr.; sociologist Matthew Clair is examining how the criminal justice system can end a vicious cycle involving the disparate treatment of Black men, and education scholar Subini Ancy Annamma is studying ways to make education more equitable for historically marginalized students.
Understanding the impact of racism; advancing justice
One of the hardest elements of advancing racial justice is helping everyone understand the ways in which they are involved in a system or structure that perpetuates racism, according to Stanford legal scholar Ralph Richard Banks.
"The starting point for the center is the recognition that racial inequality and division have long been the fault line of American society. Thus, addressing racial inequity is essential to sustaining our nation, and furthering its democratic aspirations," said Banks, the Jackson Eli Reynolds Professor of Law at Stanford Law School and co-founder of the Stanford Center for Racial Justice.
This sentiment was echoed by Stanford researcher Rebecca Hetey. One of the obstacles in solving inequality is people's attitudes towards it, Hetey said. "One of the barriers of reducing inequality is how some people justify and rationalize it."
How people talk about race and stereotypes matters. Here is some of that scholarship.
Examining disparities in education
Scholar Subini Ancy Annamma is studying ways to make education more equitable for historically marginalized students. Annamma's research examines how schools contribute to the criminalization of Black youths by creating a culture of punishment that penalizes Black children more harshly than their white peers for the same behavior. Her work shows that youth of color are more likely to be closely watched, over-represented in special education, and reported to and arrested by police.
"These are all ways in which schools criminalize Black youth," she said. "Day after day, these things start to sediment."
That's why Annamma has identified opportunities for teachers and administrators to intervene in these unfair practices. Below is some of that research, from Annamma and others.
Understanding racism in the criminal justice system
Research has shown that time and time again, inequality is embedded into all facets of the criminal justice system. From being arrested to being charged, convicted and sentenced, people of color – particularly Black men – are disproportionately targeted by the police.
"So many reforms are needed: police accountability, judicial intervention, reducing prosecutorial power and increasing resources for public defenders are places we can start," said sociologist Matthew Clair. "But beyond piecemeal reforms, we need to continue having critical conversations about transformation and the role of the courts in bringing about the abolition of police and prisons."
Clair is one of several Stanford scholars who have examined the intersection of race and the criminal process and offered solutions to end the vicious cycle of racism. Here is some of that work.
Identifying discrimination in the workplace and economy
From who moves forward in the hiring process to who receives funding from venture capitalists, research has revealed how Blacks and other minority groups are discriminated against in the workplace and economy-at-large.
"There is not one silver bullet here that you can walk away with. Hiring and retention with respect to employee diversity are complex problems," said Adina Sterling, associate professor of organizational behavior at the Graduate School of Business (GSB).
Sterling has offered a few places where employers can expand employee diversity at their companies. For example, she suggests hiring managers track data about their recruitment methods and the pools that result from those efforts, as well as examining who they ultimately hire.
Diagnosing disparities in health, medicine
The COVID-19 pandemic has disproportionately impacted communities of color and has highlighted the health disparities between Black Americans, whites and other demographic groups.
As Iris Gibbs, professor of radiation oncology and associate dean of MD program admissions, pointed out at an event sponsored by Stanford Medicine: "We need more sustained attention and real action towards eliminating health inequities, educating our entire community and going beyond 'allyship,' because that one fizzles out. We really do need people who are truly there all the way."
Below is some of that research as well as solutions that can address some of the disparities in the American healthcare system.
Decoding bias in media, technology
Driving Artificial Intelligence are machine learning algorithms, sets of rules that tell a computer how to solve a problem, perform a task and in some cases, predict an outcome. These predictive models are based on massive datasets to recognize certain patterns, which according to communication scholar Angele Christin, sometimes come flawed with human bias.
"Technology changes things, but perhaps not always as much as we think," Christin said. "Social context matters a lot in shaping the actual effects of the technological tools. […] So, it's important to understand that connection between humans and machines."
Below is some of that research, as well as other ways discrimination unfolds across technology, in the media, and ways to counteract it.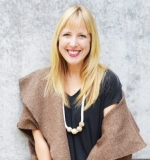 Author: Melissa De Witte
Melissa De Witte is the deputy director for social science communications for the Stanford News Service. She attained an M.A. in Media, Culture, & Communication from NYU and a B.Sc. in Sociology from LSE. She was previously the digital communications manager for the Division of Social Sciences at UC Santa Cruz.