Global Ministries began its work in Senegal in 1989, deploying missionaries to help start social programs in a mission in this small francophone country on the west coast of Africa (Global Ministries & the Senegal United Methodist Mission)
The strong lay and clergy leadership lead the Senegal church closer to self-sufficiency each year. They plan to be established as a United Methodist provisional annual conference or a district of an existing annual conference by 2020.
There are 19 churches and six faith communities in Senegal, with eight ordained pastors and 12 lay pastors. The congrega­tions in Senegal are vibrant and the government partners with some of the work of the mission. Leaders from Senegal, Côte d'Ivoire, the General Board of Global Ministries, and mission partners train pastors, educate children, raise funds to purchase land for the new mission center, and purchase land for church construction. In addition, an agricultural missionary is working with the communities around the churches to develop gardens and provide training. A young adult intern and a National in Mission support these efforts.
Global Ministries began its work in Senegal in 1989, deploying missionaries to help start social programs in a mission in this small francophone country on the west coast of Africa. Bishop Benjamin Boni of the Côte d'Ivoire Episcopal Area provides episcopal oversight for the mission.
Challenges
The United Methodist Church is one of the minority denominations and remains largely unknown in Senegal. It collaborates with Muslim leaders, who represent 80 percent of the population. Some programs are familiar because the mission was initially set up as a nongovernmental organization. Growth has been slow and poverty within the membership has made it difficult to support the mission financially. There are a few ordained pastors and no worship center in Dakar, the capital city.
Missionaries
Missionaries have played multiple roles in Senegal, such as preacher, teacher, church planter, entrepreneur, healer, organizer, agronomist, and evangelist.
Serving At: Senegal United Methodist Mission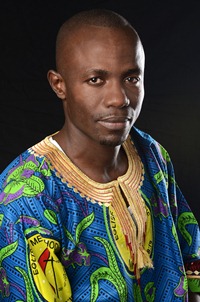 David Makobo N'Shikala is a missionary with the General Board of Global Ministries of The United Methodist Church serving as an agriculturalist with the Senegal United Methodist Mission, based in Dakar. He was commissioned in October 2013.
His work in Senegal involves assistance to farmers in making their labor and the land more productive. Senegal is a small country on the west coast of Africa. It lacks significant natural resources but is adaptable to the cultivation of millet and peanuts and the raising of livestock. The Senegal United Methodist Mission dates to 1989 and has some 19 congregations. Membership has grown steadily in the predominantly Muslim country.
David is a native of the Democratic Republic of Congo (DRC) and is a member of the Jerusalem Francophone Church in Lubumbashi in the South Congo Annual Conference. He was born at Mwajinga, a United Methodist mission where his parents have been teachers for more than 40 years. His elementary and secondary education was accomplished at Mwajinga, as was his early leadership training in the church. David received a Bachelor of Science degree in horticulture and a Master of Science degree in crop production from Africa University, a United Methodist institution, in Mutare, Zimbabwe. In 2010, he became the founding dean of the School of Agriculture at Katanga Methodist University in the DRC.
In Senegal, he teaches farmers how to "grow food in poor soil and how to use modern technologies to produce more." He also works with church leaders to assist the mission in realizing its goal of becoming economically self-sufficient through the use of modern agricultural tools and methods. He also works with visiting Volunteer-in-Mission teams.
He has wide experience in The United Methodist Church on the local and connectional levels. He served as evangelist and spiritual leader of the praise band in the Jerusalem Francophone Church. He has received special training as an evangelist. At Africa University, he served on the chapel team and served as a French-English translator at local and international church events, including the Global Young People Convocation in South Africa.
David says that his dream is to help his fellow Africans through agriculture to become empowered and ward off poverty. "People in the rural areas are the most impoverished," he says, "because access to education and other self-improvement opportunities" is lacking. He wants to expand those opportunities.
David is married to Solange Makobo.
Contact Information:
Contact me!
Additional Information:
Serving At: United Methodist Mission in Senegal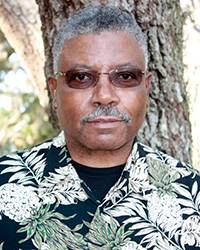 William (Bill) H. Gibson, Jr. is a missionary with the General Board of Global Ministries of The United Methodist Church serving as mission director of the United Methodist Mission in Senegal.
The United Methodist presence in Senegal, a predominantly Muslim nation, began in 1989 through disaster relief efforts of the United Methodist Committee on Relief (UMCOR). The church, a formal United Methodist Mission, was registered by the government in 1995, and is now engaged in organizing congregations and equipping pastors. Bill and his wife, Gwendolyn, formerly a missionary, traveled to Senegal in 2011 with the International Volunteers in Mission program.
Bill Gibson is a microbiologist with a passion for mission. Dr. Gibson—he holds a Ph.D. degree from the University of Illinois—is a native of Tennessee, where he attended high school and earned a Bachelor of Science degree from Knoxville College. He earned a Master's degree and doctorate in 1972 and 1975, respectively.
Bill was raised in Methodist and Cumberland Presbyterian homes. He became a United Methodist when he and Gwen joined The United Methodist Church in Highland Park, New Jersey. His career path was marked by several relocations, which resulted in membership transfers. Each new church family received the Gibsons warmly. Home is currently Appleton, Wisconsin, where Bill is a member of Emmanuel United Methodist Church and a lay member of the Wisconsin Annual Conference.
Bill has taught Sunday school, led Disciple Bible studies, worked on church fundraising drives, participated in the Emmaus community, supported UMCOR campaigns, taken part in CROP Walks Against Hunger, and chaired numerous church and district committees. His motto for life is, "Loving God is Loving People," which was also the name of a workshop he led for the Aurora District Committee on Religion and Race (Northern Illinois Conference).
A sense of mission has been with William all his life. He was influenced by the example of his Methodist great-grandmother, his Cumberland Presbyterian grandmother, and the elders in his childhood church. He says that he found maturity in the teachings of John Wesley. "My work and associations through the Walk to Emmaus have helped me appreciate and accept the call to mission and discipleship and help prepare me for a life of faith and service."
Bill and Gwendolyn are the parents of four adult children. They have three grandchildren.
Additional Information:
Missionary Support Code: 3021475

Last profile update: 15 Jan 2016
In Mission Together Partnerships
The In Mission Together coordinator provides training for U.S. churches to develop healthy partnerships as they move from short-term ministry to long-term relationships that build the capacity of the church in Senegal. The coordinator also connects the church in the United States with ministry in Senegal and assists with communication between the two. The In Mission Together coordinator for Senegal is David Phipps (imtwestafrica@gmail.com). Share your prayers and get real time updates by joining the Facebook group page for this Mission Initiative. Visit the page and click on "Join Group" to become a part of the conversation.
Be Involved
For more information or to become involved please contact Rev. Eunice Iliya, regional executive for Senegal (eiliya@umcmission.org), or you can give to the Senegal Mission Initiative, Advance #12594A.