Services
Visitation
Funeral Service
Friday, January 29, 2021
10:30 AM – 11:30 AM
J.B. Jenkins Funeral Home, Inc.
(Joseph B. Jenkins, III)
Hyattsville, Maryland 20785
Graveside Service
Friday, January 29, 2021
12:30 PM
Graveside service will immediately follow the funeral service. *Graveside times are estimated.*
Please note – Ending time for all funerals and memorial services as well as starting times for cemeteries are subject to change. Arrangements by J.B. Jenkins Funeral Homes, Inc.
Heritage Memorial Cemetery
13472 Poplar Hill Rd
Waldorf, Maryland 20601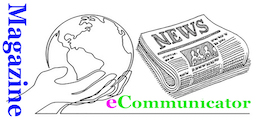 Author: eCommunicator
ECWA Editorial Board: Our editorial board or advisory board consists of a group of well published, prominent professors, with academic credentials and a detailed knowledge of their subject area.