Power changed hands this past weekend at the end of the ECWA USA DCC 2-day council meeting held at ECWA Church District Heights Maryland.
1. Rev. Sunday Bwanhot took over as the Chairman of the DCC
2. Rev. Philologus Irukera as the Assistant Secretary
3. Dr. James Auta as the Treasurer
We thank God for bringing these fresh minds aboard the DCC's ship and we pray that they will be effective and diligent in the discharge of their duties.
We also want to thank God for years of faithful service to the Council, by the following leaders who just handed over their position:
1. Rev. Dr. Daniel Iselaiye – Former DCC Chairman
2. Rev. Jean De Dieu Nzeyimana – Former Assistant DCC Secretary
3. Elder Michael Jolayemi – Former DCC Treasurer
NEW DCC LEADERS
1. Rev. Sunday Bwanhot – CHAIRMAN
2. Rev. Joseph Ezeigbo – VICE CHAIRMAN
3. Rev. Henry Bello – SECRETARY
4. Rev. Philologus Irukera – ASSISTANT SECRETARY
5. Elder Josiah Osasona – DELEGATE
6. Dr. James Auta – TREASURER
We pray for the continued leadership of the Holy Spirit as these people faithfully lead the Church of God. Wishing all successful tenure in office.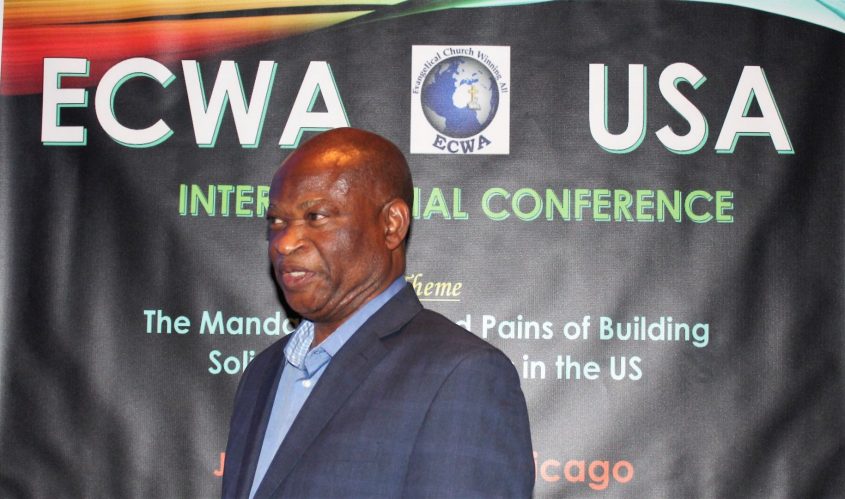 Author: Rev. Henry Bello
Rev Henry Bello is the Pastor ECWA District Height Maryland and Secretary of ECWA USA DCC.