"So God created man in his own image,
in the image of God he created him;
male and female he created them.
And God blessed them, and God said to them,
"Be fruitful and multiply, and fill the earth and subdue it."
Genesis 1:27-28

Therefore a man leaves his father and his mother and cleaves to his wife, and they become one flesh.
Genesis 2:241
One can see from the Bible and the very biology of the human body that it is natural for a man and a woman to be together. God created woman because "it is not good for man to be alone" (Genesis 2:18). From the beginning of time, as recorded in the Book of Genesis, God planned for man and woman to unite in love and marriage for the continuity of his creation, the human family.2 Children are the fruit and bond of a marriage. The family provides a framework for each family member to grow as a person in love and security. 3
Love
"Whoever does not love does not know God, for God is love."
First Letter of John 4:8
Love is the favorite subject of artists and poets throughout the ages. Romeo and Juliet, William Shakespeare's story about two star-crossed lovers, is one of the most moving plays ever written. The loving kindness of Mary for the Christ child is evident on paintings throughout the world. Elizabeth Barrett Browning wrote impassioned love poems to her husband Robert Browning. We are familiar with Alfred Lord Tennyson's famous line, "Tis better to have loved and lost than to never have loved at all." The poet Kahlil Gibran wrote "Love is to know the pain of too much tenderness," and "Ever has it been that love knows not its own depth until the hour of separation." Popular music is filled with the subject of love, such as Stardust, the Twenties classic; Earth Angel by the Penguins, perhaps the first rhythm and blues song to become a national favorite in 1954; Love is a Many Splendored Thing by the Four Aces in 1955; Time in a Bottle, the number one ballad by the late Jim Croce in 1973; My Heart Will Go On by Celine Dion, the theme song from the 1997 movie Titanic; and the number one country song Would You Go With Me by Josh Turner in 2006. The beautiful love song Home by Philip Philips in 2012 is the only recording to ever make the top ten three times in one year. Love makes the world go round!4-14
Loving someone and being loved brings happiness. There are many loves in one's life, such as your spouse or sweetheart, your parents, your family and children, or your best friend. We all want and need love. This is essential to the human race. We need to help each other, cooperate with each other, and reaffirm each other.
Mystery and a kind of mysticism surround love. Why do people fall in love? The heart is the seat of the emotions, one of the three spiritual centers of the person, along with the intellect and the will. It was the French writer Blaise Pascal in his Pensées who said "Le coeur a ses raisons que la raison ne connait point" – "the heart has its reasons of which the mind knows nothing." The higher emotions, such as love, joy, sorrow, or contrition, cannot be willed, but suddenly well up in a person, and pervade his whole being. 15-16
God is important to your love relationship! Love of God grows as you mature in life. We become grateful for all his gifts, such as the beauty of creation and our family. And we become especially grateful for his forgiveness when we fall. His gifts to us are so plentiful that it becomes only fair and natural that we love him. We begin to appreciate that "God is love." He is a wonderful example of love, because His love is unconditional. We are the happiest when we are living in harmony with God and nature. Someone who loves God will strive to be good, honest, and faithful, and develop all the values necessary to sustain a love relationship through the years. Loving God means you are both trying to live His way and that you are being fair and true to each other.
The Danish philosopher Soren Kierkegaard (1813-1855) stresses this important point in Works of Love: "Worldly wisdom thinks that love is a relationship between man and woman. Christianity teaches that love is a relationship between man-God-woman, that is, that God is the middle term." He then contrasts this with romantic love: "when love ceases, people say these two have a 'falling out.' The bond is broken. When a relationship is only between two, one always has the upper hand in the relationship by being able to break it, for as soon as one has broken away, the relationship is broken. But when there are three, one person cannot do this. The third, as mentioned, is love itself, which the innocent sufferer can hold to in the break, and then the break has no power over him."
Love gives one a sense of immortality. The existentialist Kierkegaard described love as uniting the temporal with the eternal. This is best understood when you lose someone you love, such as your mother or father. Even though your loved one has died and is no longer with you on earth, your love lives on for the one you cherish. 17
Karol Wojtyla, who became our beloved Pope John Paul II, wrote about the development of love in his book Love and Responsibility in 1960. In true love between a man and woman, there is an evolution from attraction and desire to a feeling of good will towards the other person. A healthy integration of sensuality, sentiment, and loving kindness takes place, so that one looks at the other with love, and treasures the other person. Chastity is important, for each person moderates desire and sexuality to allow friendship, tenderness, and a spiritual bond to grow. If you truly love someone, you feel responsible for them. Love finds its natural and proper expression in the union of two persons. Respect for the dignity of the beloved is given in union through marriage. Both man and woman affirm each other, until a commitment of the will and union through marriage takes place, a self-surrender of each for the other. 18
C. S. Lewis in his book The Four Loves describes four kinds of human love: affection, romantic love, friendship, and the love of God. Storge, or affection, is the natural love a parent has for a child. Eros, or romantic love, is the desire two have for each other. Plato considered eros something like poetic rapture upon seeing the beauty of another. Eros is the longing for the beauty and company of the beloved when two persons fall in love. This is in contrast to someone who has sexual desire without being in love, who wants to use the other strictly for selfish pleasure. A utilitarian relationship, in which the sexual partner becomes an object for use, holds no long-term possibility for joy, fulfillment, or happiness, but rather leaves one empty, disappointed, and ultimately alone. Philia is the love of friendship, but may have conditions. It gives, but may expect something equal in return. Agape is true, unconditional love, a generosity of spirit which gives and expects nothing in return. It is the love that God has for us. It is love at the highest level. The more true love there is between a man and a woman, or among family and friends, the more successful the relationship. 19
The following are some famous Biblical passages about love and choosing a husband or wife.
"Place me as a seal upon your heart,
like a seal on your arm;
for love is as strong as death,
its ardor endures to the grave.
It burns with blazing flame, a raging fire.
Torrents of rain cannot quench love;
nor floods sweep it away.
Song of Songs 8:6-7

Love is patient,
love is kind;
love is not jealous or boastful;
it is not arrogant or rude.
Love does not insist on its own way;
it is not irritable or resentful;
it does not rejoice at wrong, but rejoices in the right.
Love bears all things, believes all things, hopes all things, endures all things.
Love never ends.
First Letter of St. Paul to the Corinthians 13:4-8

For this is the will of God, your sanctification:
that you abstain from sexual immorality;
that each one of you know how to take a wife for himself in holiness and honor,
not in the passion of lust like heathen who do not know God.
First Letter of St. Paul to the Thessalonians 4:3-5
Marriage
"Husbands, live with your wives in an understanding way."
First Letter of St. Peter 3:7
Marriage is the institution of our Creator and blessed in the ceremony of our Churches to realize God's design for love. Marriage recognizes the interpersonal relationship of man and woman, in which the well-being and self-realization of each partner become a priority for the other. Marriage affords a framework for the mutual love and self-giving of man and woman to each other in human sexuality, and in so doing provides for continuity of the human family. World religions and the Natural Law have always protected the sanctity of marriage and the family.
Jesus Christ stressed the importance of the marriage bond by performing his first miracle at the Wedding Feast at Cana (John 2:1-11)! He supported marriage in his Ministry (Matthew 19:4-9, Mark 10:5-12). It is the Apostle Paul who identifies the marriage of man and woman with the unity of Christ and his Church (Ephesians 5:32).
Marriage provides a solid foundation for romantic love. The union of a man and a woman is natural. The natural language – indeed, the very biology – of the human body is such that the man gives to the woman and the woman receives the man. True love and friendship between a man and a woman grow into a desire for marriage. Marriage gives the couple the grace to grow into a union of heart and soul, and to provide stability for themselves and their children. Children are the fruit and bond of a marriage.
The bond of marriage between a man and a woman lasts all the days of their lives, and the form of the ceremony consists of the mutual exchange of vows by a couple. The man gives the woman a ring, but often there is a mutual exchange of rings. The Church celebration and requirements vary with each particular faith. In the Sacrament of Marriage, both members of the couple have been baptized. In the Catholic and Jewish faiths, the couple marry each other through an exchange of solemn vows and ring(s), with the priest or rabbi serving only as a witness. During the Middle Ages and in times of persecution, such as in England, Ireland, and the British colonies such as Maryland Colony, where public Catholic ceremonies were forbidden, clandestine marriages were considered valid. The marriage could later be blessed from the beginning with a Catholic priest as witness. In many Protestant and Eastern rites, the minister himself marries the couple by pronouncing the couple man and wife after the exchange of vows and ring(s). The marriage is later sealed during the honeymoon through consummation of the marriage act.
Sacred Scripture begins with the creation of man and woman in the image and likeness of God, and concludes with a vision of the "wedding-feast of the Lamb" (Revelation 19:7-9). The bond of marriage is compared to God's undying love for Israel in the Old Testament and Christ's love for his Church in the New Testament of the Bible. 20
Saint Joseph is the Patron Saint of Marriage. Joseph listened to the angel and accepted his divine mission by taking Mary as his wife and becoming the foster-father of Jesus (Matthew 1:18-21). Bishop Fulton J. Sheen, in The World's First Love, noted in a Chapter entitled "The World's Happiest Marriage," that "no husband or wife ever loved each other as much as Joseph and Mary," for they had a pure union of heart. St. Augustine wrote that the true basis of married love is the attachment of hearts. 21
But from the beginning of creation, 'God made them male and female.'
'For this reason a man shall leave his father and mother and be joined to his wife,
and the two shall become one flesh.' So they are no longer two but one flesh.
What therefore God has joined together, let no man put asunder."
Gospel of St. Mark 10:6-9
"The husband should give to his wife her conjugal rights, and likewise the wife to her husband.
For the wife does not have authority over her own body, but the husband does;
likewise the husband does not have authority over his own body, but the wife does."
First Letter of St. Paul to the Corinthians 7:2-4
"Husbands, love your wives, even as Christ loved the Church.
This is a great mystery, but I speak in reference to Christ and the church.
In any case, each one of you should love his wife as himself,
and the wife should respect her husband."
St. Paul to the Ephesians 5:25, 32-33
Family
Behold, children are a gift of the LORD,
The fruit of the womb is a reward.
Like arrows in the hand of a warrior,
So are the children of one's youth.
How blessed is the man whose quiver is full of them.
Psalms 127:3-5
The family is the basic building block of society. The Holy Family is our best example of a loving family. The family is a community of life and love, founded upon marriage, to protect each family member and to communicate love. Marriage provides commitment and security to each member of the family. A family gives you your identity and background, and a sense of belonging. Within our family we are able to share our daily experiences, and give our life meaning. The family is there to celebrate birthdays, holidays, and those important passages in life. The joy of a new baby entering your world is overwhelming. The family is there when you fall, to protect and support you in times of hardship. Your family is an opportunity to grow in virtue, such as love, generosity, and, yes, patience! And one quickly learns that forgiveness is the key to peace.
A child is a blessing from God! The theme of the gift of Life as a blessing of God reverberates throughout Hebrew Scripture, our Old Testament of the Bible (Examples: Genesis 1:27-28; Psalms 127:3-5 and 139:13-16; Proverbs 13:22 and 17:6). We learn in the New Testament that Jesus Christ treasured children in his midst, and in fact said that we must become like children to enter the Kingdom of Heaven (Matthew 18:3).
Remembering a birthday is so very important. Not only is it a celebration of the child's birth and identity, but it is also a celebration of the suffering and joy of the mother, and the celebration of the union of the mother and father!
Mothers and fathers complement each other in love and the raising of children in a natural community. The traditional view of the man as head and woman as heart has somewhat given way to a blending of roles in Western society, although mothers and fathers contribute in a different way to their children. Mothers are gentle and receptive, give birth, nurse, and offer guidance and wisdom in an intuitive and sensitive manner. Fathers have physical strength and provide safety, tend to solve problems in an analytical fashion, teach survival skills and play sports, and serve as a role model for both sons and daughters. 22
Grandparents pass on love, spirituality, traditions, and values to their grandchildren, and today many assist in the daily care of children, especially when both parents are working. Relationships between generations give the child a true sense of community. When grandparents are ill or dying, grandchildren see their parents care for them, teaching them to seek not only their own good but also that of others.
A young family is especially lots of fun. All of us would play baseball in the back yard. Everyone liked to dance together in the family room to some of the latest songs. We enjoyed playing board games. One of our favorite family games was a version of "Hide and Go Seek in the Dark" – we would put on the theme song from Close Encounters of the Third Kind while everyone would hide, and when the music stopped, the person who was it would look for everybody with a flashlight. Dinnertime together was a chance to pray and review the day, as well as a time to laugh. After bedtime stories, our children were very good about saying prayers before going to sleep. Sunday was our family day. We would start the day all going to Mass. Then we would go out to dinner and take a ride, and in the summer, we would go to the beach and pick up supper and ice cream on the way home. 23
Pope John Paul II calls the family the sanctuary of life in his encyclical The Gospel of Life. "Within the family each member is accepted, respected, and honored precisely because he or she is a person; and if any family member is in greater need, the care which she or he receives is all the more intense and attentive." 24
As the parents have given life to their children, they have the primary responsibility for the education of their children. The family is the principal school of virtueswhich are necessary for every society.
The Bible offers some excellent advice on raising children, advice that our permissive society would be wise to heed!
"He who spares the rod hates his son,
but he who loves his son is diligent to discipline him."
Book of Proverbs 13:24

"Children, obey your parents in the Lord, for this is right.
"Honor your father and mother" (this is the first commandment with a promise),
"that it may be well with you and that you may live long on the earth."
Fathers, do not provoke your children to anger,
but bring them up in the discipline and instruction of the Lord."
St. Paul to the Ephesians 6:1-4

"Children, obey your parents in everything, for this pleases the Lord.
Fathers, do not provoke your children, so they may not become discouraged."
St. Paul to the Colossians 3:20-21
REFERENCES
1 Navarre RSV Holy Bible, Four Courts Press, Dublin, Ireland, 1999-2005.
2 Henry Gray. Gray's Anatomy of the Human Body. 40th Edition, Susan Standring (ed). Churchill Livingstone, Elsevier, Orlando, Florida, 2008.
3 Michael J. Healy, PhD. The Nature of Love. Class Lectures, Texts, and Notes, Franciscan University, Steubenville, Ohio, 2006.
4 William Shakespeare. Romeo and Juliet. The Norton Shakespeare, New York, 865-939, 1997.
5 Elizabeth Barrett Browning. "How Do I Love Thee," in Untermeyer L (ed): A Treasury of Great Poems, Galahad, New York, 1993.
6 Alfred Lord Tennyson. In Memoriam A. H. H., Canto XXVII, in Bloom H (Editor): Best Poems of the English Language. HarperPerennial, New York, 613, 2004.
7 Kahlil Gibran. The Prophet. AA Knopf, New York, 1977.
8 Stardust. Music by Hoagy Carmichael, 1927, and words by Mitchell Parish, 1929.
9 The Penguins. Earth Angel. Written by Jesse Belvin, 1954.
10 Four Aces. Love is a Many Splendored Thing. Music by Sammy Fain and words by Paul Frances Webster, 1955.
11 Jim Croce. Time in a Bottle. Written by James Joseph Croce, 1972.
12 Celine Dion. My Heart Will Go On. Theme Song from Titanic. Songwriter, James Horner, 1997.
13 Josh Turner. Would You Go With Me. Written by Shawn Camp and John Scott Sherrill, MCA Nashville, 2006.
14 Philip Philips. Home. Written by Drew Pearson and Greg Holden, 2012.
15 Blaise Pascal. Pensées, IV, 277, in Denoeu F (Editor): Sommets Littéraires Francais. D. C. Heath Company, Boston, 119, 1957.
16 Dietrich von Hildebrand. The Heart. Franciscan Herald Press, Chicago, 1977.
17 Soren Kierkegaard. Works of Love. Original Publication, Copenhagen, Denmark, 1847. Translation, Harper & Row, New York, 1964.
18 Karol Wojtyla (1920-2005). Love and Responsibility. First published in 1960. Ignatius Press, San Francisco, 1993.
19 CS (Clive Staples) Lewis (1898-1963). The Four Loves. Harcourt-Brace, Orlando, Florida, 1960.
20 Pope John Paul II. The Theology of the Body – Human Love in the Divine Plan. Pauline Books and Media, Boston, 25-102, 443-492, 1997.
21 Bishop Fulton J Sheen. The World's First Love: Mary, Mother of God. Ignatius Press, San Francisco, 88-96, 1998.
22 Alice von Hildebrand. The Privilege of Being a Woman. Veritas Press of Ave Maria University, Ypsilanti, Michigan, 35-79, 2002.
23 John Williams. Close Encounters of the Third Kind. Composed and Conducted by John Williams, Arista Records, New York, 1977.
24 Pope John Paul II. The Gospel of Life, the encyclical Evangelium Vitae. Times Books, Random House, New York, 1995.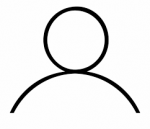 Author: Jesus Christ Savior
Our anonymous author is a physician and a Masters graduate in Theology and Christian Ministry from Franciscan University, Steubenville, Ohio. He teaches Sunday Bible Class at St. James Catholic Church and serves both Pastoral Care and the Medical Staff at St. Joseph's Hospital.