It's A Life Worth Living (2020) | Full Movie | Daniel Jeffries | Angela Roberts Johnson (Christian Movies)
Movie Details
Director: Keith Perna
Writer: Keith Perna
Stars: Daniel Jeffries, Angela Roberts Johnson, Rich Swingle
Genres: Drama
Official Sites: Official Facebook
Country: USA
Language: English
Release Date: 4 June 2020 (USA)
Also Known As: It's a Life Worth Living
Color: Color
Synopsis
John, a man haunted by his beginnings, struggles with finding meaning and worth in his life. This leads him to choose a path of selfishness and drug abuse. Consequently there's a breakdown of relationships with his family and his wife. When things start to crumble all around him, John gets the wake up call that he needs in the form of a caring new friend, and others in his life that reach out to him in ways they hadn't before. God working through them and reaching out to John, guides him on a path of discovery about where his worth and value truly come from, and what in life is truly valuable.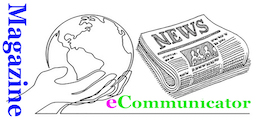 Author: eCommunicator
ECWA Editorial Board: Our editorial board or advisory board consists of a group of well published, prominent professors, with academic credentials and a detailed knowledge of their subject area.