by Rebekyah
My grace is sufficient for you, for my power is made perfect in weakness." Therefore I will boast all the more gladly of my weaknesses, so that the power of Christ may rest upon me. For the sake of Christ, then, I am content with weaknesses, insults, hardships, persecutions, and calamities. For when I am weak, then I am strong. 2 Cor. 12:9-10
Often, I get impatient while waiting  for God to remove fears and weaknesses from my life.  I find myself thinking how much better I would be able to serve him, if I wasn't so fearful or weak in a particular area.
Right now, with my weaknesses and anxieties, I am incapable and inept. I may communicate his message, but the wrapping job is horrible.  I wonder if it ever gets any easier through practice and experience.  Will I ever gain the confidence. It's hard doing things outside  my comfort zone or outside my natural abilities.
"If I were a better speaker, a better writer, a better communicator, I would then be a better servant to him. I would  then be able to display his glory so much better then I am currently capable of doing."
However, this is often the exact direction God seems to move me in. The opposite direction of my natural inclinations. This is usually how I can tell that it's his will moving me and not my own – because I don't want to do it.  There is something in me that initially fights against him  before giving way to his will. I wish it weren't so.  My first natural response is no way – not me.   I can't do that.  It's not my will, but deep in my heart I know it to be his. He's constantly calling me to act against my nature, step out of comfort zone, not to trust in myself or "put any confidence in flesh,"   Philippians 3:3.  This is what it means to walk by the Spirit, not to do things trusting in my own ability, knowledge, resources and talents but trusting in God for his.  I am placed in a powerless and vulnerable position.  If he doesn't come through for me, it's going to go very bad. I fear humiliation.  I fear ruin.  In my desperation for his aid, I fast, I pray, begging him for hours in advance for His help which is exactly the position where he wants me, completely dependent and clinging to his promises.
I wish it weren't so, but too often it seems I fight against dying on his cross. I don't want to be lifted up high in humiliation and scorn as he had been.  I selfishly worry about my reputation  when  Christ  so willingly laid down his. He who "made himself of no reputation, and took upon him the form of a servant, and was made in the likeness of men" Philippians 2:7 KJV    I don't always walk willingly to the alter set before me as he so willingly and lovingly did. The way of cross  and the cross itself aren't pretty romantic ideas. They are both day to day and moment by moment realities that continually show me how much of my  natural self is still alive by how much I fight against living in them.  The cross is always a very frightening and uncomfortable place to be that never get any easier and never feels comfortable being nailed to it.  My natural inclination always wars against it.
Growing and becoming strong spiritually is not about our obtaining strength, perfection, awesome abilities and knowledge in this life.  It's about learning to trust and live in dependence on God for his. This means some of our most significant spiritual growth is downward as we learn to die to self and not upwards into glory. As we sink downward, we grow in  humility, we grow in the knowledge of our  sinfulness, weakness and inability and become more and more trustful and dependent on God.  As we become less,  Christ becomes more. As we grow downward  in our flesh, at the same time our spirit reaches upward toward God  in faith and  results in breaking new life above ground.  This is  our spiritual growth, to die to self, as we  learn to trust God more and to trust in ourselves less.
God isn't growing us up to independence. He isn't taking us to a place where someday we will grow up and not need him anymore.  He is growing us downward to dependence on Him. He is not making us more powerful and more able. Instead he is continually showing and reinforcing to us how weak and unable we are so that we will run to him, so that we will see our need for him. Our problem since the fall has been we think we don't need him. We think can live our life with or without Him. If he joins us that is great, but if he doesn't we'll be fine. We'll make it work. We'll get by.
It's not about us or how good and perfect we are.  It's about him and how excellent and sufficient he is. Our greatest weaknesses give him the grandstand in our lives to demonstrate his excellence. The greater our weaknesses the greater the room he has to make up the difference and display himself, his strength and ability through us.   As Paul states in 2 Cor. 12:9-10:
"My grace is sufficient for you, for my power is made perfect in weakness." Therefore I will boast all the more gladly of my weaknesses, so that the power of Christ may rest upon me. For the sake of Christ, then, I am content with weaknesses, insults, hardships, persecutions, and calamities. For when I am weak, then I am strong.
My prayer is that God would help us to be content with our weaknesses and more wary of our strengths so that we might become powerful in his spirit through complete dependence on Him.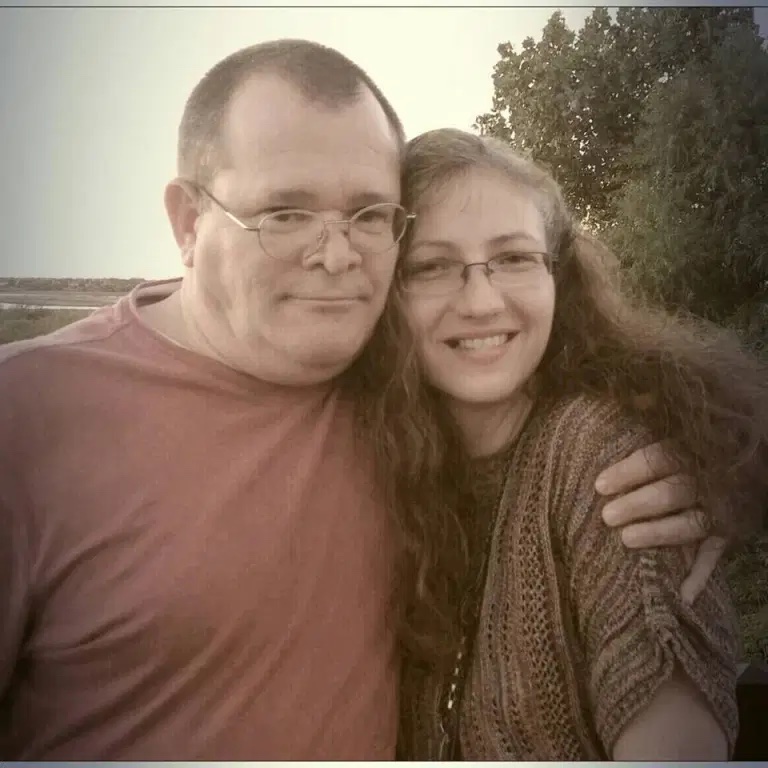 Author: Rebekyah
Rebekyah is a writer, artist and blogger in Dallas, Texas. "I have learned over the years that as much as I love to read and learn that I must have an outlet in one form or another or my mind overflows and it all goes to waste uncaptured and forgotten over time. The idea of the treasures of God's truth being wasted has never sat very well with me. They are intended to be saved, shared, passed on, gifted, displayed and lifted high for all who would see to see. So this is my method of preserving those ideas and truths and setting them on display to be shared with others." Connect with Rebekyah at http://inhispresencedaily.com or via Twitter @Rebekyah.