by John M. Vitek and Ellen Koneck
Rachel sits down across from us, eager to share her story. She's a young adult working for a Catholic social justice institute. Even though she grew up in the church, she wants nothing to do with it now. Before we even begin our interview, she blurts out: "Finally, the church is talking with me and not at me!"
Just prior, we'd interviewed Edward, an 18-year-old senior higher. After we thank him for his time, he responds: "No, I want to thank you. I'm glad to actually finally tell my story. I've never really sat down and told anyone. Thank you for listening!"
Over the space of year, we've interviewed dozens of young people who've left the church­ we're trying to understand what drove them away, and our focus is simply asking questions, not offering prescriptions. Over and over we've heard responses just like Rachel's and Edward's. Responses of gratitude. (By the way, we published the results of our interviews in Going, Going, Gone: The Dynamics of Disaffiliation in Young Catholics, Saint Mary's Press.)
Our goal is to help ministry leaders understand why teenagers are leaving the church, from their own perspective. In the process we discovered a profound lesson we didn't expect to learn:
It's absolutely crucial that today's teenagers have adults in their life who are pursuing them just to listen to their story-leaders who treat their stories as important and meaningful and sacred.
We wanted answers to our questions, but for the young people we interviewed, our mere pursuit of them was a profound, even life-changing experience. Every teenager we talked to told us no one had ever asked them why they'd lost their desire to stay involved in the church. Rachel told us that, prior to leaving the church, she was struggling with her faith, but ministry leaders subtly communicated that her concerns, worries, and doubts were either unimportant or threatening. She just wanted to be heard, and then responded to in an authentic, dynamic way. "Questioning was allowed," she observed, "as long as I came back to the answers they expected of me in the first place."
The Gift of Being Heard
Clearly, the experience of being heard is powerful, even transformational. The ministry practice of deep listening is a gift desperately needed in our culture. Kids are hungering for ministries that invite their voice, and help them learn how to find their voice. In Almost Christian, author and Princeton Seminary professor Kenda Creasy Dean delves into the National Study of Youth and Religion (youthandreligion.com). The study found that 92% of teenagers have an "inarticulate" faith. That means they have not learned how to describe what they believe from either their parents or their youth leaders. They have not found their voice, because no one has made it their mission to help them find their voice.
Speaking articulately and from the heart is as critical as the skill of listening, but is harder to do well without the safe space to do so. And speaking truthfully and authentically – especially if the thing shared is a deeply felt concern, a raw wound, or a yet – untested idea – is scary.
What if someone misunderstands?
 Worse yet, what if someone understands perfectly and just doesn't agree or care?
What if, when I'm vulnerable enough to share or confide, I find I'm no longer welcome?
As Sidewalk Talk founder and director Traci Ruble observes, young people are "yearning for space to be seen and to be heard." Based on our extensive interviews, here's how we'd sum up what teenagers say they need their churches to see and hear about their spiritual longings, and their desire for belonging:
I want to be known
In a place where my true self is nurtured.
In a place where I am welcomed A place free of judgment
A place where I don't fear rejection Where I'm free to express my struggles,
my doubts AND my hopes
A place where I'd be missed if I were gone.
It's no surprise that sharing our story-accessing a deeper part of ourselves, then translating those feelings, memories, thoughts, or moods into words, and then sharing those words with the world-is so daunting. It's also no surprise, then, that creating opportunities for young people to share their stories is so important. Indeed, we won't succeed in nurturing their "identity in Christ" and their sense of belonging within the Body of Christ unless we create these opportunities. (By the way, Group's LIVE Curriculum is specifically designed to give kids many, many opportunities to find and express their voice­ check it out at livecurriculum.com.)
If we're to stop the outflow of teenagers who are slipping away from the church, we'll have to create safe spaces for them to express their "forbidden" struggles. But we'll also need to provide a growth environment that maximizes conversation and engaging opportunities to pursue and discover truths themselves.
New Expression of Spiritual Belonging
In the process of our research, we've concluded that many ministry leaders in America are misreading the "signs of the times!' They seem to be interpreting the disaffiliation of young people from religious institutions as certain evidence that teenagers are uninterested in spiritual experiences and incapable of pursuing and deepening an intimate relationship with Jesus. While the shifting religious landscape of the United States can produce despair, we've forgotten to engage the young people who've left the church, or have no interest in connecting in the first place. Even though they're outside of our direct influence, the Spirit is still at work in their lives. It's our job to discover what that work looks like.
In their book To Alter Your World: Partnering with God to Rebirth our Communities (Intervarsity Press), authors Christiana Rice and Michael Frost ask a vital question: "Are these signs of the birth of the church in places we often overlook, outside our typical church paradigm? What is Christ doing here?"
In our study of Catholic young people, we've found that many ministry leaders are particularly surprised to learn that 74 percent of kids who no longer self-identify as Catholic say they left between the ages of 10 and 20, with a median ageofl3 years old. Of those who've left, a third (35 percent) no longer have any connection to a church, and almost half (46 percent) have moved on to another denomination. Only a small minority (14 percent) say they've become atheists or agnostics. In other words, the vast majority still believe in God and are interested in spiritual experiences. However, they've largely lost trust in religious institutions.
These teenagers see a church that's not aligned with the attitudes and values that are "normal" for them in the outside world-especially around issues of gender and identity. Because they're rarely in a respectful dialogue with ministry leaders in the confluence of these issues and church teachings, the church's stance often makes no sense. They interpret this disconnect as the church's hypocrisy.
They're not closed to a relationship with Jesus, but they can't find the true core of Jesus' teachings because it's buried behind the veneer of the church's traditions and moral prescriptions. As a result, many are constructing new forms of community and connection outside the bounds of traditional religious institutions. And they're often not throwing out the traditions they've been raised with-many of these new spiritual expressions draw upon the ancient traditions and practices of the church. They simply creatively interpret and implement them for their lives.
The Courage to Listen
We have much to learn from these creative new expressions of "spiritual belonging." And that's why, if we hope to have a place at their table, we can't fixate on our problem (we're losing teenagers in the church)- we must focus on their problem instead (we have no voice in the church). We must create environments where young people can be known, pursued, and offered opportunities for agency (that is, a place where their presence and influence really matters).
When we set out to listen just to understand, deeply and with compassion, we'll discover their emerging spiritual longings. The question for ministry leaders is whether or not we'll trust in the abiding presence of Jesus, and trust that His Spirit is at work in the lives of those who've left the church. Our mission must be to work with-not against-the promptings of the Spirit who is already at work in their lives.
Author: Ellen Koneck
Ellen Koneck is a ministry innovation leader, author and editor with Anselm Academic. The study, Going, Going, Gone: The Dynamics of Disaffiliation in Young Catholics is available here: smp.org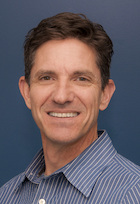 Author: John M. Vitek and Ellen Koneck
John M. Vitek currently serves as the president and chief executive officer of Saint Mary's Press. John has served in church leadership for nearly 30 years, including as a parish youth minister and director of religious education, a diocesan director of youth and pastoral life, and as diocesan chancellor.