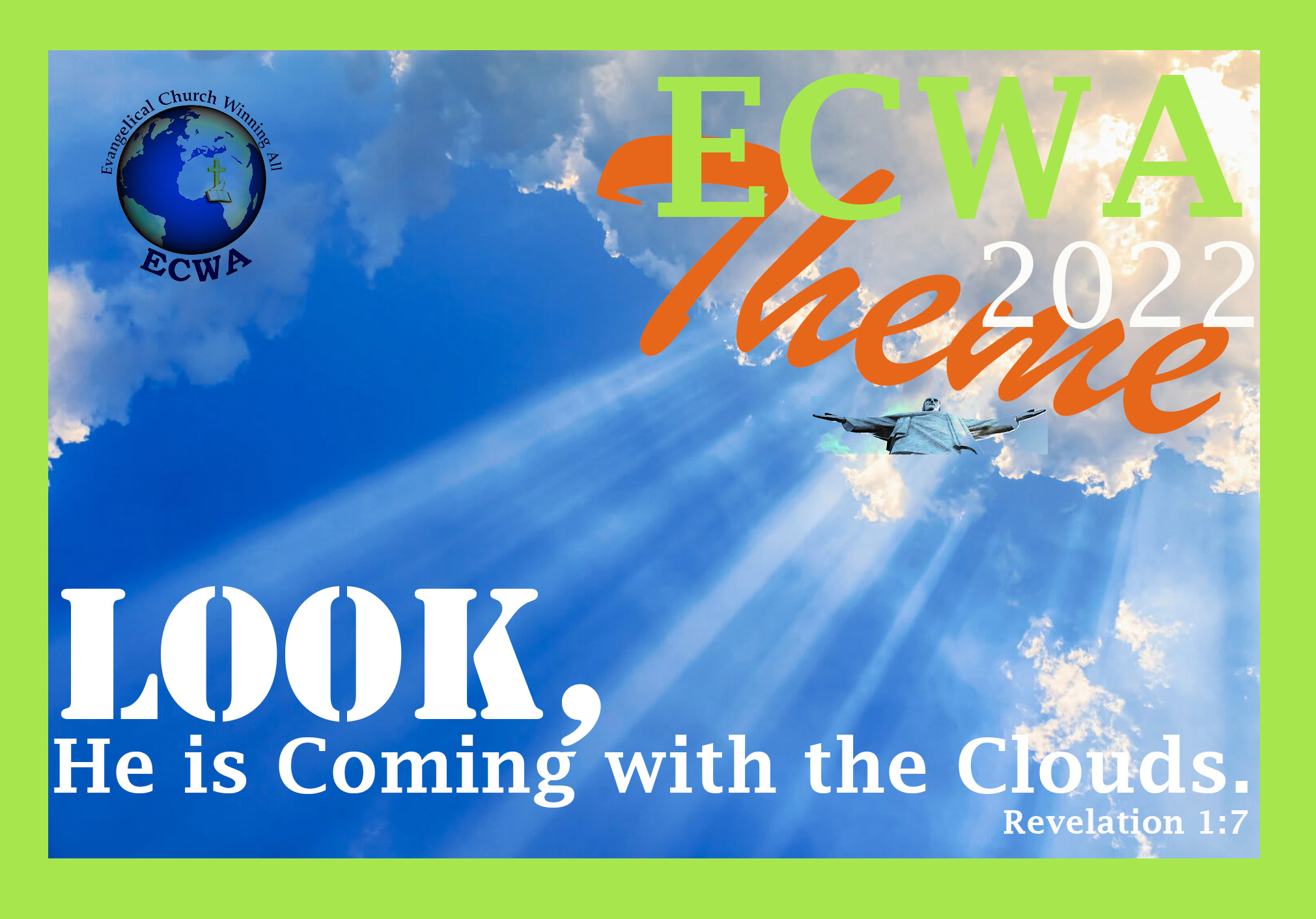 ECWA Theme for 2022: "Look, He is Coming with the Clouds." Revelation 1:7
"Look, he is coming with the clouds,"
and "every eye will see him,
even those who pierced him";
and all peoples on earth "will mourn because of him."
So shall it be! Amen.
Revelation 1:7
After Jesus gave His disciples the Great Commission, "he was taken up before their very eyes, and a cloud hid him from their sight" (Acts 1:9). As the disciples stood there, gazing after the Lord, two angels appeared and told them, "This same Jesus, who has been taken from you into heaven, will come back in the same way you have seen him go into heaven" (verse 11).