by Hunter Moyler Video by Allie Beth Stuckey
Americans are rapidly self-identifying themselves as religiously unaffiliated, and especially less frequently as Christians, according to a report released by the Pew Research Center. The Pew Research Center compiled the report about Americans' religious practices using data collected through random-digit-dial (RDD) political polling conducted in 2018 and 2019. "The religious landscape of the United States continues to change at a rapid clip," the full report read. "In Pew Research Center telephone surveys conducted in 2018 and 2019, 65 percent of American adults describe themselves as Christians when asked about their religion, down 12 percentage points over the past decade."
The report indicated that fewer Americans identified themselves as Catholics or as members of Protestant denominations. It reported that 43 percent of adults identified as Protestants, down from 51 percent in 2009; while 20 percent said they were Catholic, down from 23 percent in 2009.
White evangelical Christians are now 16 percent of the populace; they were 19 percent in 2009. However, the report noted that this was likely due to the demographic changes taking place in the United States, which indicate that white Americans are becoming a smaller fraction of the total population. Thus, "the share of white Protestants who describe themselves as born-again or evangelical Christians is at least as high as it was a decade ago," the report read.
Contrary to Catholics and Protestants, the number of adults who identified as members of the Church of Jesus Christ of Latter-day Saints, or Mormons, has remained steady over the past decade, according to the report.
The group that had the single-largest growth in the past decade were those who identified themselves as having "no religion in particular," or the "nones." Their percentage of the adult population rose five percentage points, from 12 percent in 2009 to 17 percent in the most recent survey.
Religious "nones," grew in several demographic groups. More men, women, black people, white people and Hispanics identified themselves as a "none" than in 2009. Further, the percentage of the population identifying with no religion grew in every part of the country and among college graduate as well as people with less educational attainment. The report even said that "nones" are growing faster than self-identified Republicans and Democrats.
Among the non-religious identities, agnostics—those who believe that they cannot know for certain whether God or any gods exist—accounted for the second-largest percentage of U.S. adults, at 5 percent of the population. They were 3 percent of the population a decade ago.
Four percent of those surveyed said they were strict atheists who do not believe in any gods, according to the report, up from 2 percent in 2009.
While the two largest branches of Christian appeared to be in decline, and "nones" and other non-religious groups have seen huge growth, the report also indicated a sharp uptake in the number of people who describe themselves as adhering to non-Christian faiths.
In 2009, 5 percent of Americans labeled themselves as members of non-Christian religions, but that number is now at 7 percent. This included 2 percent of Americans who are Jewish; 1 percent who are Muslim; 1 percent who are Hindu; and 1 percent who practice Buddhism. Another 3 percent said they identify with other faiths, "including, for example, people who say they abide by their own personal religious beliefs and people who describe themselves as 'spiritual,'" according to the report.
"This data is sure to ignite further discussion about the future of faith in America," Billy Hallowell said in an analysis of Pew's data published on Pure Flix Insider. Pure Flix is a film and television distribution company that makes Christian content generally considered conservative, such as the God's Not Dead series.
"One additional point worth noting is that self-described allegiance to faith and actually living out faith can, in practice, be very different dynamics," according to Hallowell.
Resources

The Decline of Christianity: Thanks Millennials by Allie Beth Stuckey
Today I talk about the rapid decline of Christianity in the United States, as well as the political, cultural, and social implications that inevitably follow. Are Millennials partly to blame?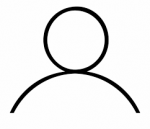 Author: Hunter Moyler