ECWA USA Virtual Conference
Zoom link will be sent upon request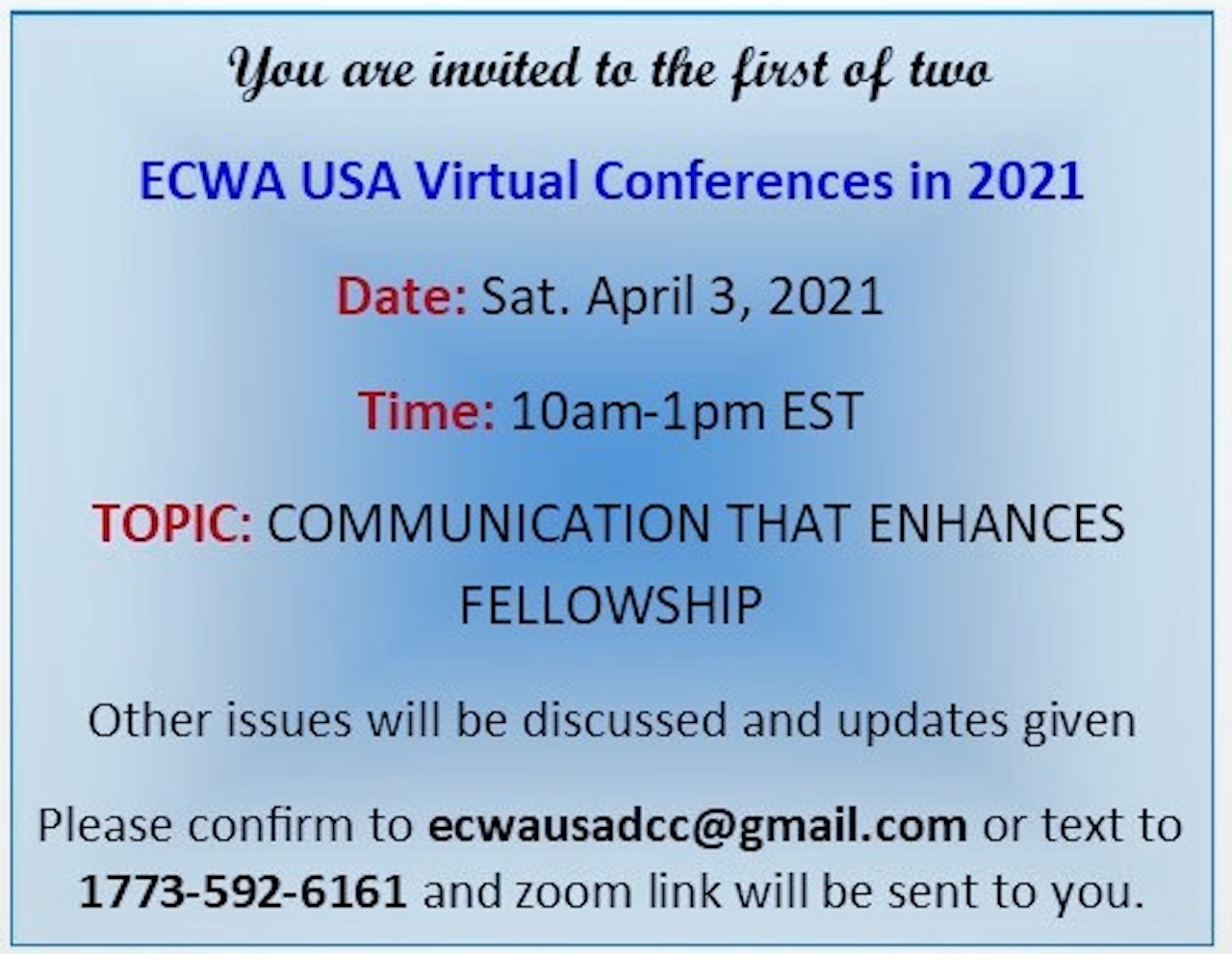 On behalf of ECWA USA DCC I am personally excited to invite you to a virtual conference in lieu of our 2021 National conference. We all voted last year to have virtual conferences at least twice a year in lieu of physical meeting. The first mini virtual conference is only three weeks away. Please save the date and pass this invitation to other ECWA members you know.
Please confirm to ecwausadcc@gmail.com or text 1-773-592-6161 and the conference link will be sent to you. Looking forward to connecting with you and the ECWA family.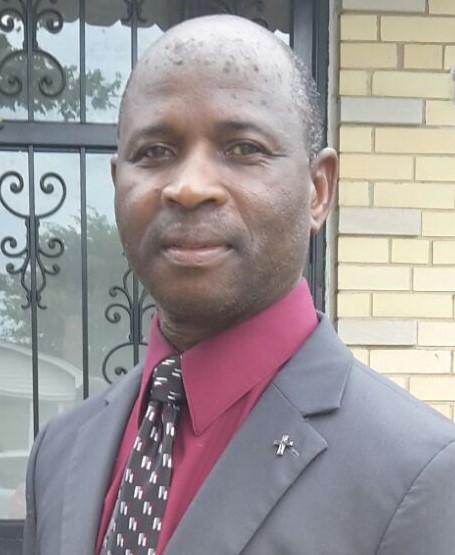 Author: Rev. Sunday Bwanhot
Rev. Sunday Bwanhot is EMS/SIM Missionary. He serves as Team leader of SIM Culture Connexions; Pastors of ECWA Chicago and ECWA USA DCC Chairman.