As darkness spreads over the Roman empire, Paul and Luke defy a ruthless emperor, risking their lives to spread the Gospel of Jesus Christ.
Watch On: Amazon Prime Video
Director: Andrew Hyatt
Writers: Terence Berden, Andrew Hyatt
Stars: Jim Caviezel, James Faulkner, Olivier Martinez
Genres: Adventure | Biography | Drama | History
Motion Picture Rating (MPAA): PG-13
Country: USA
Language: English
Release Date: 23 March 2018 (USA)
Also Known As: Apostle of Christ
Filming Locations: Malta
Runtime: 108 min
Sound Mix: Dolby Surround 7.1
Color: Color
Aspect Ratio: 2.35 : 1
Budget: $5,000,000 (estimated)
Opening Weekend USA: $5,172,585, 25 March 2018
Gross USA: $17,560,475
Cumulative Worldwide Gross: $25,915,966
Paul, Apostle of Christ is the story of two men. Luke, as a friend and physician, risks his life every time he ventures into the city of Rome to visit Paul, who is held captive in Nero's darkest, bleakest prison cell. Before Paul's death sentence can be enacted, Luke resolves to write another book, one that details the beginnings of "The Way" and the birth of what will come to be known as the church. But Nero is determined to rid Rome of Christians, and does not flinch from executing them in the grisliest ways possible.
Bound in chains, Paul's struggle is internal. He has survived so much—floggings, shipwreck, starvation, stoning, hunger and thirst, cold and exposure—yet as he waits for his appointment with death, he is haunted by the shadows of his past misdeeds. Alone in the dark, he wonders if he has been forgotten . . . and if he has the strength to finish well.
Two men struggle against a determined emperor and the frailties of the human spirit in order to bequeath the Gospel of Jesus Christ to the world. The final scene depicts Paul arriving in Heaven as a crowd of people greet him joyfully, including all those he once persecuted and killed. He is last seen walking towards Jesus filled with peace.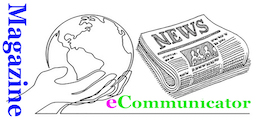 Author: eCommunicator
ECWA Editorial Board: Our editorial board or advisory board consists of a group of well published, prominent professors, with academic credentials and a detailed knowledge of their subject area.